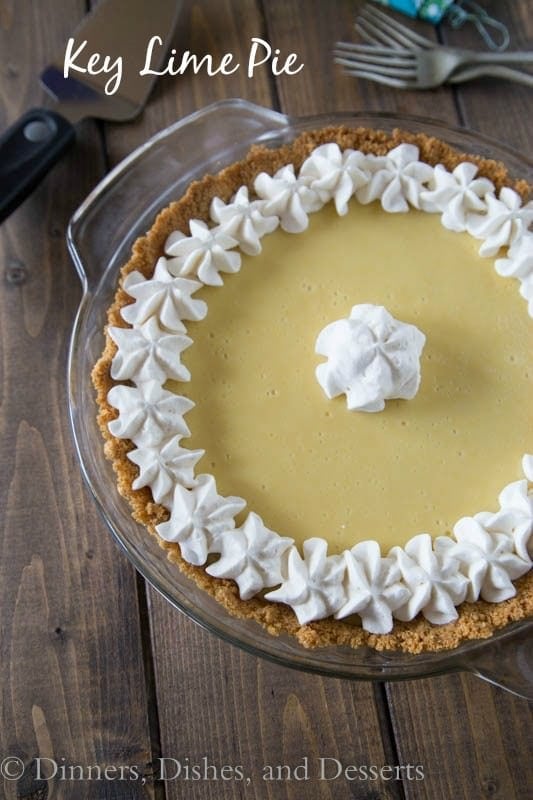 **Photos have been updated as of April 2014
This weekend while our son was at his Grandparents we got to go out for dinner with friends!  Somewhat of a luxury for us.  So instead of ordering dessert at the restaurant, I made dessert so they could come back to our house and hang out for a little while.  The guys work together, and through the grape vine I heard that it was suggested by one of them that I find a way to make Key Lime Pie so my husband could bring it into work.  So instead of making mini pies, I decided I would just make it for the guys this weekend in the full pie form.  I even spoiled them with homemade whipped cream!  I must admit, this was only because I was out of the squirty kind from a bottle
  Or as that is known in my house growing up "Squirty Cream".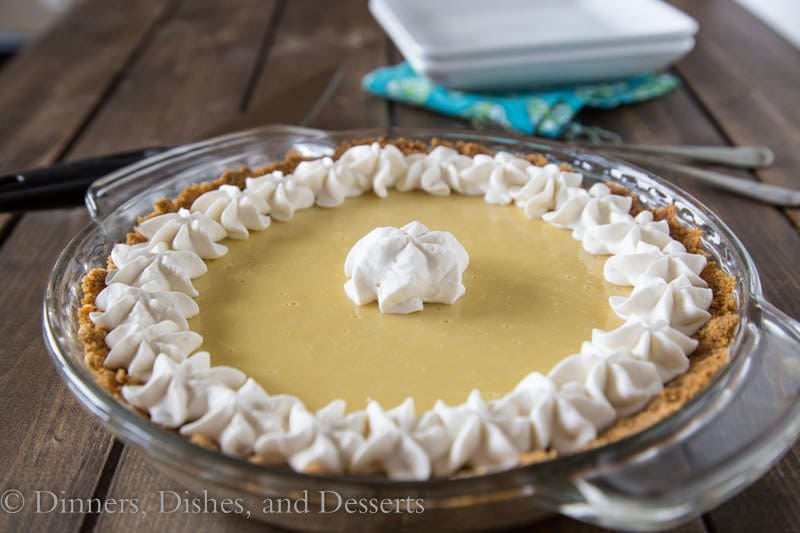 Key Lime Pie is super easy to make.  You have the Graham Cracker Crust, and then the filling of the pie is 3 ingredients!  You really can't get much simpler.  Now, I know that there is some debate…to meringue or not to meringue.  Well I have never meringued on a Key Lime Pie, so I didn't start this time.  The idea does intrigue me though, so maybe sometime I will try it.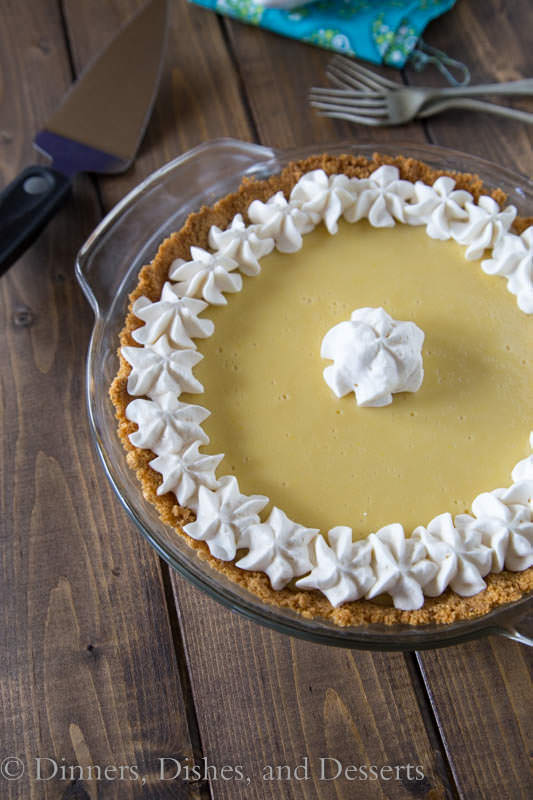 I have no idea where this recipe is from.  It is just jotted down on a post it, in my recipe box.  I know I have been making it for at least 7 years, but I don't know how I got it in the beginning.

Key Lime Pie
---
Yields 8
Sweet, tart, creamy and perfect for spring.
15 minPrep Time
15 minCook Time
30 minTotal Time
Ingredients
Pie Filling

1 14 oz can Sweetened Condensed Milk
1/2 cup Key Lime Juice
3 egg yolks

Graham Cracker Crust

1 1/2 cup crushed graham crackers
1/4 cup sugar
1/3 cup butter, melted
Instructions
To make the crust: Mix sugar with cracker crumbs. Stir in the melted butter. Pour into pie plate, and press firmly against the sides. Bake at 350 degrees for 8 minutes. Cool slightly.
To make the filling: Blend everything until smooth. Pour into crust. Bake at 350 degrees for 15 minutes. Allow to stand for 10 minutes, then refrigerate. To serve, top with whipped cream.
http://dinnersdishesanddesserts.com/key-lime-pie/