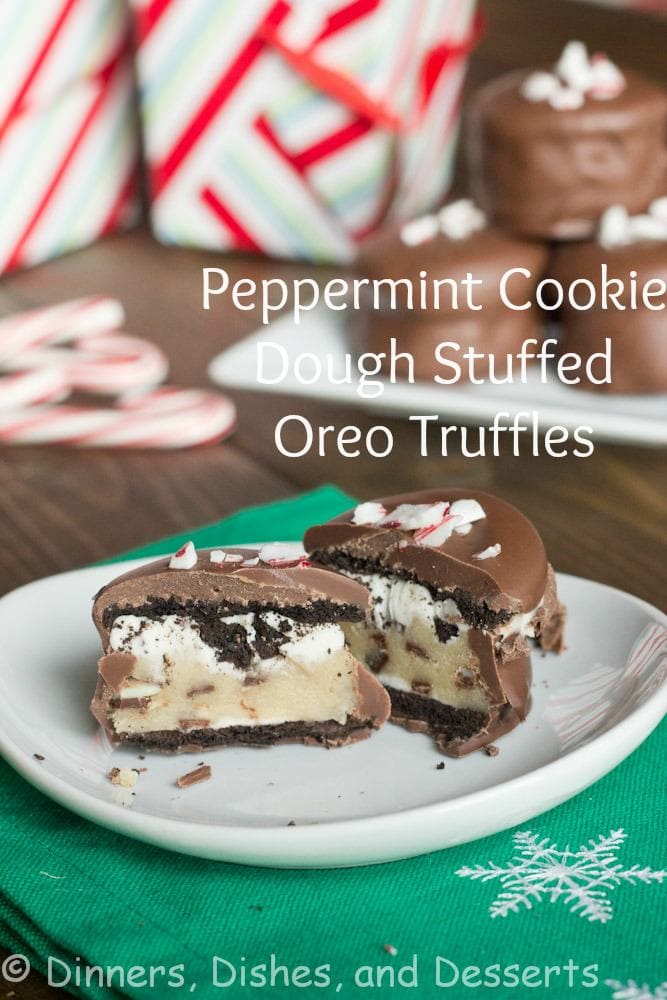 These truffles kind of have a long name.  But I am not sure what else to call them.  I have to highlight the good points right?  We have cookie dough.  Peppermint.  Oreo's that happened to be double stuffed, but that seemed like too much to put in there.  Then everything is dipped in chocolate, so I deem them truffles.
Today I am posting with a group of bloggers in honor of the victims, families, and community of Newtown, CT.  "Cookies and Crafts for Sandy Hook" is one way we can unite and show support in the aftermath of what happened last week.  Newton Youth and Family Services is a licensed, non-profit, mental health clinic and youth services bureau dedicated to helping children and families achieve their highest potential. NYFS provides programs, services, activities, counseling, support groups and education throughout the Greater Newtown area.  Any donations made to them are going to those that were affected by the shooting.  If you would like to donate, you can find more information here.
Sarah posted these last week, and I knew I needed to make them immediately.  I knew that my 7 year old would love them, and they were perfect for the holidays.  What kid wouldn't love the chance to eat cookie dough and Oreo's together?  My 7 year old and I made these together, and then got to eat them!  He was in love.  These would be great without the peppermint extract for the rest of the year too.
I am beyond thankful for the time I have to spend with my son and my family this holiday season, and always.  In the wake of what happened in Newtown, that is even more present on my mind.  I know I am lucky to have each day with them.  I hope in some way we can honor the victims of this horrible tragedy.