Today a dear friend of mine is having surgery.  She is in her 30′s and found out about a month ago that she has breast cancer.  She discovered a mass during a self exam, and immediately went to her doctor.  After numerous tests, it has been determined that the prognosis is very good.   There is no a history of breast cancer in her family.  She has 7 year old and 3 year old boys, and is one of the best Mom's that I know!   Unfortunately we now live very far apart, so I can't be there for her today.  I can at least post something I would have made for her family, had I still lived here.
I have shared a few blueberry recipes with you this summer: lemonade, waffles, banana bread, and now this cake.  They are definitely becoming something that I enjoy more and more.  I still have a carton left too, so just wait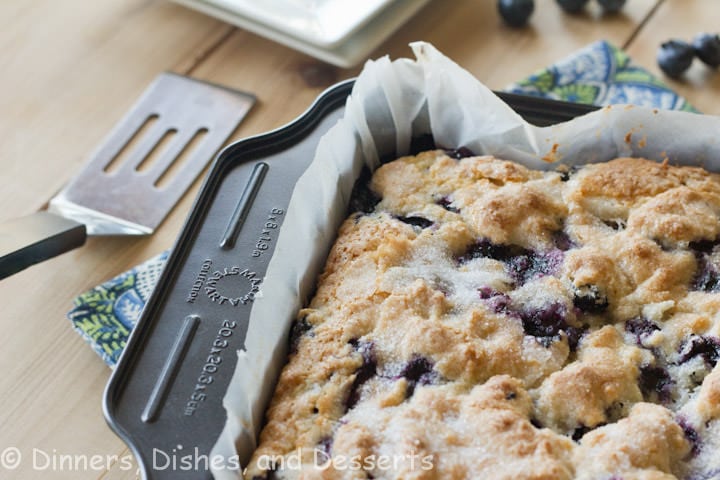 This has "breakfast" in the name, but like most sugar/carb loaded breakfasts, this could easily be considered dessert.  I made this cake for friends here in Colorado.  It went over very well!  She took it to her parents house for dessert that night, and said everyone liked it.  Then I saw her husband a couple of days later, and he said he ate the rest for dinner and breakfast the next day, as his son was complaining it was gone already!  The original recipe calls for buttermilk, which I am sure would be amazing.  I didn't have any buttermilk and was out of milk, so I substituted yogurt.  The cake rose perfectly and the texture was exactly what you would expect.  So take your pick with what you use.