Cane's sauce is known for its crazy good flavor profile. Dip your chicken fingers, potato chips, and even fries.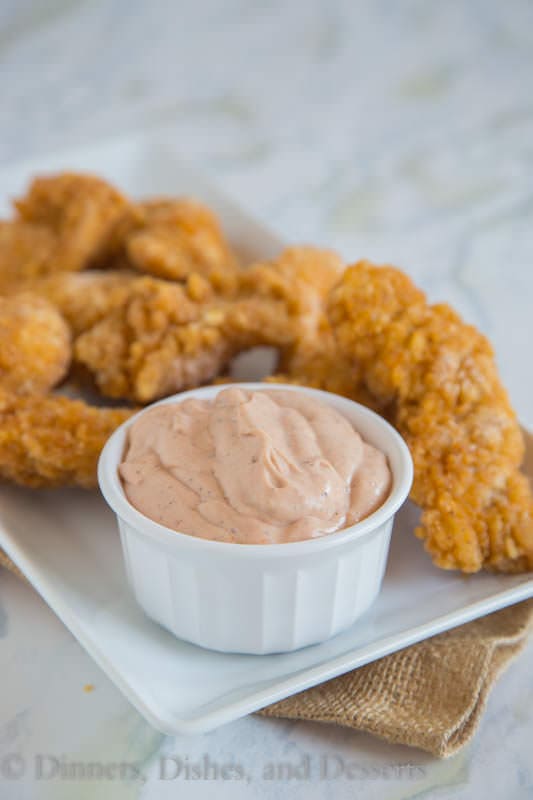 Have you ever been to Raising Cane's? It is a chain fast food restaurant that only serves chicken fingers. We have one in Fort Collins, and were a little skeptical at first, but it has quickly become one of our favorite places.
It is not your traditional fast food chain, that is for sure! They make everything fresh to order, and use real, quality, good pieces of chicken. They are famous for their Cane sauce. It is the only dipping sauce that they offer, and it is just that good, they don't need to offer anything else.