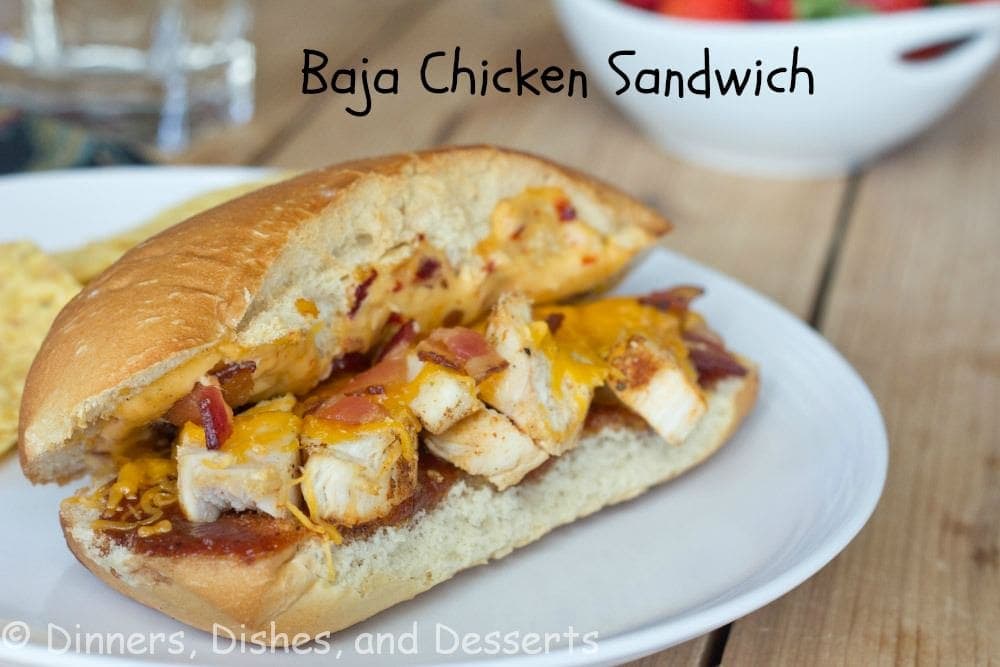 As I type this, I am sitting with my feet propped up.  We had a family football game on Thanksgiving, and it didn't end well for me.  My brother and I got our feet tangled up, and he ended up stepping on my foot pretty bad.  We took a trip to urgent care the next morning to find out it wasn't broken, but with orders to rest, not put weight on it, and ice it.  So I have been on crutches for a couple days.  Today was the first day I hobbled around without them!  Really not sure what this is going to mean for my running, but I am not thrilled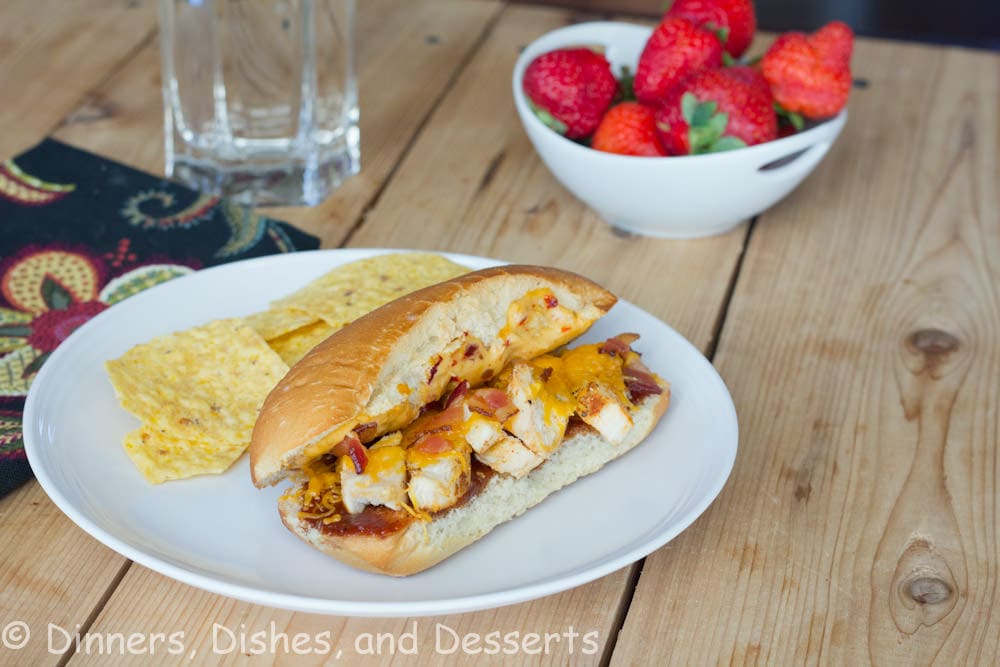 So, on to the food!  My husband was watching football, and saw a commercial for a Baja Chicken Sandwich from Quiznos, and asked if I could make that at home.  After checking out their menu, this is what I came up with.  I have no idea if it is even close, but it sure is good.  I made a chipotle mayo, and a southwestern style barbeque sauce for this sandwich.  Add chicken, bacon and cheddar cheese, and you are done.  Comes together very quickly, so it is great for a quick weeknight meal.
My husband was very happy with how this turned out.  I skipped the chipotle mayo for my 7 year old, due to the heat.  I was a little nervous about him eating it, but he loved it.  Once he saw the bacon, I am not sure he cared too much about what else was there.   I love having sandwich night for dinner, and this is great because you can customize them for everyone without extra work.  Someone doesn't like mayo, leave it off that one.  Husband likes extra cheese, just add more.  Plus, this would be great for leftover chicken (or even turkey).