Peanut Butter Chocolate Balls – AKA Buckeye's are delicious balls of creamy peanut butter coated in chocolate.  A must for the holidays!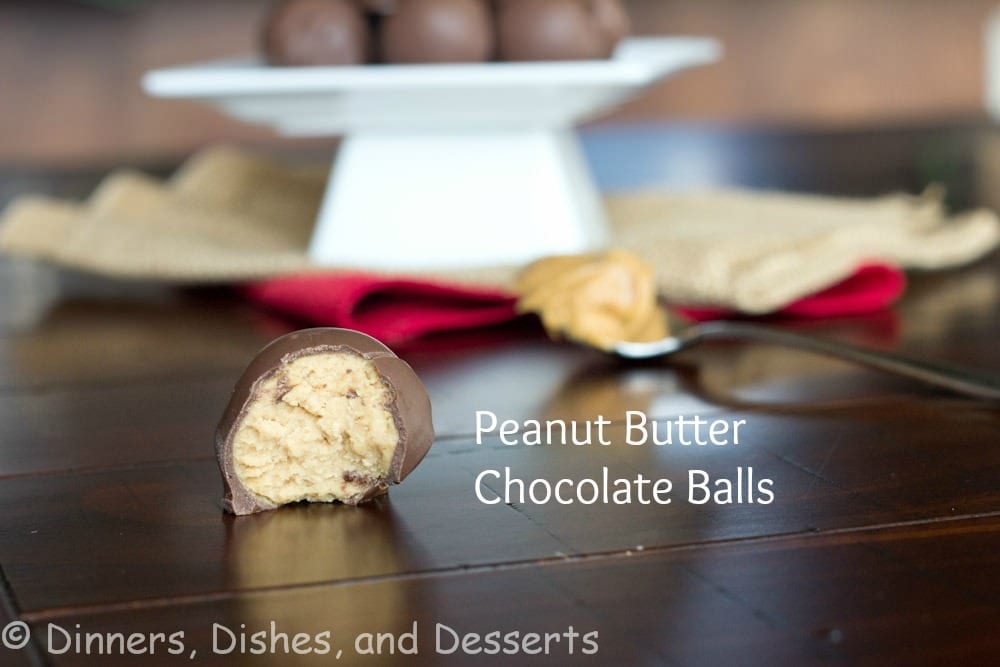 You all know that I am a huge fan of chocolate and peanut butter, so this recipe should come as no surprise.  These have become a staple at my house during the holidays.  My dad was never a fan of peanut butter, so we didn't really have many peanut butter treats growing up.  Peanut Blossoms were pretty much the extent.  But then I grew up, and now I control what was in the house, and peanut butter it is!
Years ago before I had my son, I did a cookie exchange with some women I worked with.  We did it for a few years, each year was a little different.  Some times we actually baked together, some years we just met for dinner and handed out our cookies.  Every year we walked away with a great selection, and had a great time.  My friend Beth, was always in charge of the Buckeye's.  One year, after I had moved away, she knew I liked them so much, she even sent me some!  But this year, I am making my own, using her recipe.
She is from Ohio, and a big Ohio State fan.  I am not.  So I chose to completely cover mine in chocolate, and change the name.  Being from Wisconsin, making "Buckeyes" just seems wrong.  I am not sure of the origin of the recipe, it is just what she has been making for years, and has been passed on to me.  A few of these are going to my son's teachers as part of their gifts this year.  I am sure they will be appreciated.