Weekly Meal Plan Week 3 – 8 top bloggers bringing you 6 dinner recipes, and 2 desserts to make your week quick, easy, and delicious!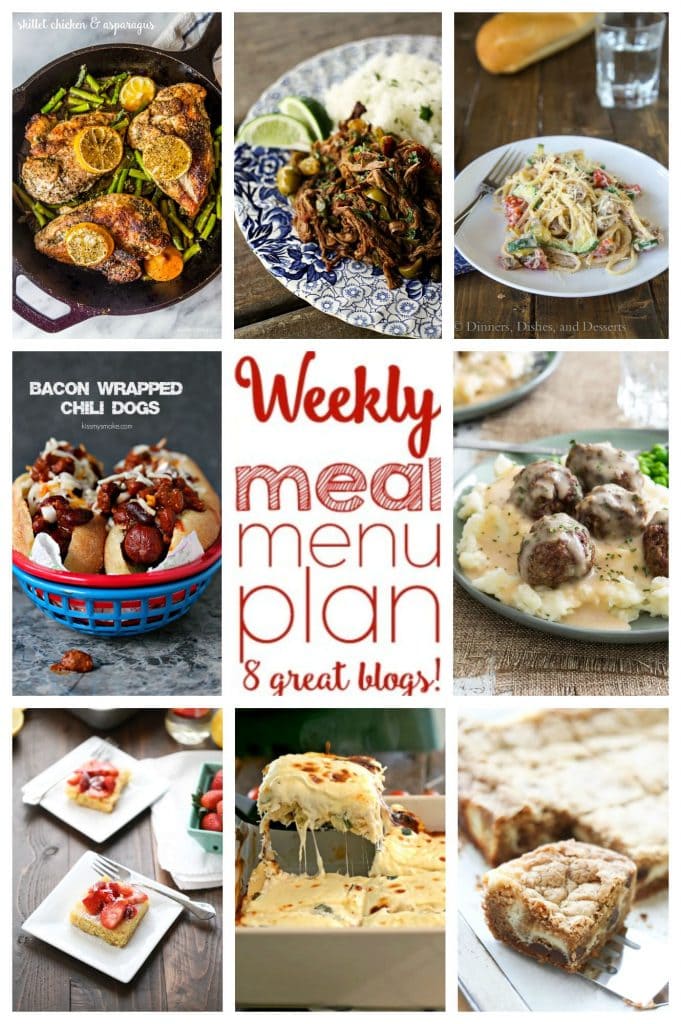 Another week down, another weekly meal plan for you!!  I hope you are loving these as much as I do.  I am getting so many great meal ideas each week, just from putting this together to share with you.  I can not wait to make the chicken with asparagus and the Cuban pork.  My family will love both of them, and they look incredible.
So do you have plans this weekend?  Hopefully they involve something fun in this great weather.  We should be headed up to the mountains early Saturday morning for a great hike.  Now that the snow has melted off the trails, we will be heading up there as much as we can.  If I had my way, it would be every weekend.  But it isn't only up to me.  After working out of the house all week, sometimes my husband wants to relax on the weekend.  I on the other hand work all week, but it is from home.  So when the weekend comes I want to get out of the house!  It is a never ending battle.