Today is Holiday Recipe Club Day!!  You might be wondering what we are celebrating in June 5th, it is Queen's Diamond Jubilee in the UK.  This is a celebration that marks 60 years on the throne for Queen Elizabeth II.  This is the second International Holiday we have celebrated, hopefully you are enjoying them.
I was really going to rock this challenge.  I mean my dad was born in England, his mom was born and raised there, her family is still there.  How could I not represent, and bring something great?  Well time got away from me
  The ingredients for today were Jam, Tea, or Worcestershire sauce.  I had big plans for jam.  First I has the idea to make a traditional Roly-Poly.  It is similar to a Swiss Roll, filled with jam and then served with custard.  Then I had big plans to make mini Bakewell Tarts.  This is a flaky pastry crust filled with a layer of jam, and then topped with an egg/almond filling.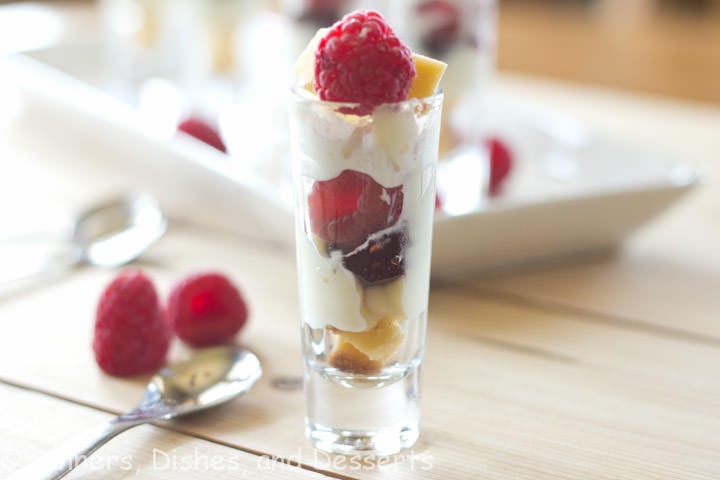 In the end, I didn't have time to bake, so I went with a Triffle.  An English Triffle uses a layer of jam, same flavor as the fruit you are using.  I decided to do little shooters instead of a full blown trifle.  They are fun, easy, and great for just a little something sweet after a meal.  I went the easy way with all store bought stuff (sorry), but feel free to make your own pound cake, and pudding, and whipped cream.