Football season is here!  College started last weekend, and it was on all day at our house.  This week is professional.  Who is your favorite team?  We are split here.  I was born in Minnesota, and my Dad is a big Vikings fan.  So even after we moved to Wisconsin, I still held strong.  My husband on the other hand, was born and raised in Wisconsin, so he is a Packers fan.  And of course, a son has to side with his dad, so my 7 year old is a Packers fan.  The only thing we can agree on is college – we are all Badger fans!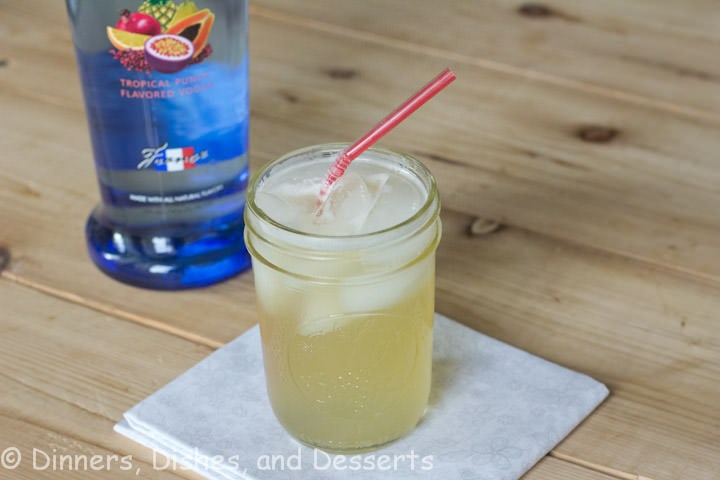 Football and tailgating go hand in hand.  Today the #SundaySupper team is here to help.  We have an amazing line up of everything you need for one killer tailgate before a game.  Honestly, I don't think I have ever officially tailgated before.  I am more of a, have all your friends over to your house, watch the game on tv kind of a girl.  But that needs tons of snacks too, so we are all good today!
One thing that every football game needs is a drink.  The guys can have their beer, but sometimes I like a good fruity drink.  Don't get me wrong, I enjoy a good beer as much as the next guy, but something new is always good.  This is super simple to put together – just lemonade, Sprite, and Tropical Punch Vodka.  You can play with the ratios to get what you like.  The Tropical Punch Vodka has lots of pineapple flavor that works great with the tart lemonade.