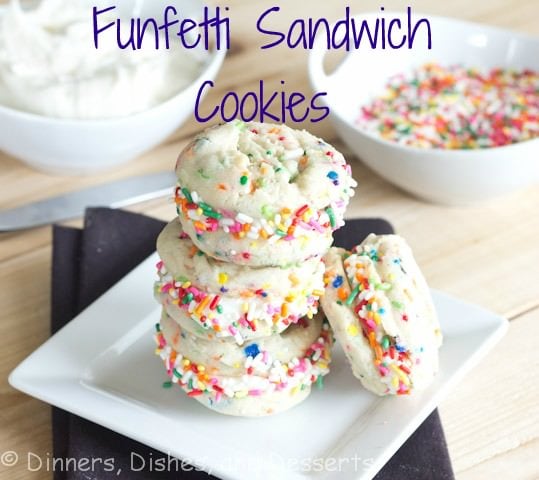 I promise to give you an update on the Colorado Wildfires Bake Sale soon.  I am still waiting on payment from just a couple people.  As soon as I have that, I will draw for the raffle, and tally everything up.  Did you miss the sale, and still want to help.  Click over, and there are still ways to donate.  It was a major success though, I can not thank you enough for your support!!
I am excited to let you know that I am now contributing to Culinary.net.  They are an amazing website, with so many different recipes.  Once a month, you can find me over there with a yummy new recipe for you!  To celebrate I made something with sprinkles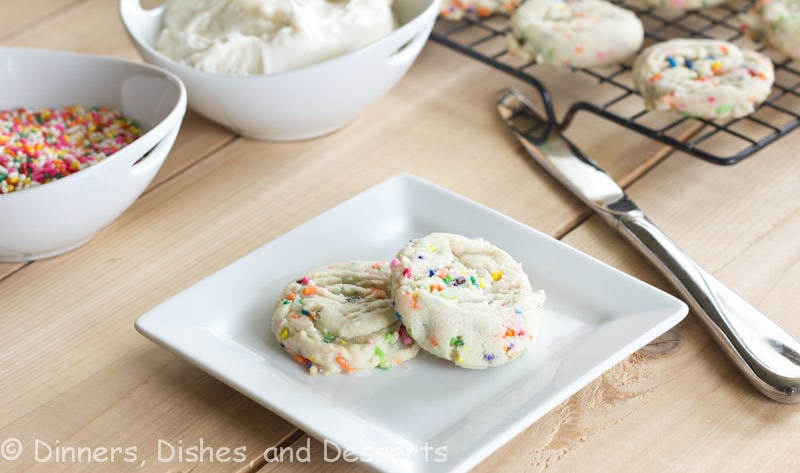 I have seen plenty of funfetti cookies around, but most of them use a box cake mix. I am all for cutting corners to save time, but sometimes you just want to do the real thing. Finally, I found a recipe I liked and went for it. They were so easy! The hardest part for me was finding enough sprinkles. I went to the cupboard only to find my stash was in short supply. In the end I had to sort through some Halloween sprinkles to come up with enough. But it is all good, you can't even tell that half of the sprinkles are green and orange!
These cookies are soft, chewy, and slightly sweet. In addition to vanilla, these have almond extract in them. The almond gives them such a great depth of flavor. The cookies themselves are not overly sweet, so the buttercream frosting works perfectly with them. I brought these to the teachers at my son's school on one of the last days.  I was there volunteering for an hour, and when I was done the cookies had a serious dent in them!