Before we get to today's recipe, I wanted to make sure you were aware of the changes that Facebook has made. It is no longer automatic that you see updates in your News Feed.  You now need to go to the site of your favorite blog, business etc, and click "Show In News Feed".  I know lots of you are fans of my Facebook page, I would really appreciate if you took the 30 seconds to do this.  It has been difficult to follow some of my favorites since this switch, but it is worth the time to now be able to keep up!
Now, this pie!  You have probably seen this pie recipe before.  It has been all over the place for years, and is probably the easiest pie you will ever make.  You can use a store bought crust if you want, and then it is just 3 ingredients.  It is no bake, so it is a great pie to have around at your gatherings this summer.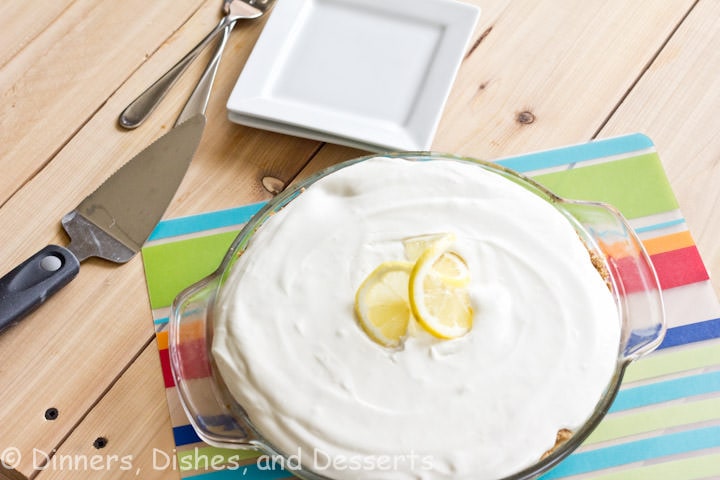 This pie is perfectly tart, and full of lots of lemon flavor.  My 7 year old wasn't a fan, but the other 2 kids we served it to ate it up.  You could also top with a dollop of whipped cream to add a little sweetness.  I opted to not add food coloring, but if you wanted the yellow color, just add a few drops of yellow food coloring.
This can be frozen or just served straight from the fridge.  It can be kind of messy if it is not frozen, but it is equally delicious.  You will notice from the pictures, that I don't have a shot with a picture perfect slice, so you can guess how I served mine