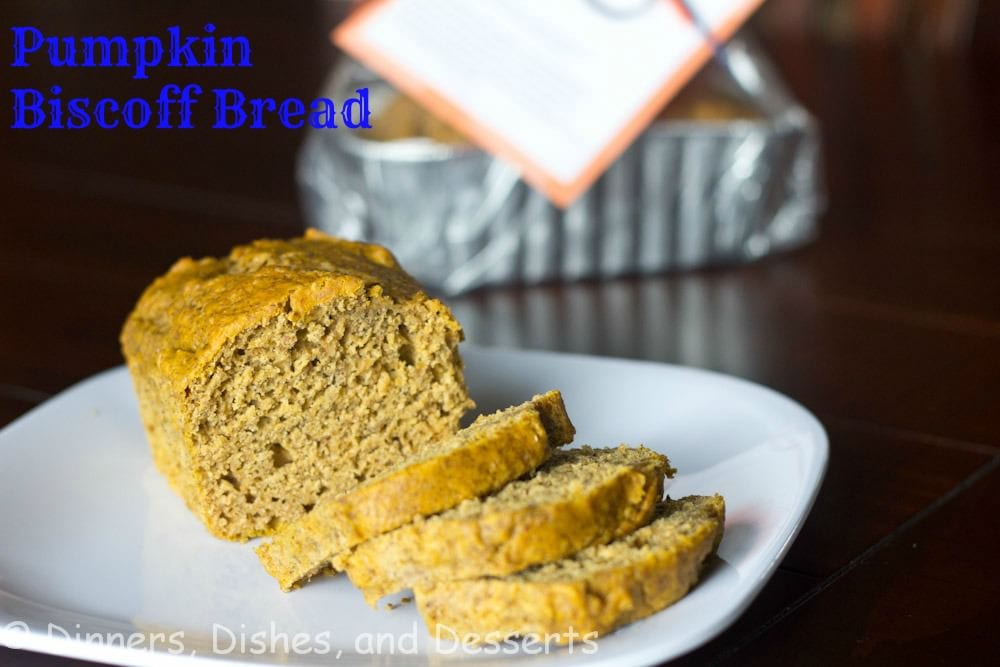 It is getting to be that time of year.  The time where we all need gift ideas for neighbors, teachers, caregivers, the mailman etc.  It can be hard to come up with those little gifts each year.  I am a firm believer that, if you put the time and effort into making something, it will be much more appreciated.  So I would much rather bake someone cookies than buy them a gift card.  Today Susan from The Wimpy Vegetarian is hosting the #SundaySupper "Holiday Gifts from the Kitchen" event.
We moved into our house over the summer.  We live on a long cul-de-sac, and I have yet to meet all of our neighbors.  I was thinking of baking mini loaves of bread this year, and delivering them around the block as a way of meeting everyone.  The first time I saw this bread was at Love From The Oven, where she used applesauce and flax meal.   Then I saw Budget Gourmet Mom had a version with Greek Yogurt, and I was sold.
This made 4 mini loaves, or 1 full sized loaf if you don't feel like sharing.  Pumpkin and Biscoff were pretty much made for each other.  This isn't the first time I have had the combination, and it won't be the last.  This bread is tender, and full of the great pumpkin flavor you love.  I printed the recipe, and glued it to a colored piece of paper.  I then used ribbons and a plastic gift bag to package it.  All set for delivery!  If you really liked your neighbors you could get ceramic mini loaf pans.  I have seen them at Michael's craft store for $1.99.