It may surprise you to know that breakfast is my least favorite meal of the day.  I love a good muffin or pastry, but realistically I can't eat that every day.  So finding a healthy breakfast each morning frustrates me sometimes.  I tend to find one thing I like, and then do that every day until I can't stand it anymore.  This blog has forced me to actually branch out and try different things.  Now if only I had a blender, I would try more smoothies!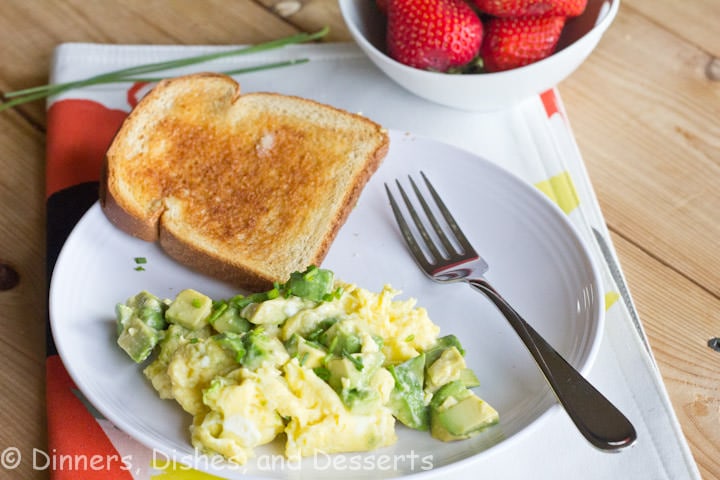 To complicate the breakfast problem, I don't really like eggs.  I can handle scrambled eggs, but that is it!  Years ago I went on the Atkins diet for 2 weeks; that was torture.  Eggs for breakfast was difficult.  I worked out of the house at the time too, so I had my breakfast in the hospital cafeteria.  Cafeteria eggs are even worse!  Lately though, I can do scrambled eggs with ham.  And now, avocado!!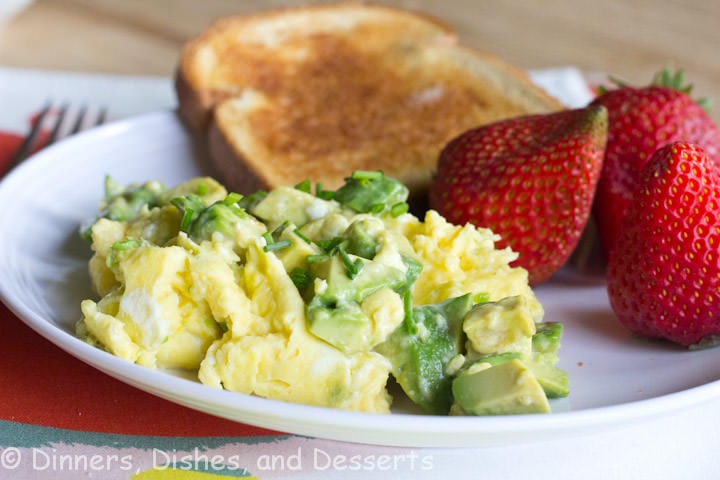 I have mentioned many times before I could live on avocados, and put them with everything.  Well here is proof.  I put them with eggs.  They were amazing!   The buttery avocado blends with the creamy eggs, and I really liked it.  Topped with a few fresh chives, and it is even better!  So not only does it taste amazing, but it is full of healthy fat, and protein to get your day off right.