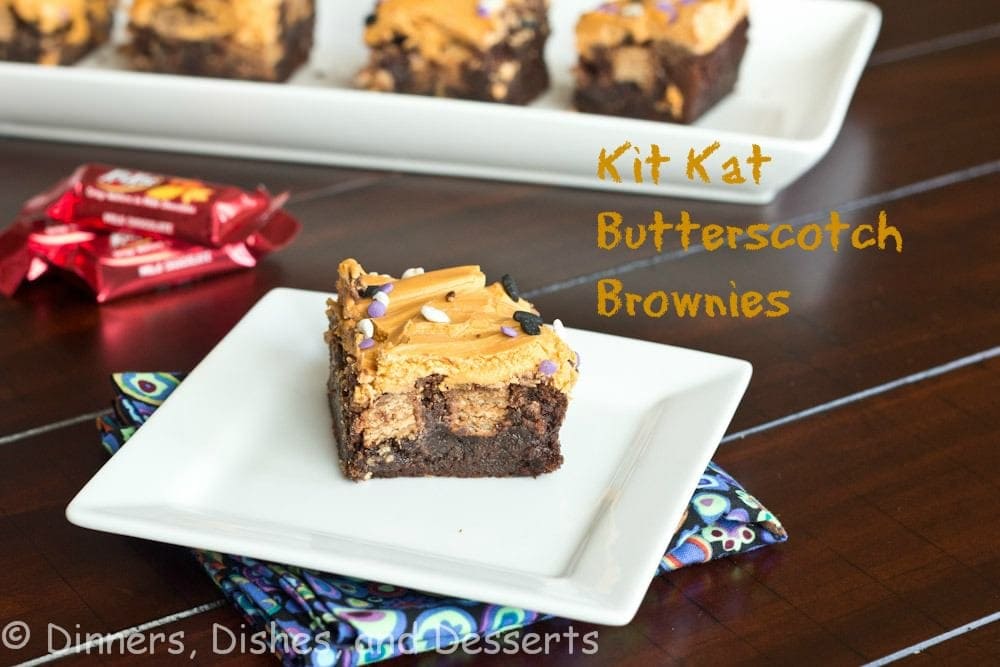 I am pretty sure brownies are my all time favorite dessert. And the fudgier the better. I actually pinned this recipe forever ago, but then forgot about it. Then a friend (who pinned it from me) made them for something, and posted them on Facebook. It brought it all back, and I had to come up with a reason to make them. She raved about them, so I knew they were going to be good.
We had girls weekend in Denver a couple weeks ago, and I knew brownies was the perfect thing to make.  I mean girls need to have some killer brownies, while drinking wine and playing games in a hotel room, right?  These have a super fudgy brownie layer, topped with Kit Kat, and then topped with butterscotch.  Kind of over the top, but oh so good!
The girls loved these brownies.  If you don't have Kit Kat, I think Snickers, Twix, or even Butterfinger would be great here.  I am sure you have tons of candy still around from Halloween, so get creative
  I can't wait to make this brownie recipe again, I might have just found a new base brownie recipe, it was so good!