Green Chili Enchilada Dip – Get ready for game day with a creamy, cheesy, green chili enchilada dip recipe!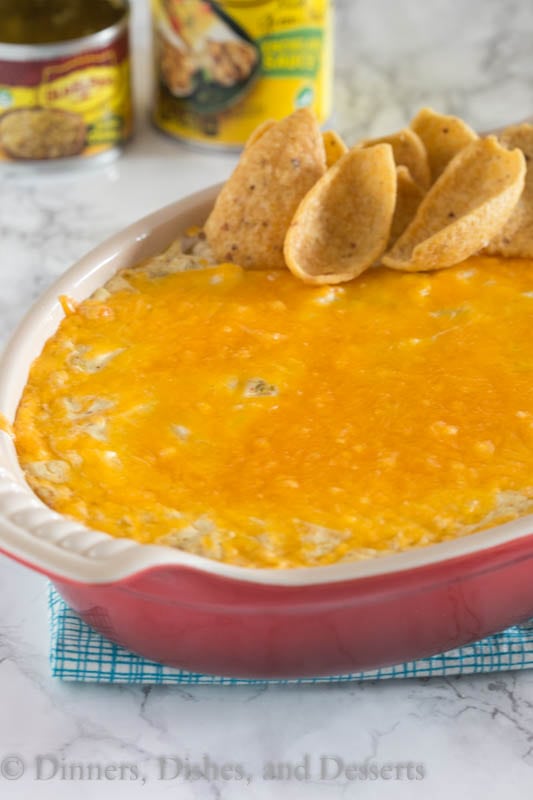 I can't believe that we are jut 2 weeks away from the biggest food holiday sporting event of the year!  It is time to start planning that game day menu!  Because, let's be honest.  The big game is all about the food anyway.  And maybe the commercials.  We always have plenty of dips and snacks around, even when it is just the 3 of us.  I am going to see if I can talk my husband into hosting a party this year.  We will see how far I can get with that idea
  On the menu no matter what?  This Green Chili Enchilada Dip.  It comes together in just minutes, and hits all the right notes for a dip.  It is creamy, cheesy, and just plain delicious!  It is time that you spice up your game day!