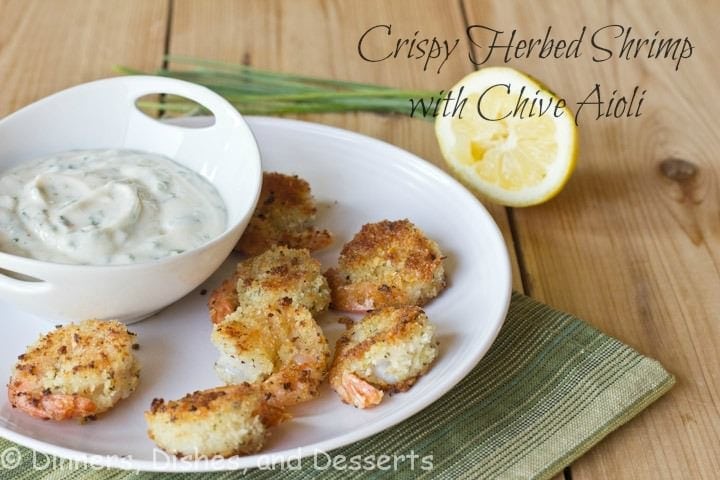 Today is the first day of school!  Exciting and sad all at the same time.  Hopefully 2nd grade will be great, and maybe teach my kid a thing or two.  Maybe if they worked on math and science with food that could have real life applications.  Like, say you really like fried fish, and your mom says fried shrimp is for dinner.  Will you like it?  Well….fish live in the ocean, and shrimp live in the ocean.  Both are fried.  So YES I will like it, and there is no reason to complain!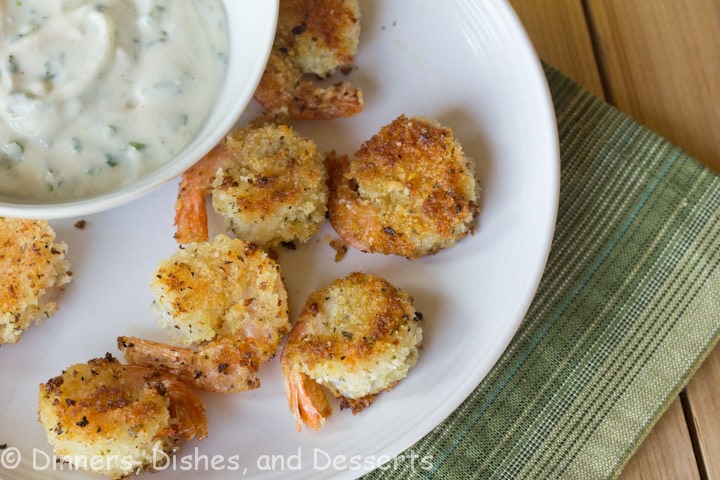 This may have been the argument when I made this shrimp for dinner the other day.  My 7 year old started complaining when he saw me take shrimp out of the fridge.  I tried to tell him he would like it, and all would be fine, but he just wouldn't believe me.  That is until it was time to eat.  Then he ate the shrimp like crazy.  When I asked him about it he said "well yeah mom, shrimp are seafood, and I like seafood."  So there you go, maybe I missed my calling as a teacher.
These shrimp aren't actually "fried".   It is a Cooking Light recipe, so they are sauteed in olive oil to get a crispy coating without lots of added calories and fat.  Fried shrimp is my favorite way to eat shrimp, and this healthier version did not disappoint.  It was crispy, full of great flavor, and the dipping sauce paired perfectly with it.  We had roasted potatoes with our shrimp, and the aioli also served as a great dip for the potatoes.  I switched up the herbs called for in the original recipe, because I didn't have them on hand, but you could use any herbs (dried or fresh) that you like.