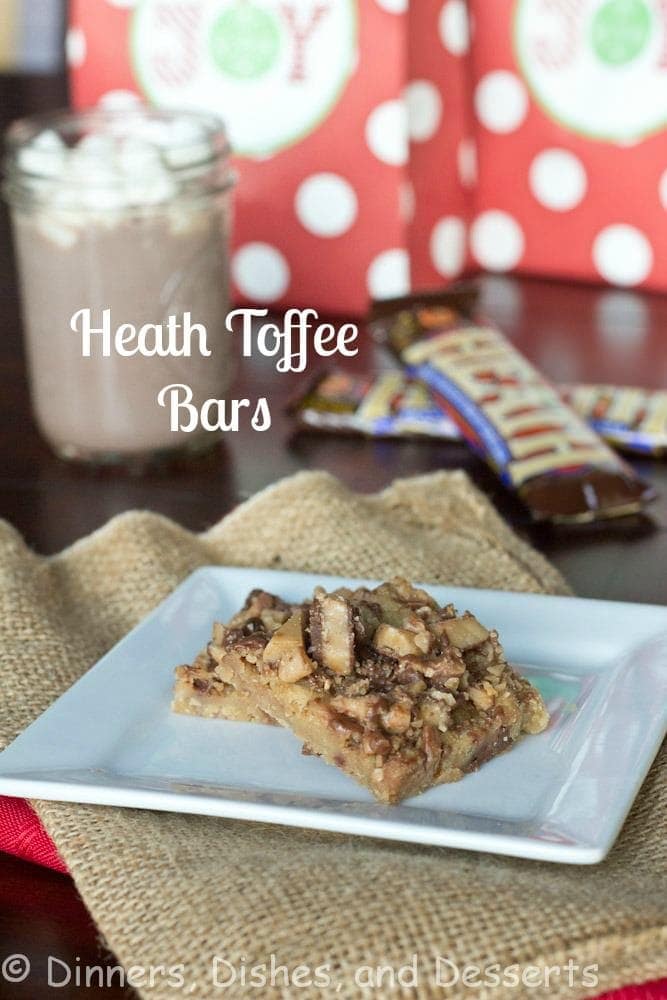 There are certain flavors that I associate with the Christmas season; anything mint or peppermint, eggnog, and toffee, to name a few.  Toffee is one of my favorite things.  I have made it a few times before, and maybe someday I will take pictures and share it with you.  But in the mean time, you will have to live with toffee baked goods, like these and Brown Butter Toffee Chocolate Chip Cookies. 
Today I am joining some other bloggers in the 1st Annual Blogging Buddies Virtual Cookie Exchange.  This is a fun group of ladies, and we are all doing a cookie exchange today.  Since we can't do it in person, we are sharing it virtually with you! Check out what everyone brought!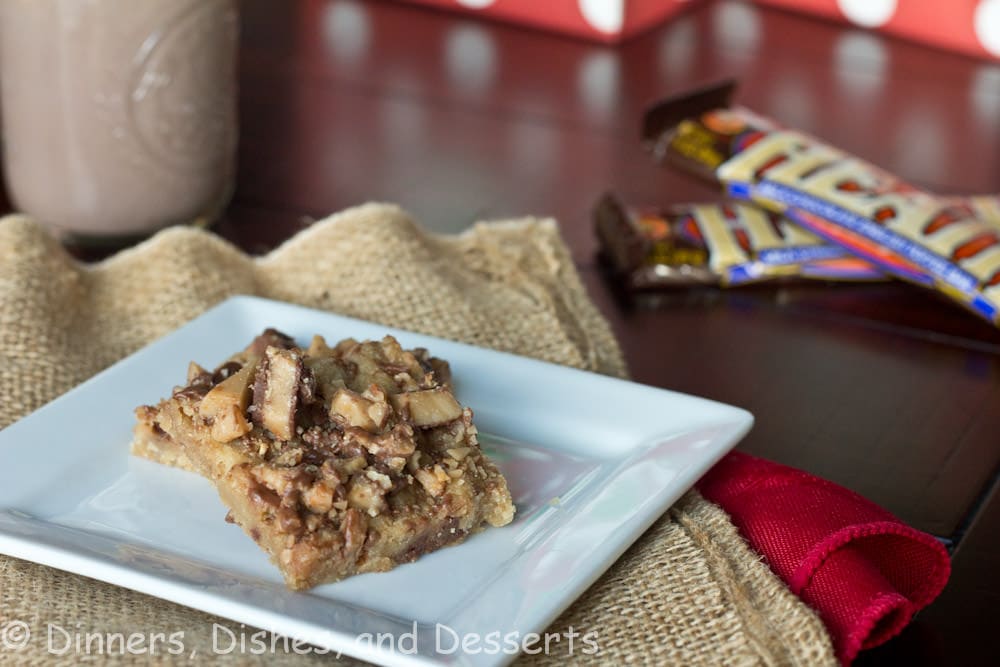 I made these bars years ago as part of a cookie exchange, but kind of forgot about them.  A friend reminded me of them this year, so I got out the recipe and went to work.  My 7 year old and husband loved these.  Usually, my husband can stay away from desserts and has amazing will power, but not these.  I brought these to a cookie exchange I did on Sunday night.  Both my guys said that when I went around the table to pick out cookies at the exchange, I should just pick my own cookies each time.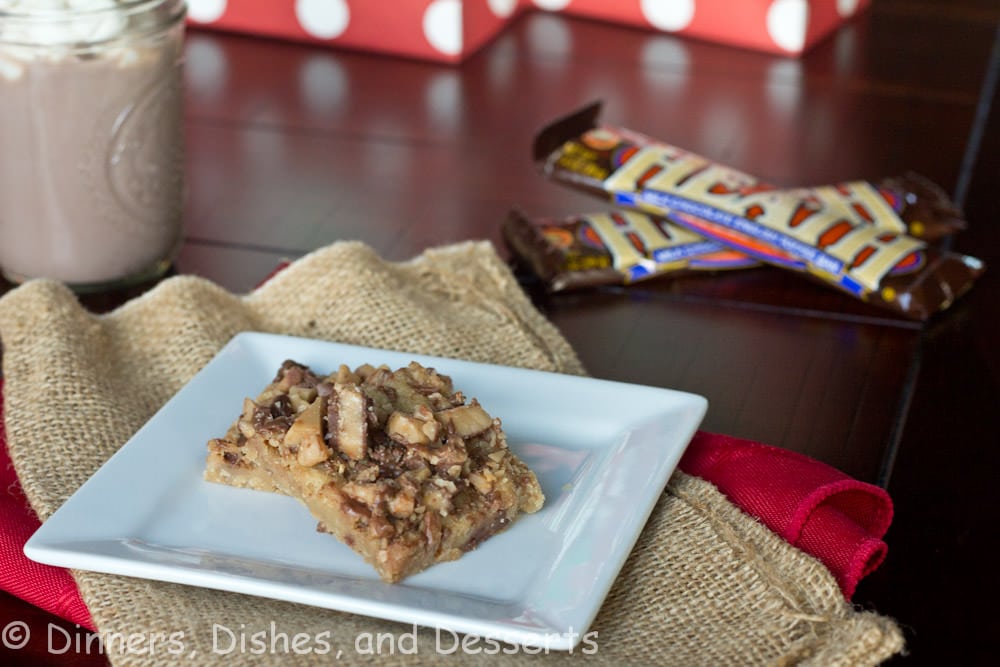 Trust me, this will be perfect for your holiday tray.  Santa might even leave you a few extra presents if you have these out for him
  Plus they are super easy to throw together.  Minimal ingredients, quick baking time, and dump candy on top.  Can't get much better than that.