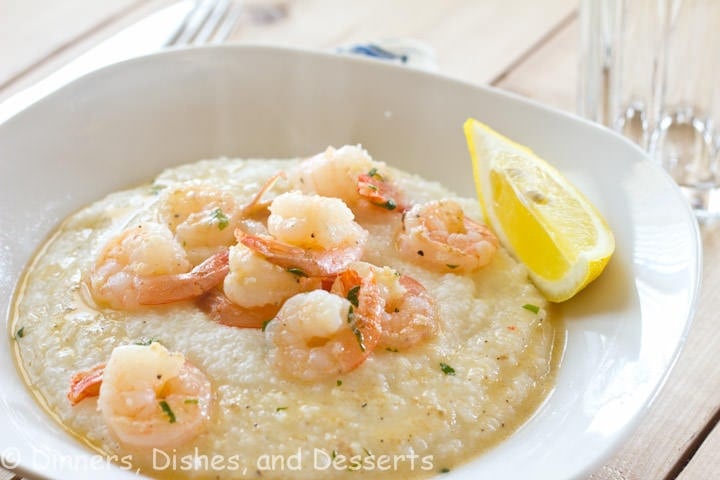 I am having a hard time writing this post tonight.  I just received an email from the owners of the house we are buying.  Well technically, they are our renters now, since we closed on the house over a month ago.  Well anyway, they were supposed to be out of the house by June 19th.  He had been saying he might need a few extra days because things were behind schedule.  As of yesterday he had movers schedule for the end of June.  Well today, he says it will be at least the middle of July now!  I am really not happy with this news!  Not sure what we can do at this point.

Ok, so the shrimp.  This is one of those meals that if 10 years ago you told me I would like, I would have never believed you!  I am not a fan of seafood.  Over the last few years I have been trying to make myself like shrimp.  I try fish when my husband orders it at restaurants, but I just can't get myself to like it.  Shrimp I can handle though.  It used to be only fried shrimp I liked, but now if it is seasoned well, in a flavorful sauce,  and not over cooked, I actually enjoy it.

This is a light and perfect meal for summer and spring.  I would normally think of grits and something heavy.  But here, they are mixed with just a little Parmesan cheese, and then has a lemon sauce over the top.  Lemon always goes well with seafood, and this is no exception.