This theme and post was planned well before all the events that unfolded on Friday.  #SundaySupper's mission is to bring families together each week.  It is unbelievable what happened, and that these families can no longer be together.
Today, Connie from The Foodie Army Wife is hosting our #SundaySupper holiday party.  We are sharing our favorite appetizer and drink recipes with you, just in time for your holiday get togethers.
I made this festive, and fun drink to share.  When I was out with a friend recently, who ordered a Vodka and Cranberry with extra lime.  This got me thinking about making a citus-y version at home.  While at the store I saw Sierra Mist Cranberry Splash, and I knew I had to use it.  I love a drink that has lots of fizz, so this was perfect!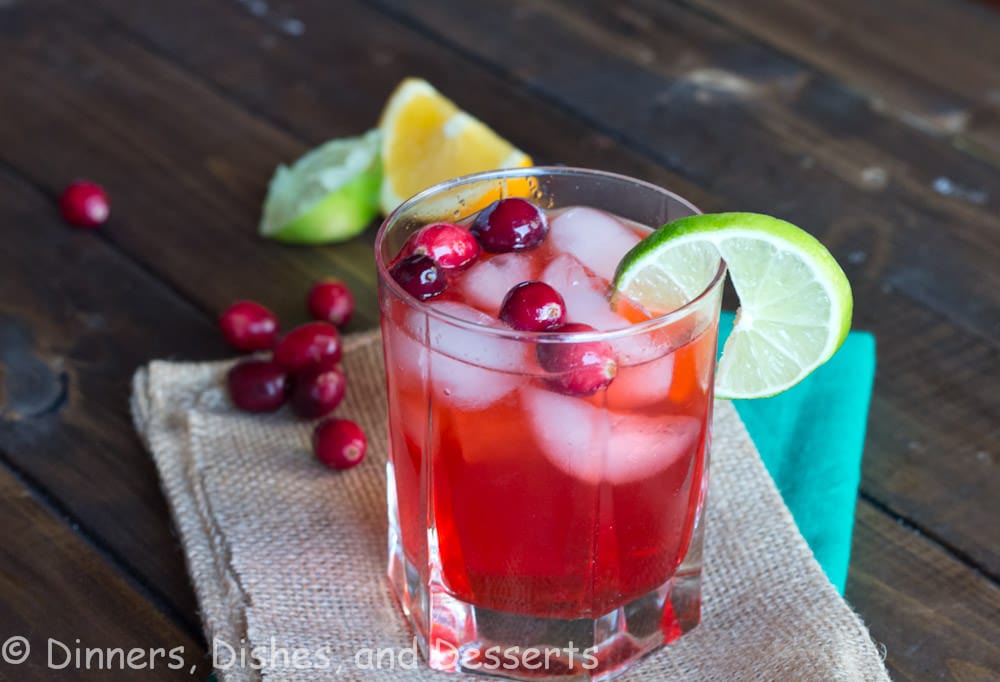 What goes best with cranberry?  Orange!  I learned that last year when I made Cranberry Bread.  So I decided to add some fresh squeezed orange juice, vodka, and a little bit of lime to this.  I garnished with fresh cranberries, and it was perfectly fruity, and tart, and slightly sweet.  Great for sipping on, while mingling with friends.
This drink is also being shared as part of the Shine Supper Club