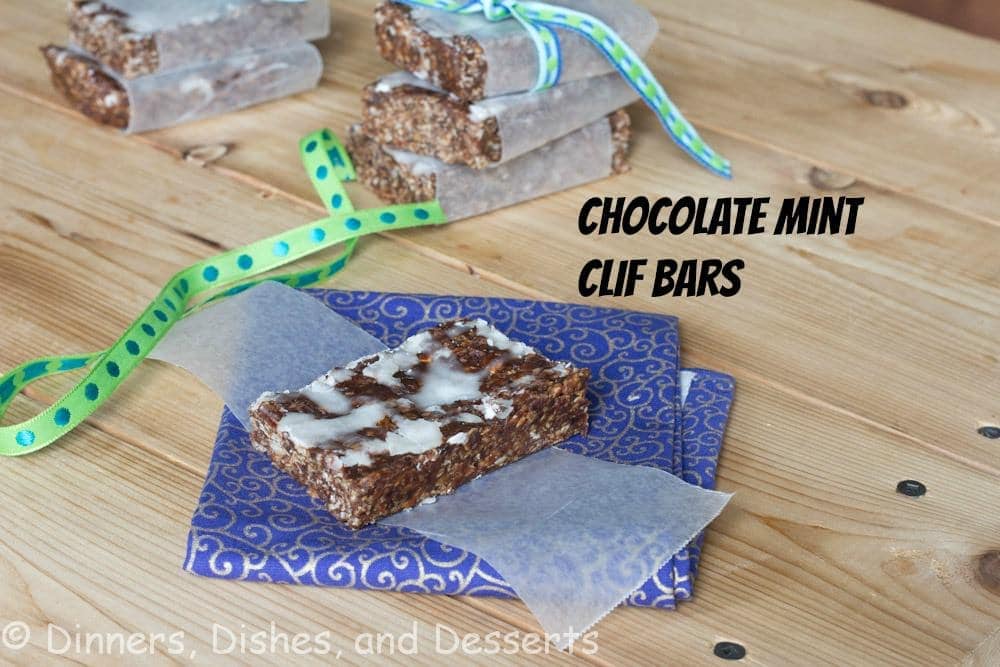 I am relatively new to the world of power/protein bars.  I tried a couple a few years ago, and they tasted like cardboard, so I gave up.  But more recently, I decided to give them a try again.  I have been searching for something healthy, and filling I could eat for breakfast.  I found the Cool Mint Clif Bars, and was really impressed.
I think the same week I tried the Clif Bars, Michelle from Brown Eyed Baker posted a no-bake recipe for Clif Bar from scratch.  I knew I had to try them immediately, but with mint extract and some cocoa powder.  These are super easy to throw together.  There is no baking required, so in a matter of minutes you can be snacking on these.  Probably best to wait longer so they completely harden, but you get the idea.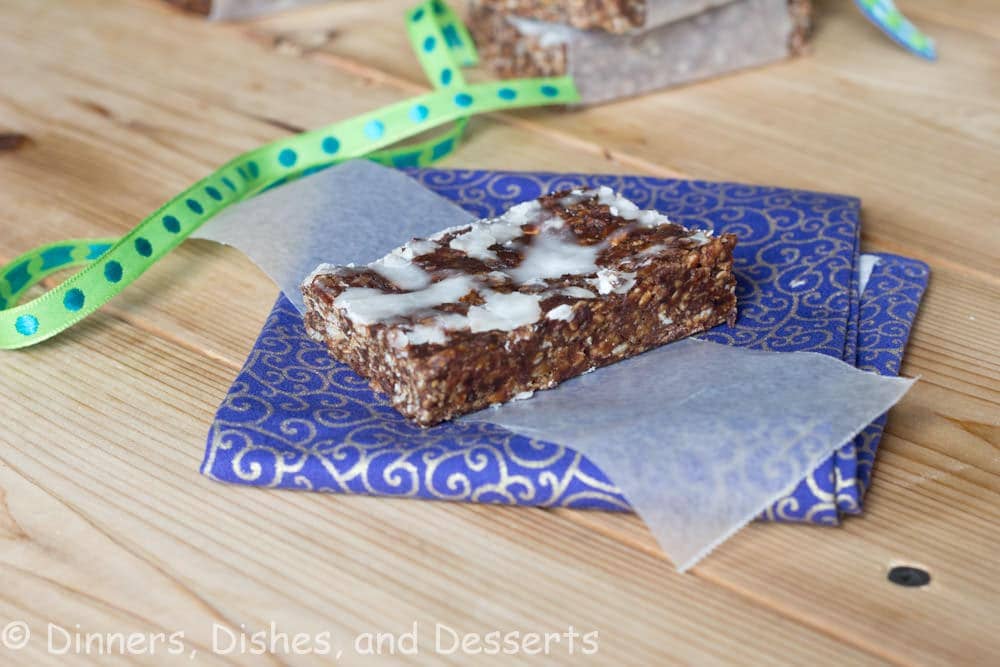 These are not exactly like the store bought ones, but they sure are good.  They are healthy, full of whole grains, and a relatively good for you snack.  I haven't run the nutritional information, so I don't know how they compare the original.  I do know that you can feel good about eating all of the ingredients in here, so they can't be too bad for you.