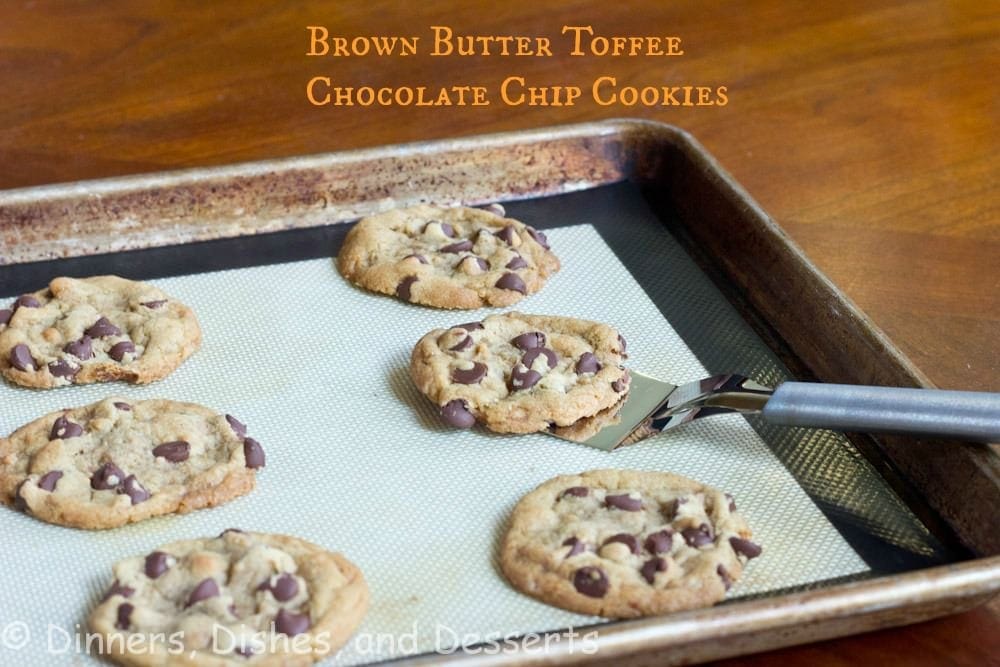 Remember when I made Brown Butter Pumpkin Pancakes, and jumped on board the Brown Butter bus?  Well, now I am driving the bus.  Brown Butter is amazing!!  I think it just might be the best thing since sliced bread.  And, I am pretty sure that my dad agrees, even if he doesn't know it.
When we were home last week my dad asked if I could make cookies for him.  They bid on these cookies when I did the Colorado Wildfires Bake Sale, but were outbid in the last minute.  Apparently he has been thinking about them since.  I shouldn't be surprised, I know how much he likes toffee and chocolate chip cookies.  Since I am such a good daughter, I went to the store to get the ingredients to make him these cookies.
These cookies were nothing short of amazing.  The brown butter gives them such a great depth of flavor.  So much more flavor than you get in a normal cookie.  Then you have chocolate chips, AND toffee chips!  They were soft and chewy, even a couple days later.  I am not sure my dad knew anything about the brown butter or what made these cookies different, he just knew he couldn't stop eating them.  I got a call from my dad when we were on our way back to Colorado, asking if I had posted the cookies yet.  He was raving to people about how these were the best cookies, and they needed to know where to find the recipe.  So here it is.