I struggle with lunch almost every day.  I work from home, so you would think that would make lunch easy.  But it almost makes it harder.  I save the leftovers from the night before for my husband to take to work with him.  So unless it was something he didn't like very much, or there is something going on at work, I don't get to eat the leftovers.  That means I have a whole kitchen full of food to pick from!  Sounds perfect, right?  Not for me.  I never want to stop working long enough to really make something good for me.  I never plan ahead to have meat thawed, or veggies prepped for salads.  And I always wait until I am hungry to start even thinking about it.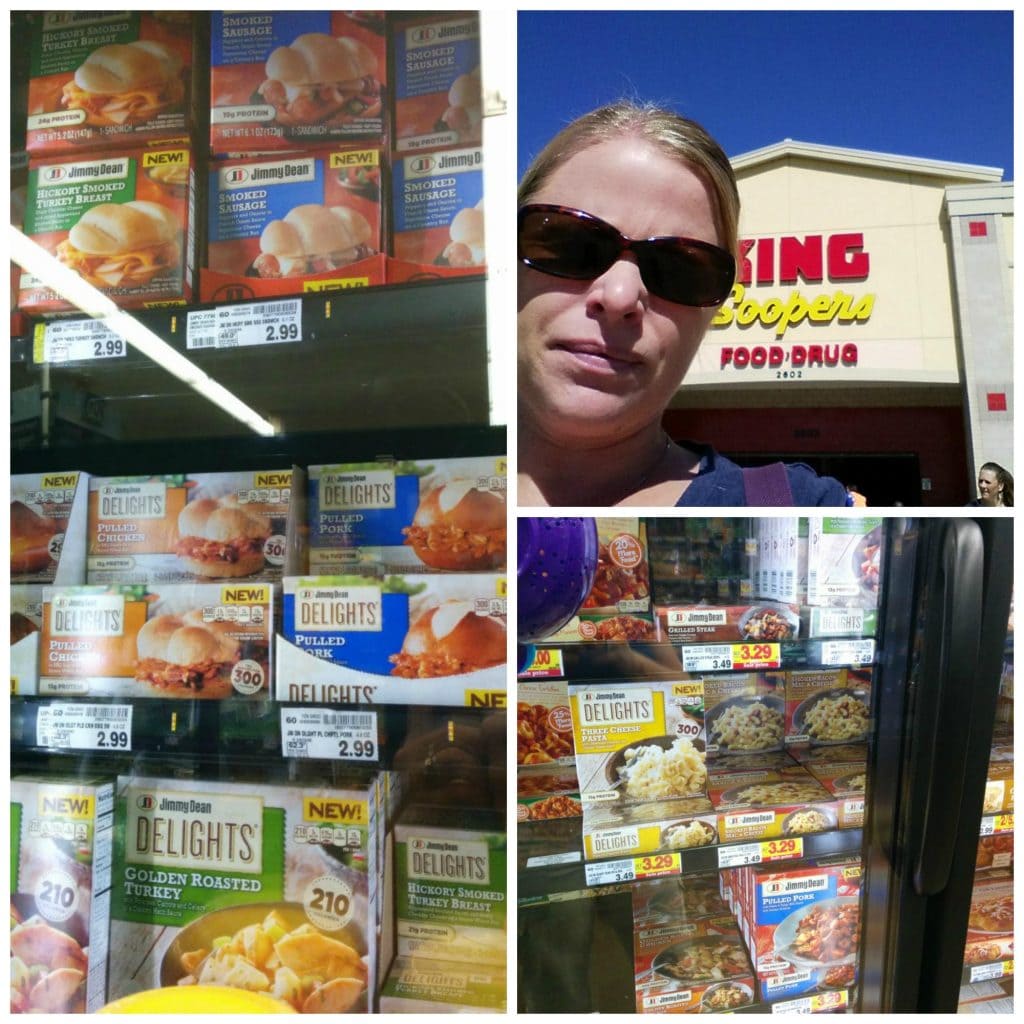 Recently, I found something that might help me just a little. After a shopping trip at King Soopers I found these Jimmy Dean® and Jimmy Dean Delights® frozen lunch or dinner entrées. Not just eggs and breakfast food, these are real lunch and dinner choices.Macaroni & Cheese, Sandwiches, Chicken and even Steak. There are 16 different varieties. Back when I worked outside of the home, I relied on the healthy frozen meals lots of days for lunch. After a lot of taste testing, I think I narrowed it down to about 3 of them that were even edible. So I was a little skeptical of these new Jimmy Dean® frozen entrées, but since I had a coupon for $1 off 1 of them, I figured I would give it a try.
I have to say, these way more than exceeded my expectations. I had a hard time narrowing down my choice, so I decided to just try a few of them. The Jimmy Dean Delights® frozen lunch or dinner entrees are all under 300 calories, and so were the steak and chicken ones that I picked out. Definitely something I will be having in my freezer for last minute lunches. The macaroni and cheese even had real slices of bacon in it, and it was seriously gooey and delicious. I already have it on my grocery list for my next trip to King Soopers.