Easy Dinner Recipes for Family – get dinner on the table fast and without much work. The whole family will love these dinner ideas!
Trying to feed a family every night can get old and be stressful! Sometimes you just need Quick Dinner Ideas to get through the week.  I know my family really does appreciate a home cooked meal and not getting take out or drive thru each night.  And with just a little planning we can eat a home cooked meal every night.  Well…most nights.
These easy dinner recipes for family are what you need on those crazy nights.  Kit friendly options that you know you will love too. And they don't take a lot of prep or time.  Just stocking up at the beginning of the week and having a plan!  There are a ton of Easy Dinner Ideas for you to choose from. Just find things you know your family will like, and that eliminates a lot of the stress each night.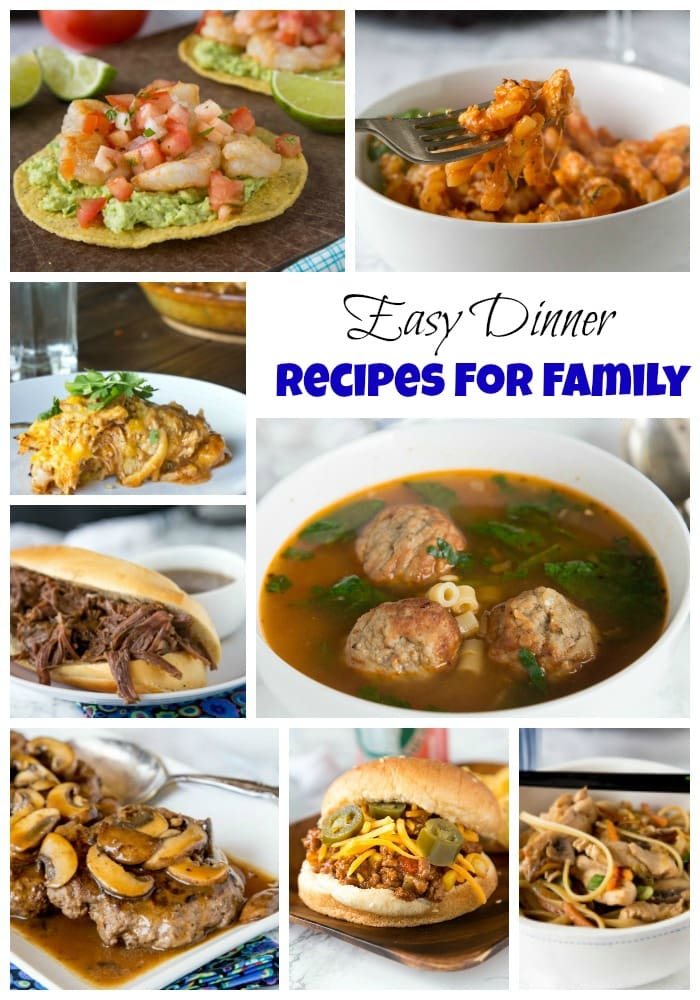 These Easy Dinner Recipes for Family will get dinner on the table fast! Some you can make ahead in the crock pot or do in the instant pot, so it isn't all just standing over the stove cooking.  I get bored easily with food, so I like a variety. This list is a great mix to get your whole family excited about eating together.
Thick and hearty chili made in the crock pot.  Easy, delicious, and super comforting for a cold day!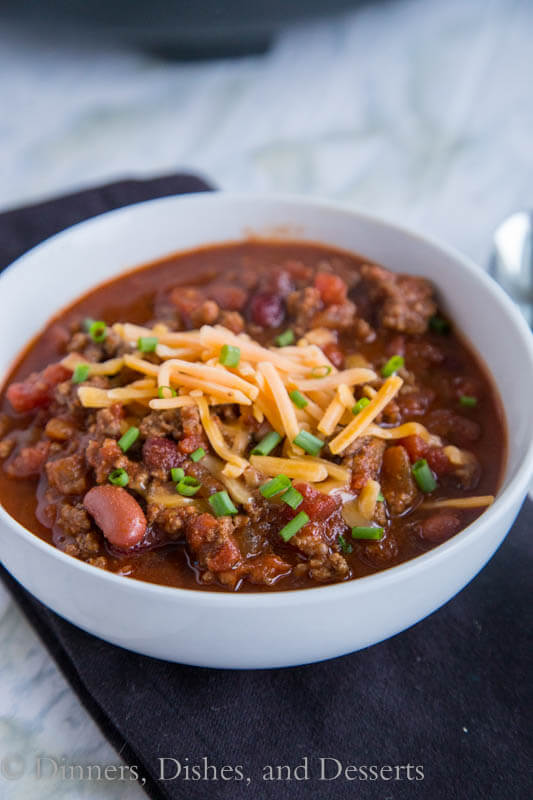 A fun and easy way to get Mexican food on weeknights, in minutes! Crispy tostadas topped with guacamole, spiced shrimp, and your favorite salsa.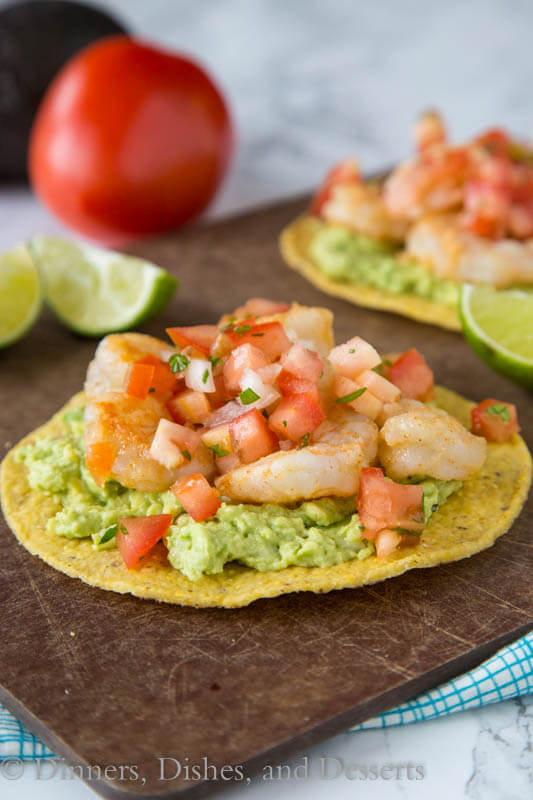 Homemade sloppy Joes just got a Mexican makeover!  Seasoned with taco seasoning, chilies and topped with cheese make them perfect for any night of the week!
An easy chicken pasta loaded with lots of tomatoes, seasoned chicken, and topped with Parmesan cheese.  Easy to make and ready quickly for any night of the week.
Hamburger Steaks with Mushroom Gravy
Easy comfort food that won't break the bank! Rich mushroom gravy over tender hamburger steaks is a great weeknight dinner.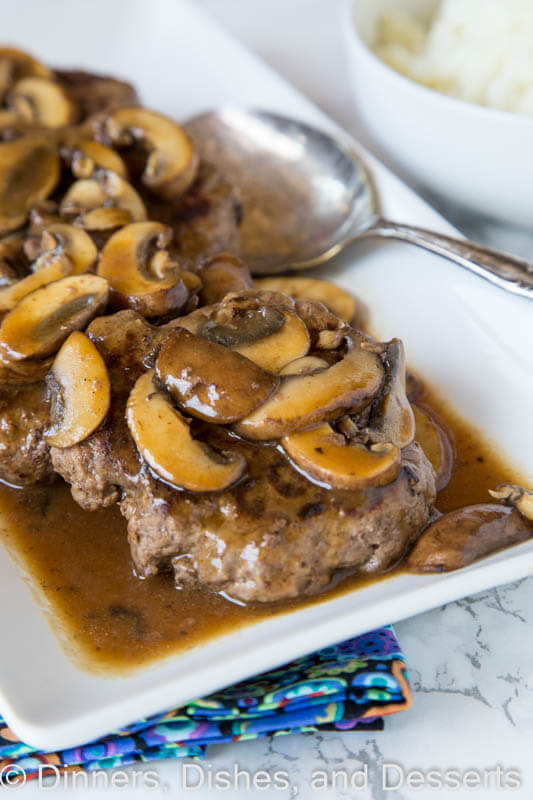 Use the crock pot to make this super easy soup recipe. Tender beef, noodles, and a delicious broth make for a comforting soup.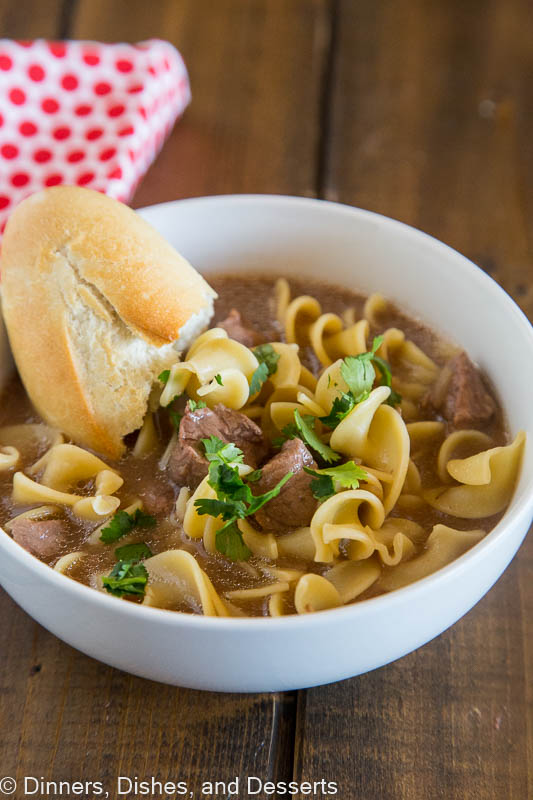 An easy homemade version of a classic shrimp boil, made in the oven. Shrimp, sausage, potatoes, and corn make for one amazing meal!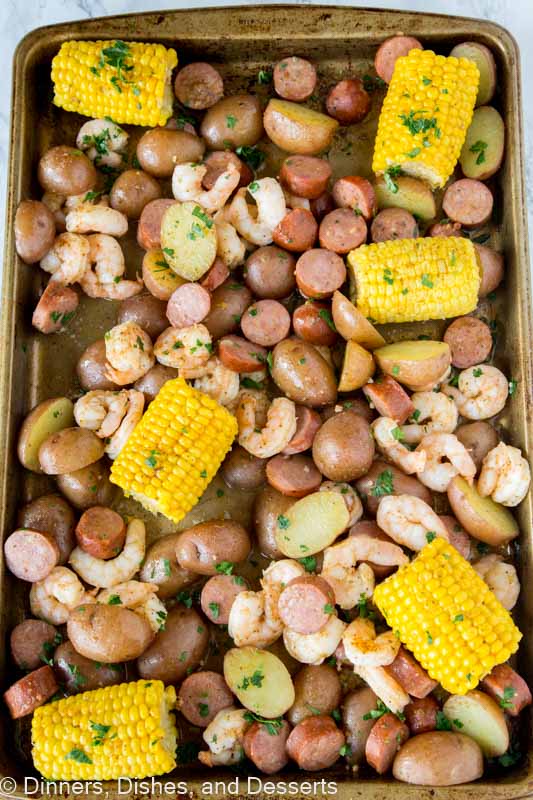 Make your own take out at home with this super easy Chinese chicken lo mein recipe. Full of lots of veggies, 20 minutes, and dinner is done!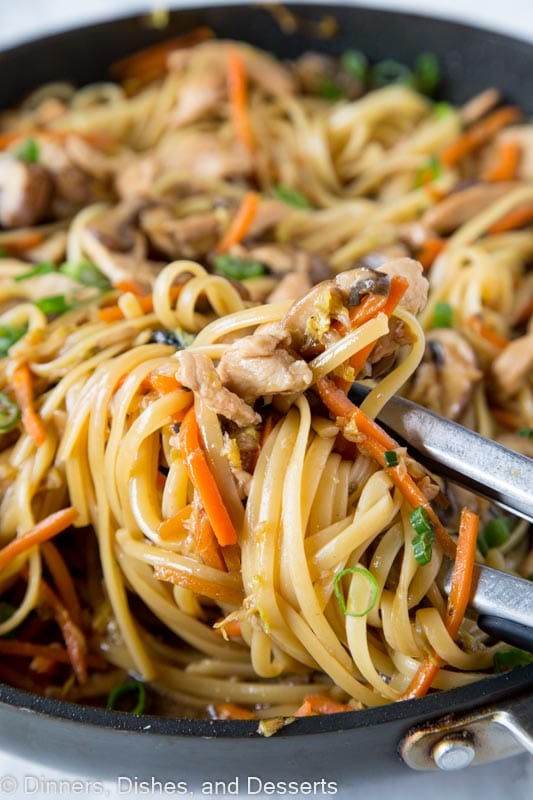 Take a little shortcut from the store and turn pierogies into a quick and easy hearty meal with your favorite smoked sausage.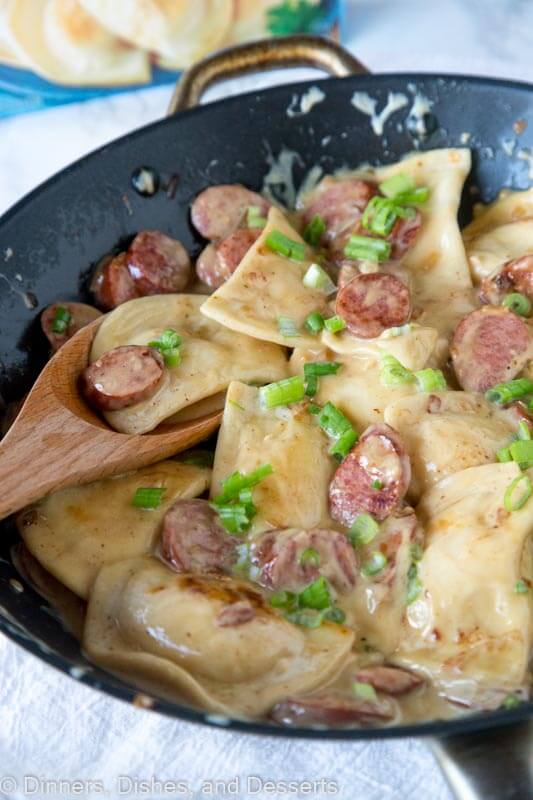 All the flavors of beef stroganoff in a quick and easy, stuffed French bread. It's friendly on the budget, too!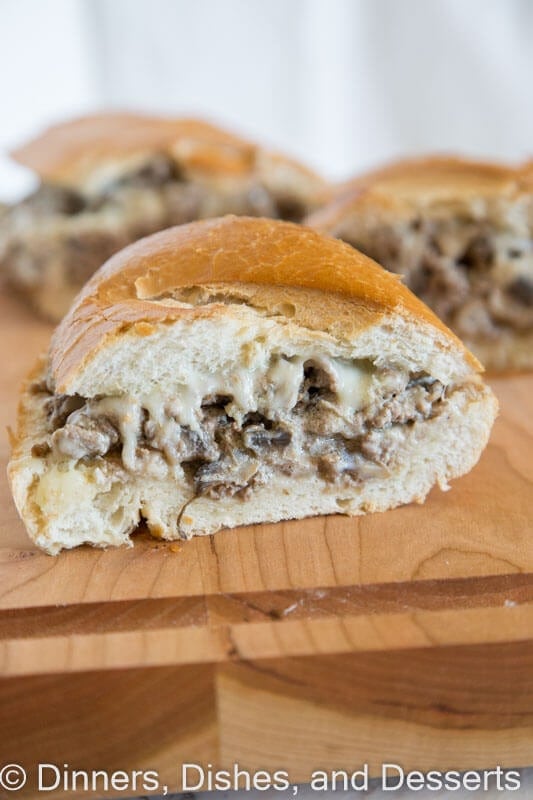 An easy and comforting soup that comes together in minutes in one pan.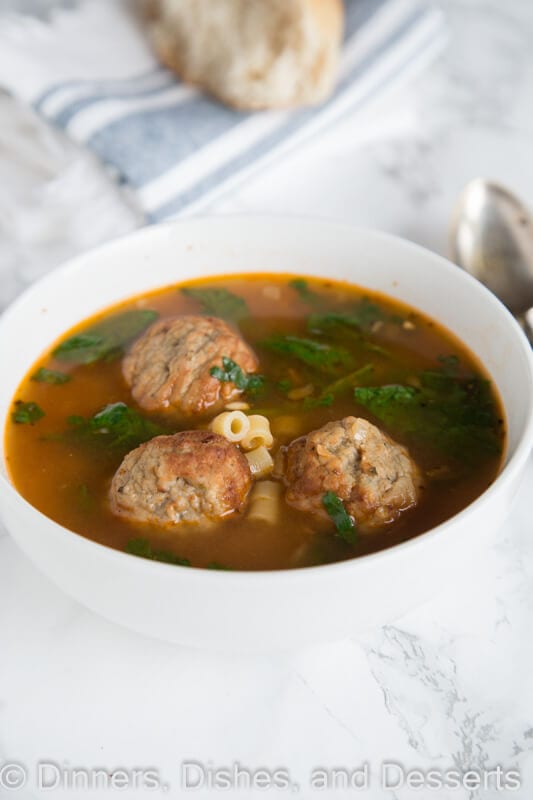 Chicken Parmesan Pasta Skillet
All the flavors of Chicken Parmesan in a quick and easy one pan meal!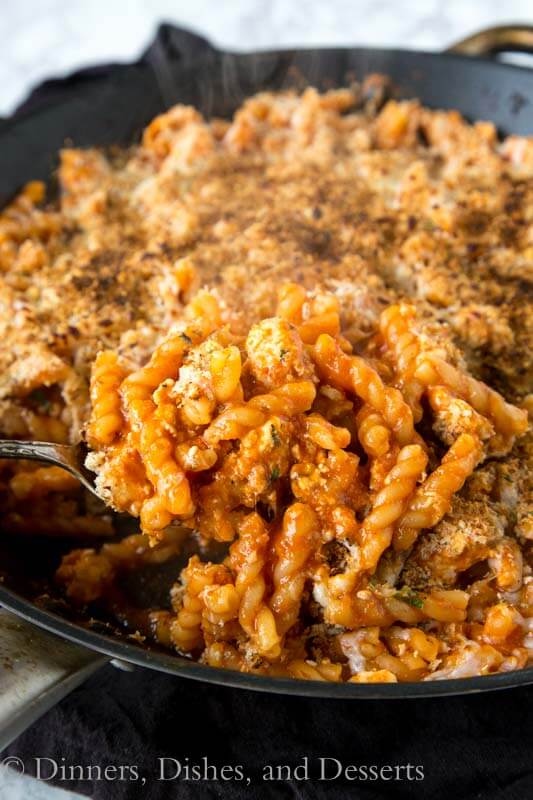 Instant Pot French Dip Sandwiches
Make super tender and juicy french dip sandwiches in a fraction of the time using the instant pot!
Chow Mein Noodles with Chicken
An easy recipe to get dinner on the table in minutes.  So much better than take out in the same amount of time.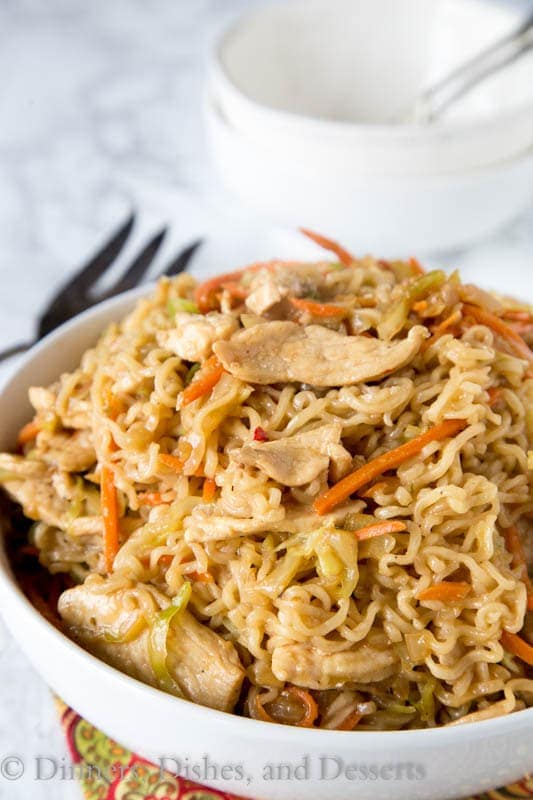 Great use of leftover turkey (or chicken). Corn bread base, spiced turkey, enchilada sauce, and cheese.
Your favorite summer time sandwich in a warm and comforting soup
A twist on the classic Chicken Parmesan. A quick and easy Chicken Parmesan Panini
Slow Cooker Honey Sesame Chicken
Sweet and spicy sesame chicken that comes together quickly in the slow cooker
A one pot meal you'll make again and again. Especially because you can make it in under 30 minutes!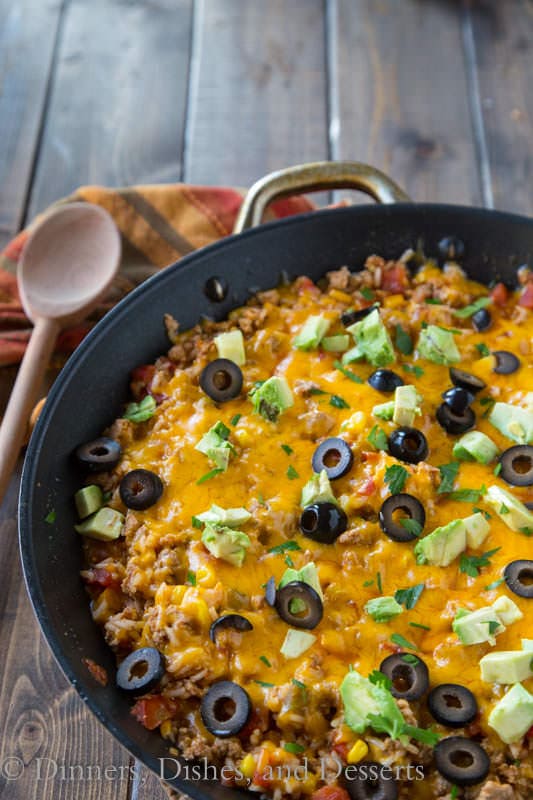 Perfect for a quick weeknight meal.  Homemade chicken tenders coasted in a cheddar and bacon breadcrumb mixture.  Sure to please the entire family!