Easy Dinner Recipes – dinner doesn't have to be complicated. You can get dinner on the table in just minutes with all of these easy dinner recipes!
Getting dinner on the table can be hard. Having to cook each night, feed your family, and try to make everyone happy can be exhausting! But it really doesn't have to be. As long as you have a plan you can get through the week.  Quick and easy dinners ideas are what you need to get through the week.
Here we have a bunch of easy dinner recipes that get dinner on the table every night, and not take hours in the kitchen.  Not only is it quick to cook, but clean up is pretty easy too.  I try to make sure there isn't a ton of prep involved either. Because no one has time to do a million dishes after dinner is done.
Time to stop stressing over dinner, these easy dinner recipes will give you the head start you need to make weeknights easy.
Make lasagna perfect for a weeknight meal. Ravioli makes this ready in less than 30 minutes, and pure comfort food everyone will love.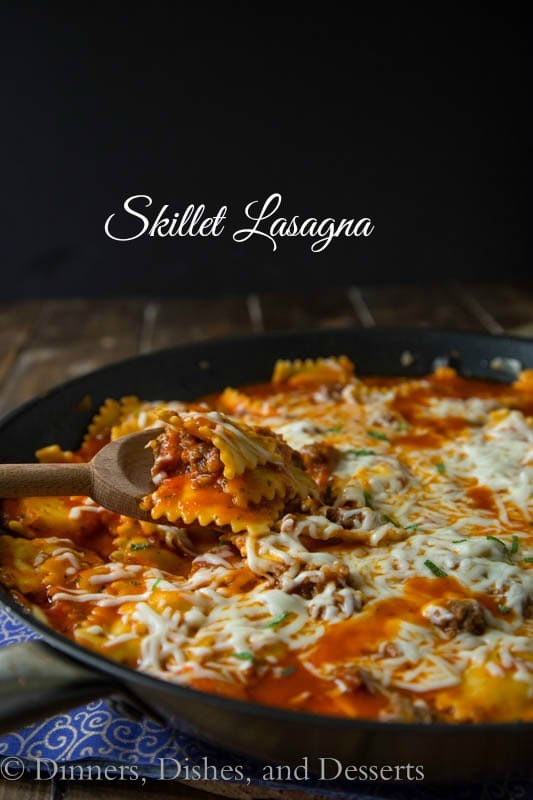 Homemade macaroni and cheese that tastes just like what you can buy at Panera.  Made on the stove top in just minutes!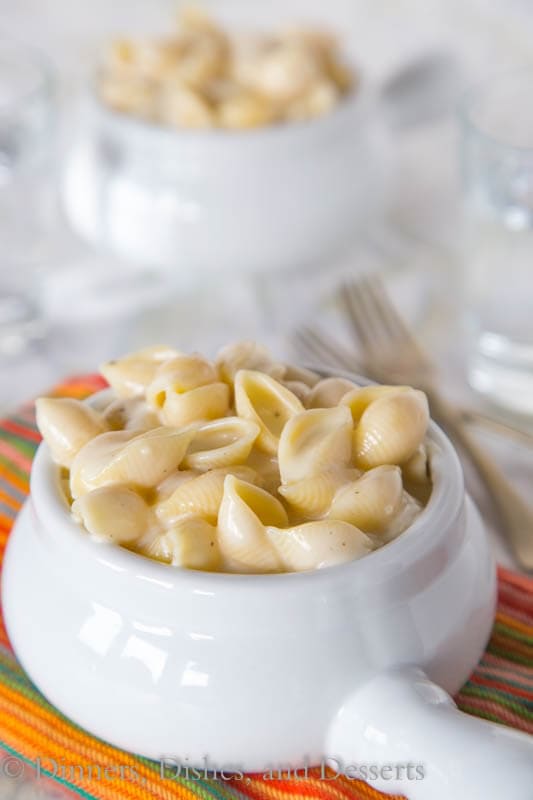 Homemade sloppy Joes just got a Mexican makeover!  Seasoned with taco seasoning, chilies and topped with cheese make them perfect for any night of the week!
Super quick and easy dinner of shrimp sauteed in butter and garlic and then finished with lemon juice.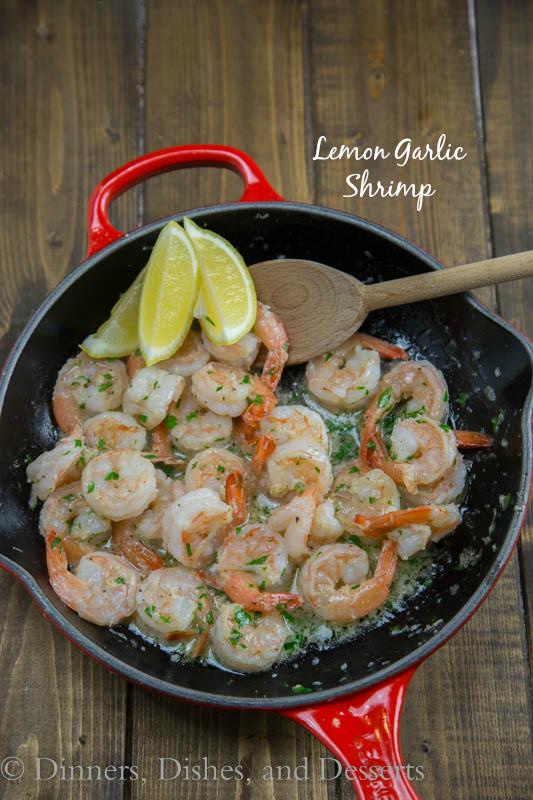 Use garlic bread to make your BLT over the top!  Buttery, crispy, and extra delicious!
Turn a classic chicken club sandwich into an easy chicken wrap for any day of the week. Great to take to work, make for dinner, picnics, or just about anything.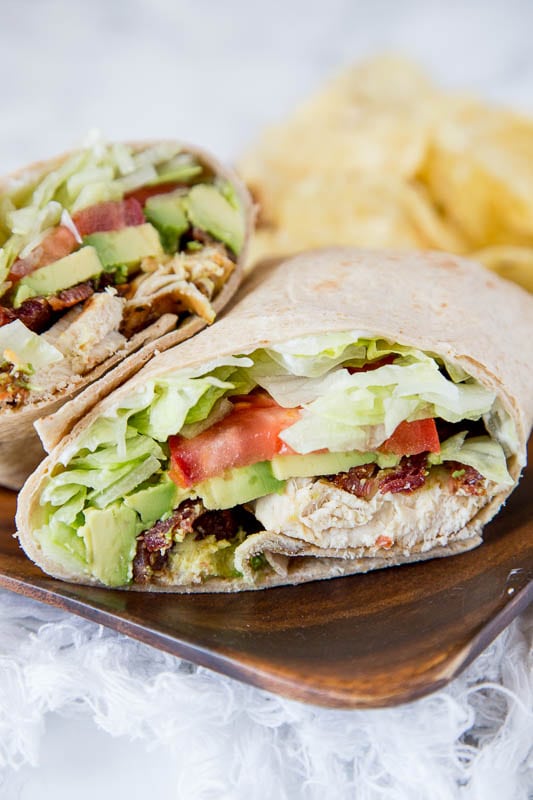 A super easy chicken pasta recipe that you can make any night of the week. Simple ingredients, just a few minutes, and dinner is done. 
A quick and easy Mexican dinner! A crispy corn tortilla piled high with guacamole, chicken and salsa. Take a shortcut from the store and this can be ready in no time!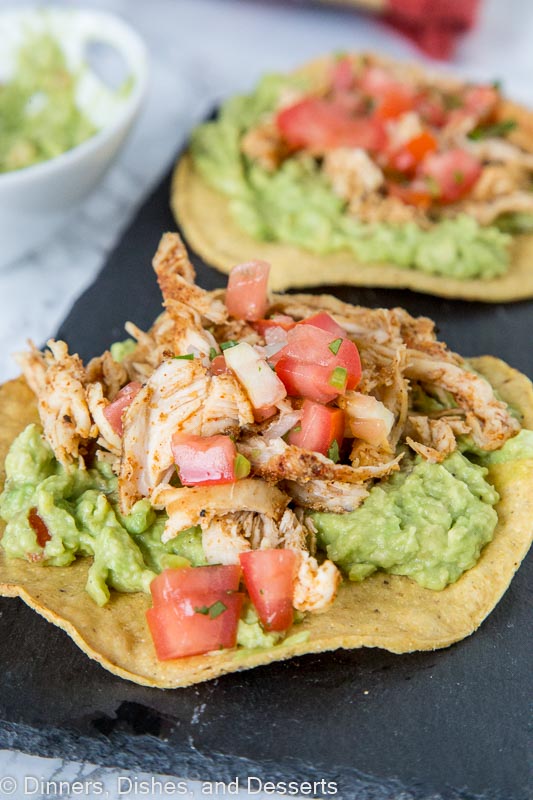 Quick and easy chicken stir fry packed with veggies and a little kick. Add whatever veggies you want and have dinner ready in minutes!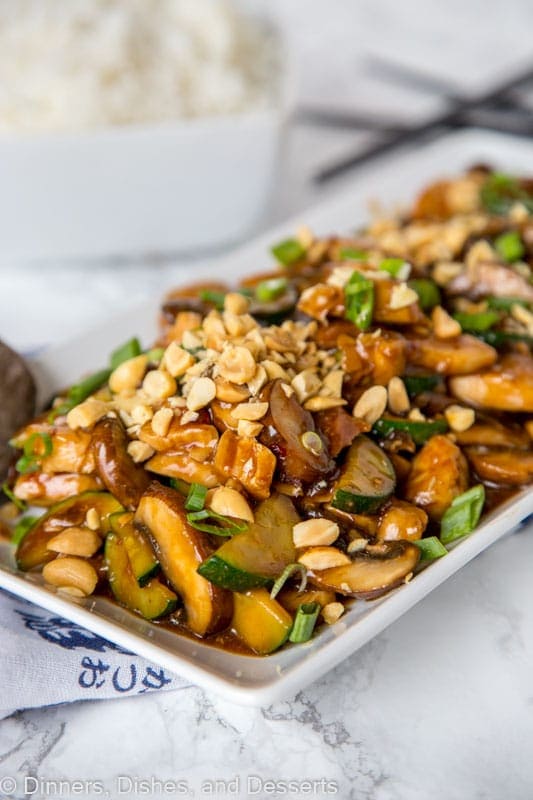 Super easy Asian noodles mixed with a creamy peanut butter sauce with bell peppers and carrots.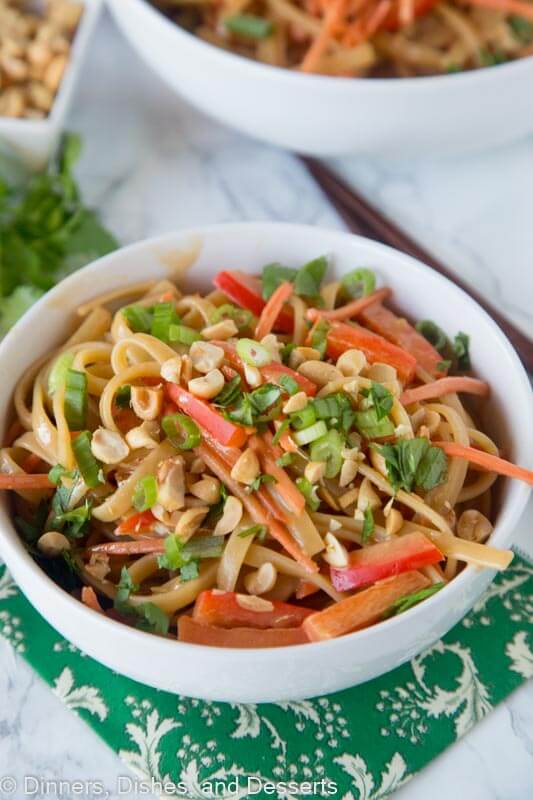 Mix up taco night with an easy one pan meal! All the flavors of a burrito in this fun dinner!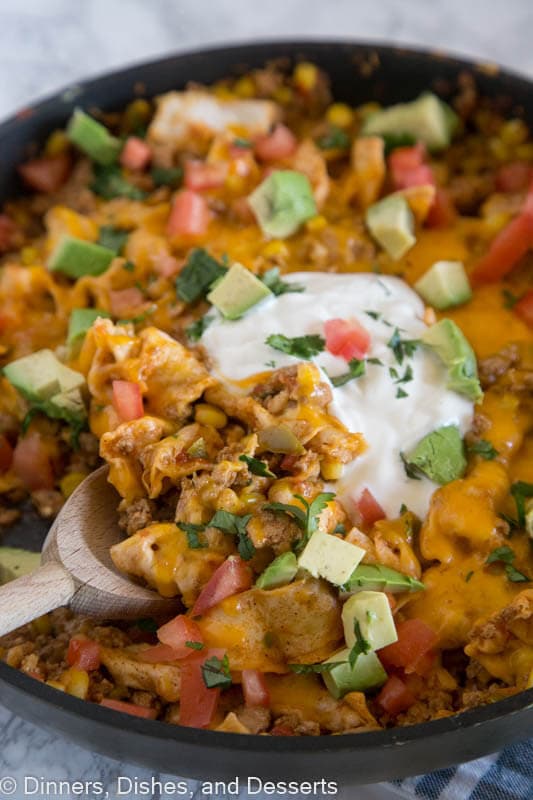 Sweet and tangy homemade teriyaki sauce with tender chicken and pineapple. Serve over rice for a quick and easy dinner.
Just 5 simple ingredients for a delicious, cheesy, and perfect dinner dinner for any night of the week.
A hearty and comforting taco flavored soup that is ready in minutes. Top with your favorite toppings to make it even better!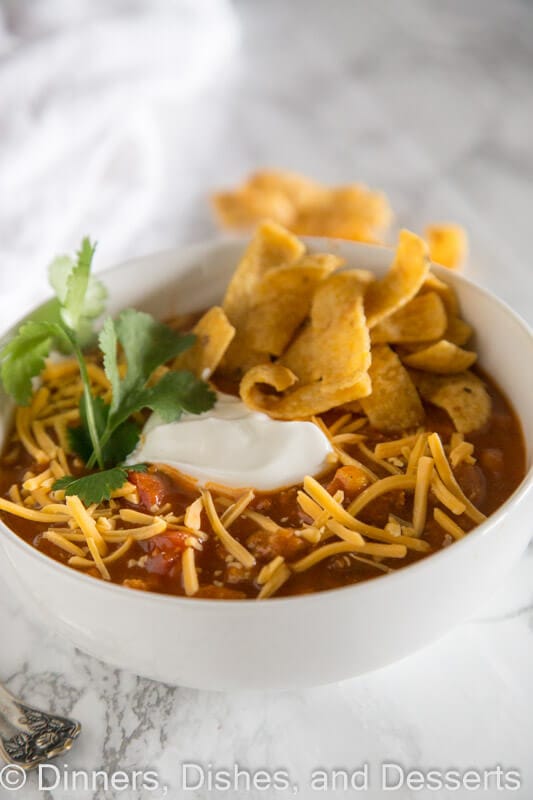 Taco spiced chicken cooked with corn and salsa, and sour cream mixed in to make it creamy and delicious! One pan and 20 minutes!  
Store bought ravioli helps make this tomato and balsamic pasta come together quickly.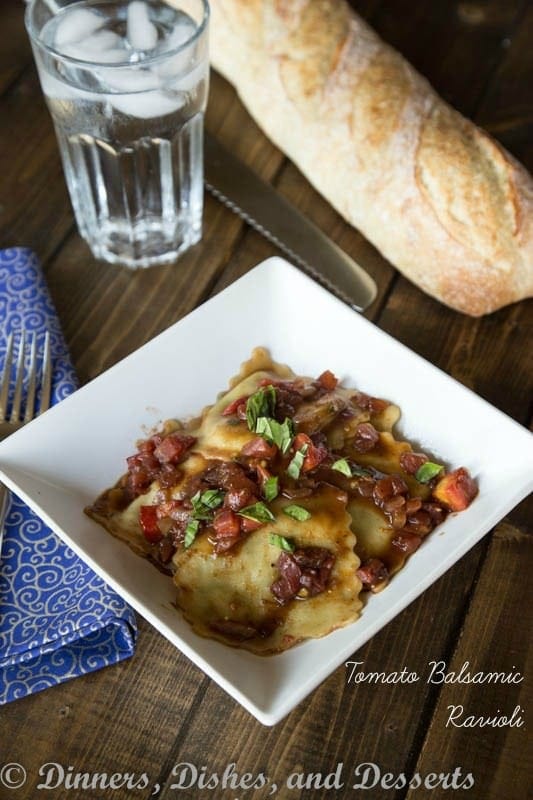 A super fast (under 20 minutes), and healthy Asian beef stir fry. Faster and better than calling for take out
Use bone in pork chops in the slow cooker for an easy dinner. Add some veggies, and you have a complete meal waiting for you at dinner time!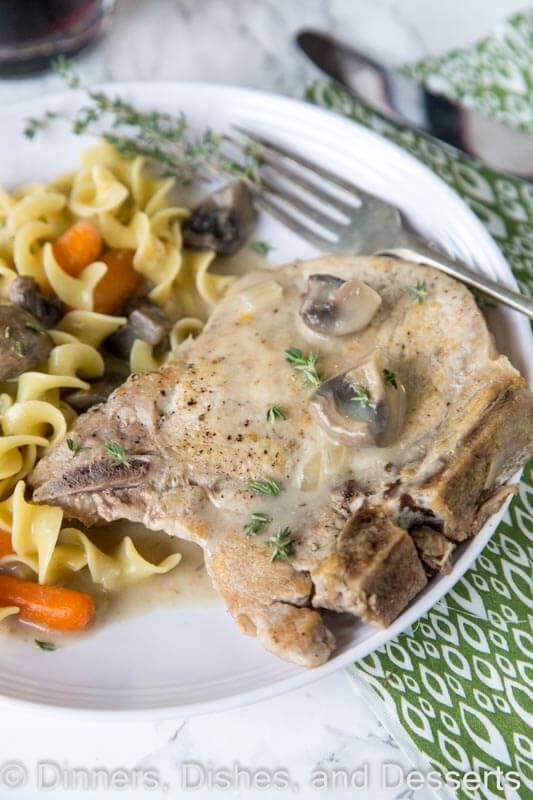 Thick and hearty chili made in the crock pot.  Easy, delicious, and super comforting for a cold day!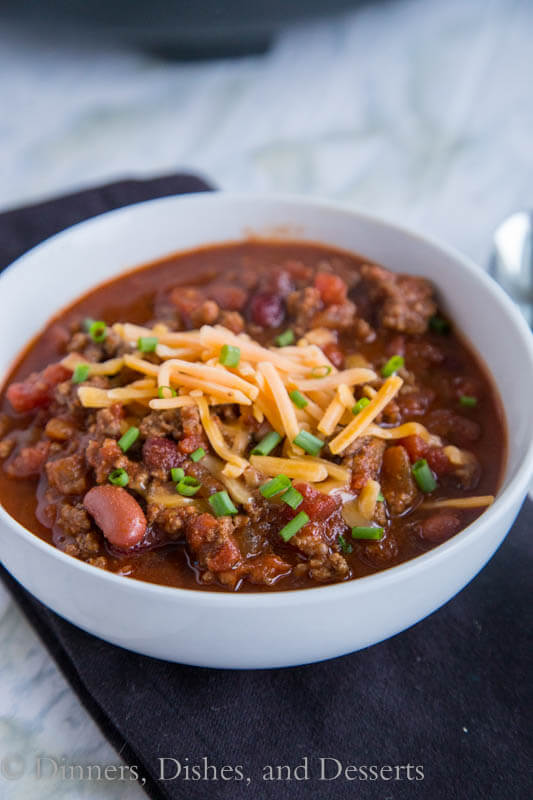 Instant Pot Salsa Verde Chicken
Make chicken in just minutes using the instant pot. Super tender, juicy, and tons of flavor. 
Slow Cooker French Dip Sandwich
Just 4 ingredients to make these super tender and delicious French dip sandwiches. They cook in the crock pot all day, so dinner is waiting for you!