This post brought to you by Gro-ables. All opinions are 100% mine.
I love to have a garden.  Years ago when we lived in Minnesota, we had 2 very large gardens in our yard.  Behind our garage we had a steep hill, that we made into steps to have 4 different steps or rows to plant things in.  We also had a raised garden in the backyard.  Funny thing was, we didn't even compete with the guy who lived behind us, his was crazy!  Since we moved, I have missed having so many different things growing in our yard (lettuce, corn, strawberries, beans, peas, tons of peppers, onions, etc).  We had a very small garden in Iowa, but the deer always ate everything.  Last year we had a fairly decent one here in Colorado, and I am excited to get started again this year.
Back in Minnesota, we started everything from seed. We had special grow lights and a heat mat, so we could start early, and have actual plants to put in the ground in May. We no longer have any of that equipment, so last year when I wanted to start a few things from seed in the garden, it was a mess. Things were either over watered or underwatered, so the seeds either washed away, or never sprouted. So when I was asked if I wanted to try the new Gro-ables seed pods I was super excited!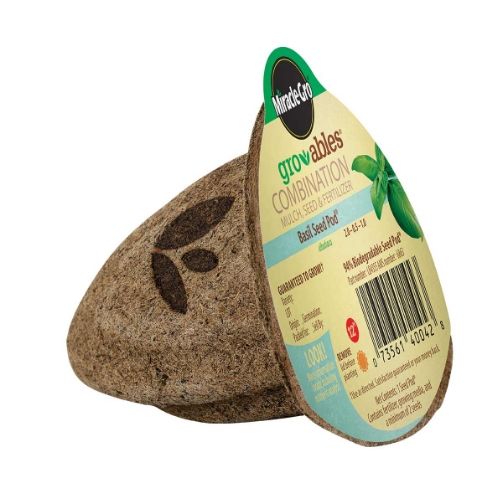 Everything comes together in one little pod (growing material, plant food, and seeds), so I don't have to worry about everything washing away!  It is still cold here, so I am going to be starting my basil inside.  It might stay inside all year round, so I can always have it on hand.  I can't wait to start making some of my favorite recipes with my fresh basil!  Sun-Dried Tomato & Basil Vinaigrette, Grapefruit & Basil Martini, and Arugula Walnut Pesto are some of my favorites.  I am looking forward to creating all sorts of other new recipes too.