So you have seen my husbands favorites from 2013, as well as my favorites.  Now it is time to see what recipes you, the readers, viewed the most in 2013.  You might notice a theme.  You guys like your peanut butter and chocolate!  Readers after my own heart.  I guess there is a reason you guys keep coming back;  we like the same things 🙂  Looking forward to lots of new yummy recipes in 2014.
13.  Classic Oatmeal Bread – This bread is one of my favorites.  Soft, tender, and great flavor.
12. Peanut Butter Bars – Like peanut butter cups…only better!  What is not to like?
11. Peanut Butter Lovers' Rice Krispie Treats – so many different layers of goodness!  Chocolate, peanut butter fudge, peanut butter cups, and rice krispie treats!
10. Puppy Chow Bars – The best part of Puppy Chow (Muddy Buddies) is the pieces that stick together.  These bars are just that, so much chocolate, peanut butter yumminess!
9.  Nutella Magic Bars – These were actually made for me by my friend Roxana from Roxana's Home Baking.
8. Nutella No Bake Bars – I can't believe these are still viewed so often.  I made these in my first few months of blogging, and you still love them!
7. Oatmeal Breakfast Cookie – I haven't made this one in awhile, but it is so quick, easy and healthy.
6. Chicken Gnocchi Soup – I love this soup!  A lightened up version of Olive Garden's soup.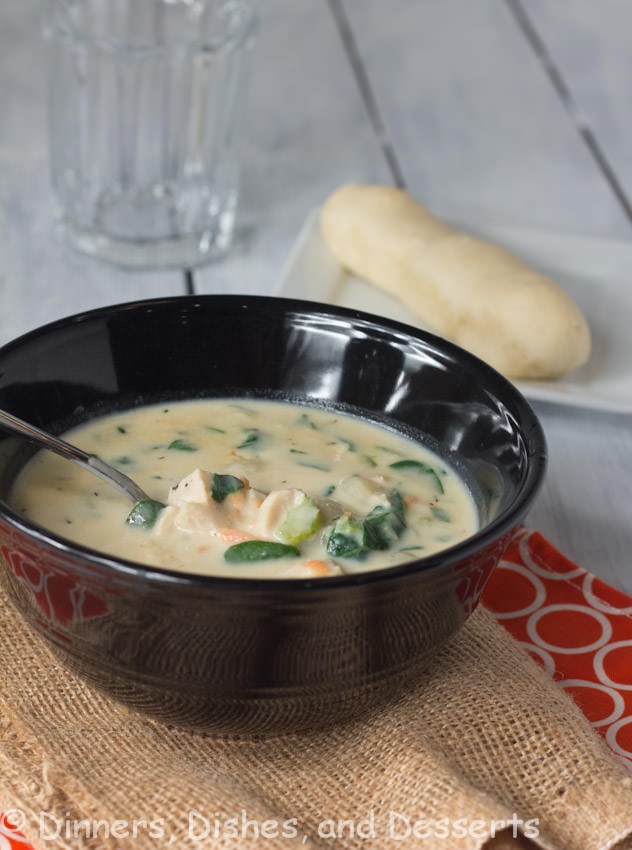 5. Honey Butter Dinner Rolls – I love carbs, and these are really easy.  Light, fluffy, and a little bit sweet.
4. Skinny Blackberry Margaritas – Such a gorgeous color!  Margaritas are one of my favorites, and these are such a fun version.
3. No Bake Chewy Granola Bars – A homemade version of a store bought favorite.  Healthy and you know what you are eating.
2. Crab Rangoon Dip – The filling of crab rangoons in a dip!  What is not to love!
1.  Roasted Garlic Herb White Chicken Pizza – You guys LOVE this recipe!  A lightened up version of a white pizza with fresh herbs.  Easy, and so good!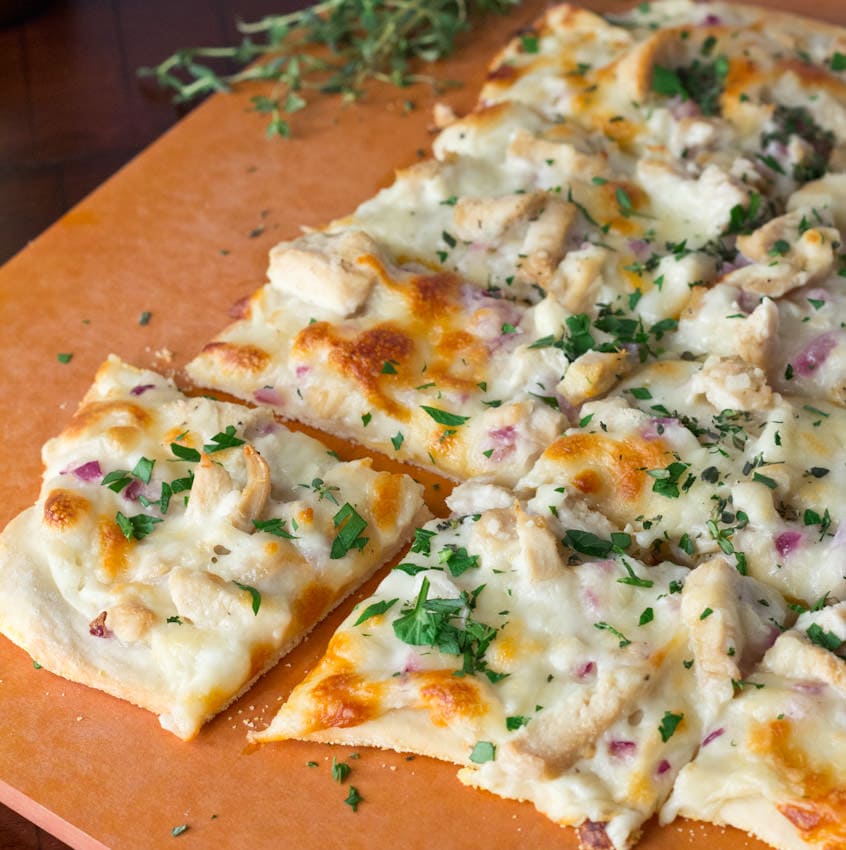 I hope that some of your favorites made the list!  Can't wait to create more recipes to share with you in 2014!