Are you getting ready for the weekend? My weekend starts this evening. My parents are flying in, and will be here tonight. Tomorrow afternoon we are headed up to the mountains to spend the weekend up there. My brother and his wife are meeting us up there as well, and this is going to be our Christmas celebration. We will also get to go snowshoeing and hopefully some sledding, if the weather cooperates. Should be a relaxing, and great weekend.
1. I shared these Asian Peanut Noodles with Shrimp over at Food Fanatic the other day. They are seriously one of our favorite dinners. My 8 year old threw a fit that I made him try it the first time, but not he requests them often!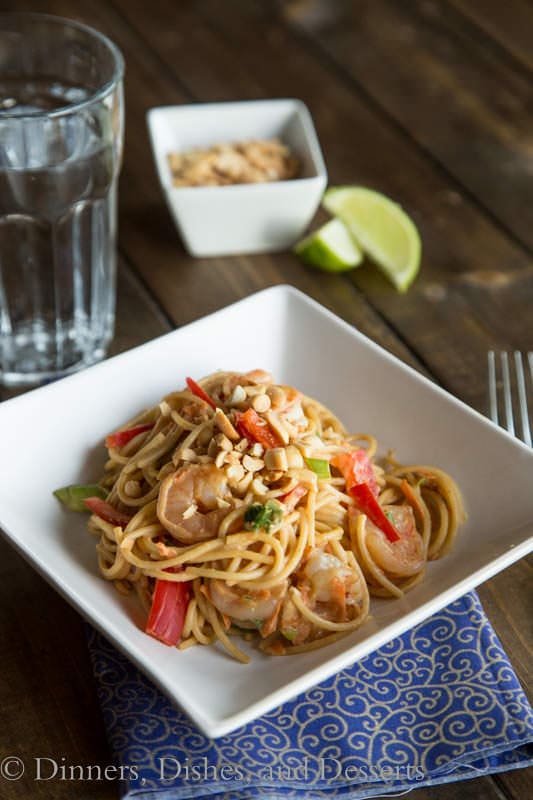 2. Great ready for Sunday, I have a great post coming for you. A group of bloggers got together and are bringing you Cocktail Day!! I am pretty sure there is a great giveaway involved as well.
3. What is your favorite workout lately? I am on week 6 of Focus T25, and I am loving it. I got a Polar Fit 4 watch for Christmas, and I love wearing it to see how many calories I burn during a workout. Follow along on Instagram, I tend to share more on this topic over there. Love me some Shaun T in the morning 🙂
4. We are in the middle of planning a trip to San Diego. Do you have any recommendations? Places we need to eat, stuff we need to see.
5. Are you getting together with friends for the Super Bowl? Do you need/want some snack ideas? I am working on one right now, wondering if you guys would like more ideas.
6. Are you on Pinterest? I have been pinning up a storm lately. I have found some great new blogs, and am going crazy. Come follow along.
I am back tomorrow with a new Slow Cooker recipe for you!