I can't believe it is Thursday again already! Having a 3 day weekend really has thrown me off this week. One would think as a grown adult I could adjust to these things, but I can't. I went grocery shopping for the week on a Wednesday…craziness I tell ya'!
1. Have you played the game Logo? My parents brought it this weekend as something we could all play together. My 8 year old had seen it before, and really wanted it. You think you know stuff; commercials, packaging, slogans etc. Then you get asked questions and you draw a complete blank. Fun game though.
2. Survey question: I know lots of you use your slow cookers and are looking for recipe ideas. But what about a Pressure Cooker? I got one for Christmas, and love it! I haven't taken pictures of any recipes though, because I didn't think many people would be interested. Let me know.
3. Giveaways – I have a a great one going on right now from #CocktailDay. Check out this Citrus Cranberry Punch to enter. There are $450 worth of items up for grabs in the Fat Free Potato Chips post. If you are interested in a $75 Visa Gift Card head over to Bakery Style Blueberry Muffins. And come back tomorrow for another great giveaway that includes cookware and a gift card! It is like Christmas all over again.
4. Are you a football fan? The Denver Broncos are headed to the Super Bowl. That means things around Colorado have kind of gone crazy. Now I am debating about whether or not I need to host a Super Bowl party.
5. I was featured on Cosmo's online magazine recently. Super exciting! I was part of their 10 green smoothies that actually taste good article. Trust me, these Kiwi & Spinach Smoothies taste just like you are eating a kiwi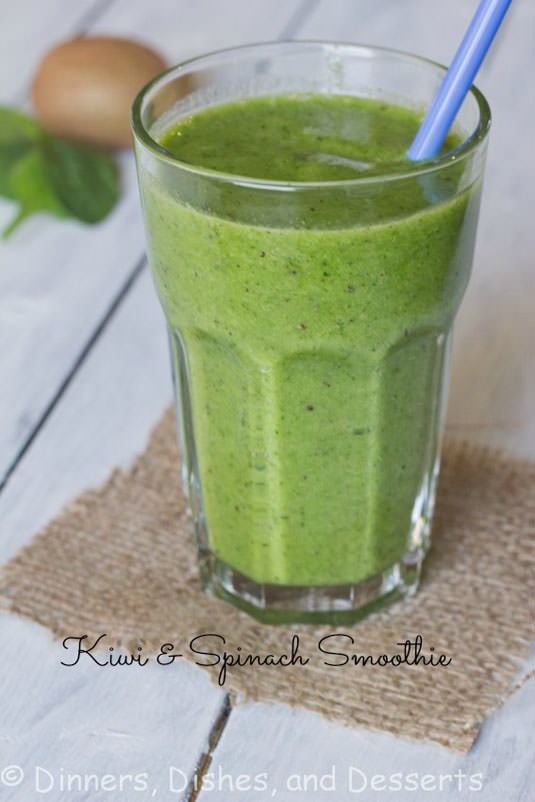 Back tomorrow with a new recipe and Giveaway!!