Summer is flying by! I can not believe that it is almost July already. Where did the time go?! We have gone to our neighborhood pool quite a few times, baseball games a few nights a week, and then enjoying the weather on the weekends. I took my 9 year old on a hike in the foothills last week. This was the first time we have ever gone just the two of us on something like that. He loved it, and wants to do it more this summer. I have 2 other hikes in mind that are close, so we might try to do it a few more times before school starts.
1. I love Quest protein bars. They are a protein bar, that has minimal amounts of sugar, is all natural ingredients, so they fit in clean eating diets. And they taste like you are eating a candy bar. I have been hooked on the Cookie Dough one for awhile now. Quest sent me some bars recently, and I can't wait to try more of the flavors!
2. I updated one of my old recipes, and you NEED to check it out! It is one of our all time favorite pies. It has a creamy peanut butter layer that is filled with peanut butter cups. Then it is topped with whipped cream and more peanut butter cups. Yeah – go check out Chocolate Peanut Butter Cream Pie!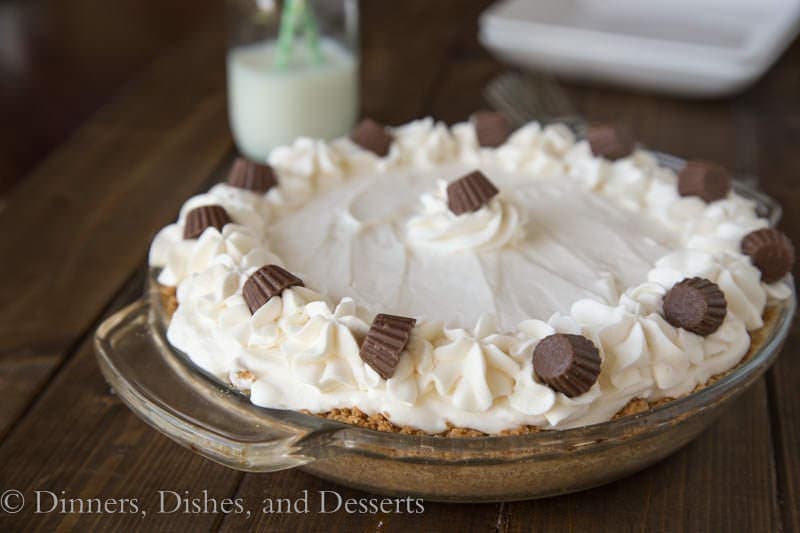 3. The baseball season is in high gear for my 9 year old. This week we have games Monday, Wednesday, and Friday. My son loves to play pitcher and catcher. He is really good at both. Last night he got 2 hits, and did a great job at catcher. Tomorrow he should be the first pitcher up! His goal is 3 up, 3 down!
4. Speaking of baseball. I just got tickets to go to a Colorado Rockies game next weekend. It will prove to be a very busy 4th of July weekend. But it will be fun! We got to spend time with my brother, maybe go on a couple bike rides or hikes, and see some fireworks. Sounds like perfection to me.
5. Do you have any fun plans for the weekend or 4th of July?
6. I just discovered what Zulily is, and I am kind of obsessed with looking at what they have for sale. I have yet to buy anything, but I am not sure how much longer I can hold out. So many cute things and such a discount! Clothes, kids stuff, and kitchen gadgets. My husband might take away the internet 🙂
7. Are you watching World Cup Soccer? The USA plays this morning at 10am, and my 9 year old is obsessed! Hopefully they can win and move on!
I have a super quick and easy 4th of July snack coming on Monday (and a fun summer treat tomorrow), be sure to come back!!