Top 10 Dinner Recipes – Find the 10 most viewed Easy Dinner Recipes on the blog of 2017. Asian, Mexican, Chicken, Beef; we have it all covered. And they are all easy, fast, and kid friendly!
Do you struggle with finding new dinner recipes that your family will love?  I am always trying to mix it up and give my family something new.  They love anything Mexican or Asian for sure.
Today I am putting the top 10 dinner recipes from 2017 all in one place.  Some of these recipes have been on the blog for years, some of them are relatively new. But they are the most popular, based on number of views over the last year.
Did any of your favorites make the list?  I hope you will find something new to try. Because making an easy home cooked meal even on your busiest night, is possible.  There are a couple of 15 minute dinner recipes that made the list. So be sure to check them all out!
Italian Stuffed Chicken  –  chicken breasts rolled up with pesto, tomatoes, and cheese!  Then baked until crispy and delicious, a great family dinner.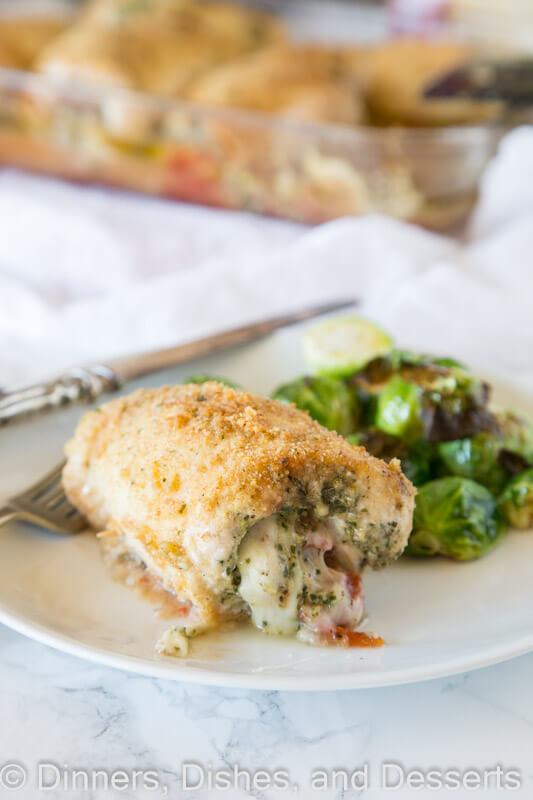 Chicken Lo Mein – make your own take out at home with this super easy Chinese chicken lo mein recipe. Full of lots of veggies, 20 minutes, and dinner is done!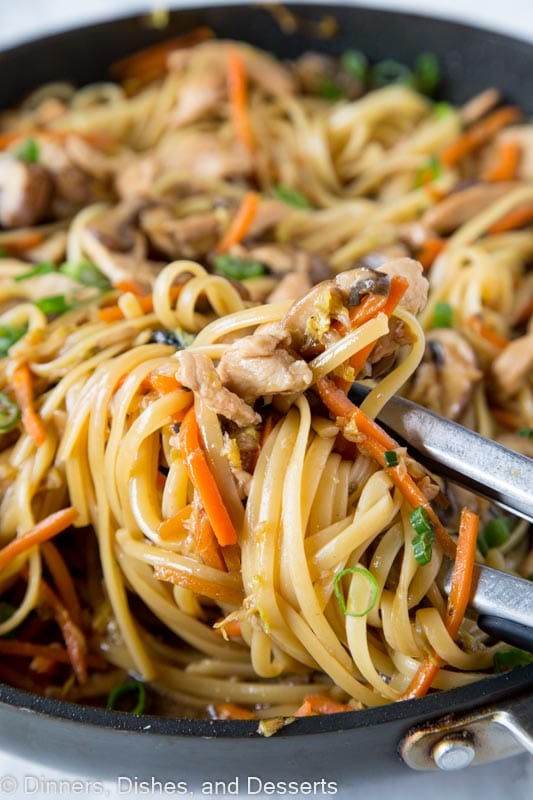 Sausage Pasta Skillet –  a quick and easy one pot meal the whole family will love. Creamy, cheesy, sausage pasta dinner.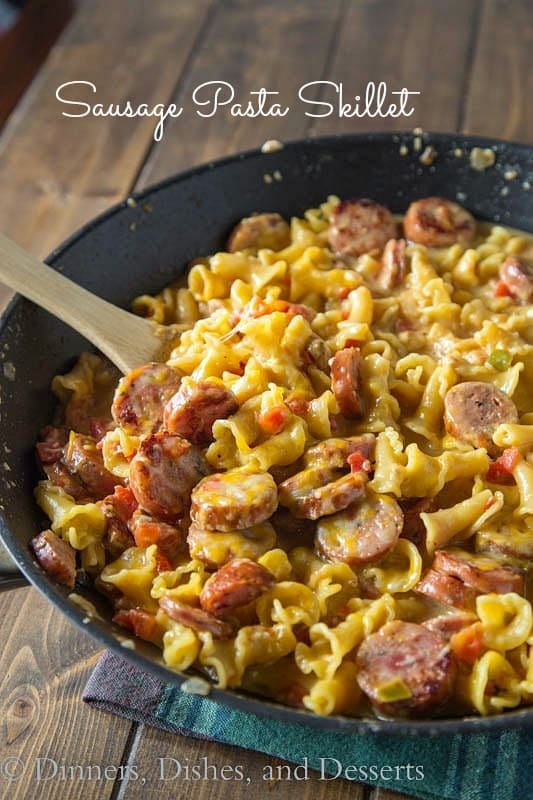 Roasted Garlic, Herb, and White Chicken Pizza –  Roasted garlic sauce topped with chicken, red onions, and herbs. A healthier alternative to traditional pizza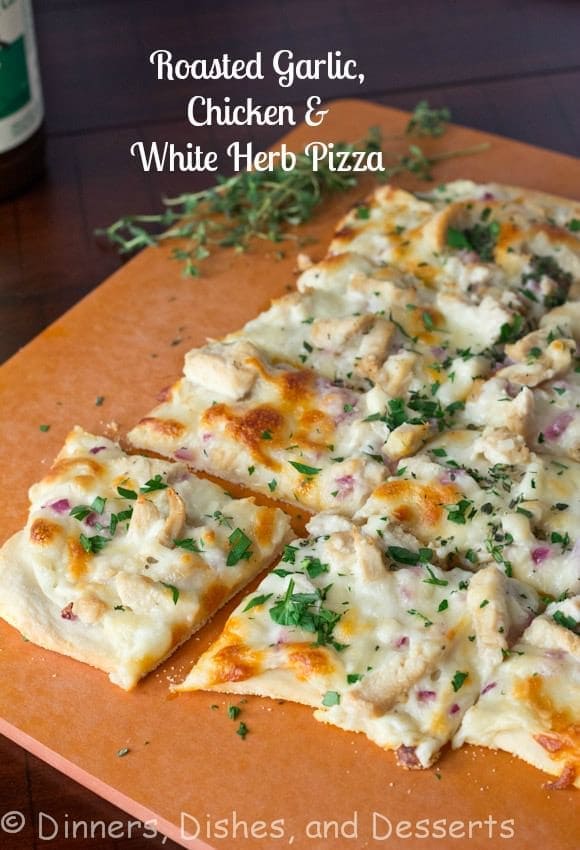 Honey Sesame Chicken Salad Wraps –  Broccoli slaw coated in a creamy honey sesame dressing. Wrapped with crispy chicken for a quick and easy meal.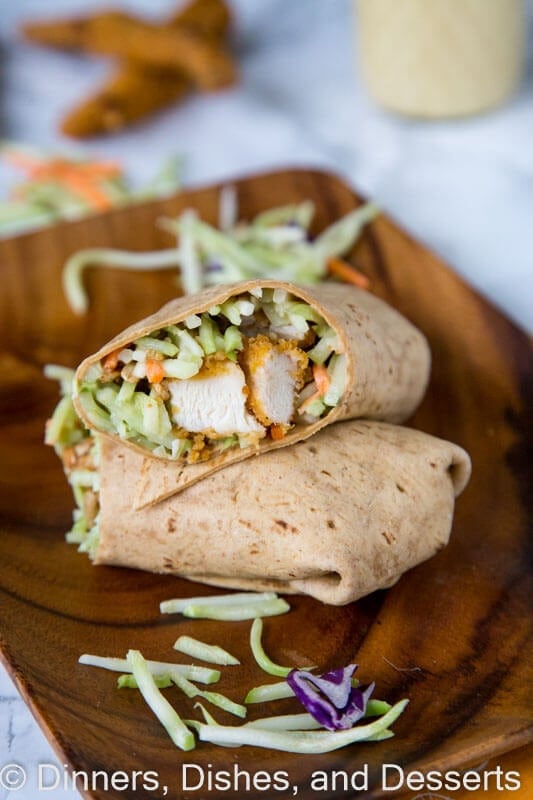 Crock Pot Chili – thick and hearty chili made in the crock pot.  Easy, delicious, and super comforting for a cold day!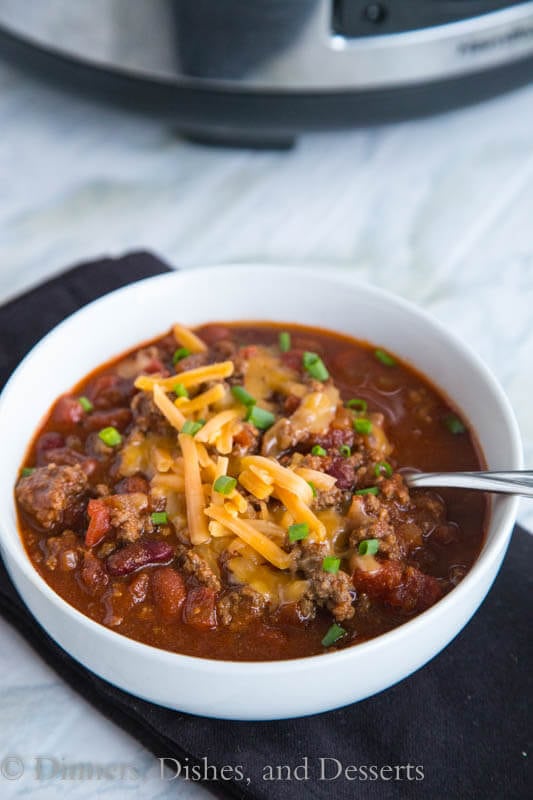 One Pan Cheesy Sausage Pasta – get dinner on the table with these easy pasta recipe. Just one pan, 20 minutes, and you are done!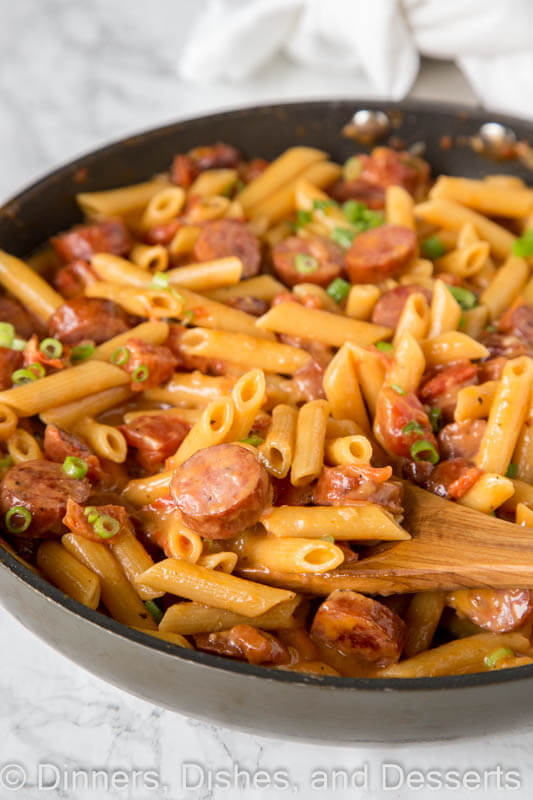 Chow Mein Noodles with Chicken – an easy recipe to get dinner on the table in minutes.  So much better than take out in the same amount of time.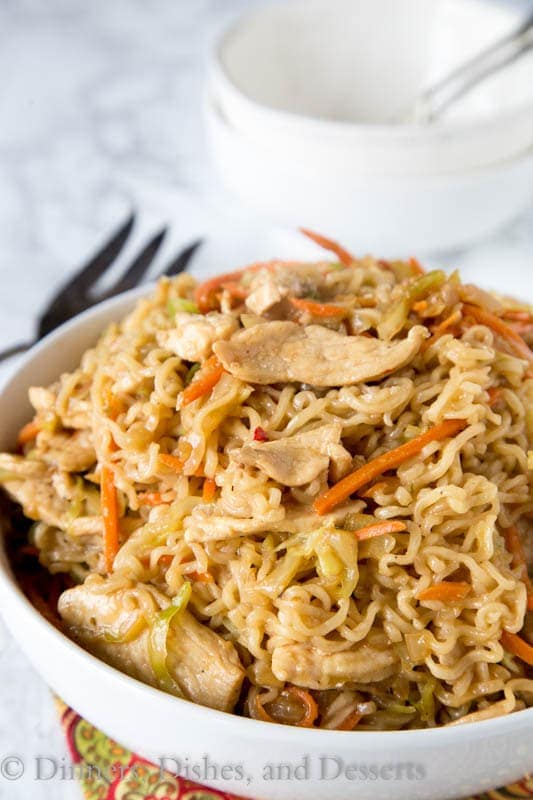 Slow Cooker Pork Roast – crock pot season is here, and it is time for pure comfort food!  Super easy pork roast for any night of the week.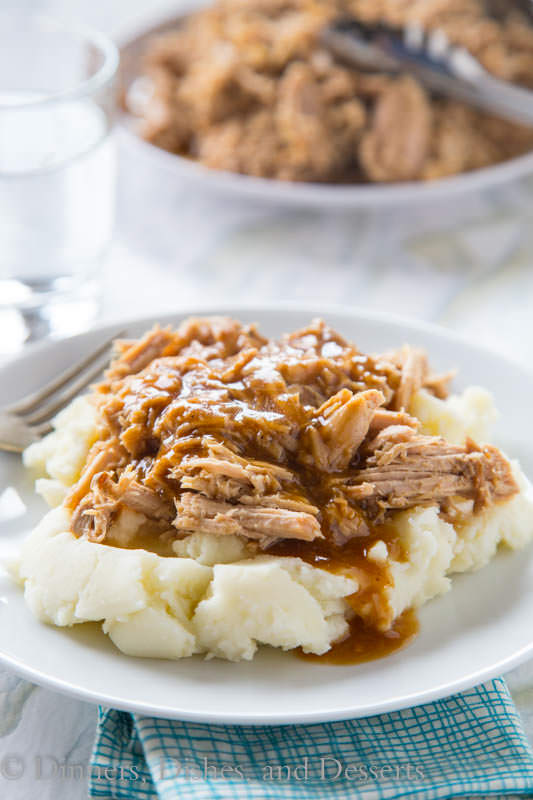 Garlic Beef Noodle Bowls – an Asian style noodle bowl with lots of garlic, that is ready in just minutes! Great for busy nights.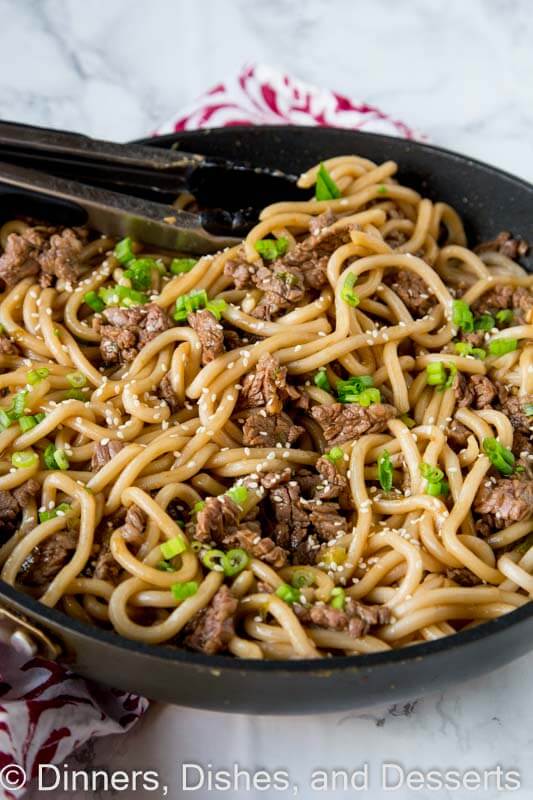 Pin up the image below so you can find all of these easy dinner recipes in one place for later!