Weekly Meal Plan Week 109– 10 great bloggers bringing you a full week of recipes including dinner, sides dishes, and desserts!
Happy Saturday!! I hope you had a great week and a fun weekend planned. My son spent the last week with his grandparents in Wisconsin. Yesterday he flew back to Colorado alone. We travel a lot, so he is definitely used to being on planes. And a 2 hour flight is pretty much nothing to him. But I was still nervous. My parents were with him until he was off the plan, and I was waiting for him the second he stepped off the plane. He thinks that I was crazy. But I know every other mom out there would agree with me!
So now that we are together again, and I have to start cooking real food; we are going to need a plan for the week. And the meal plan this week looks delicious! That Tex-Mex Cobb Salad has my name all over it. Plus pulled pork and infused vodka? Loving that idea!
Here is the line up for the meal plan is week:
Monday – Soup/Salad/Seafood/Meatless – start the week off with something a little lighter.
Tuesday – Mexican – Tacos, enchiladas and more!
Wednesday – Pasta/Italian – pasta doesn't have to mean Italian, so look for all sorts of fun dishes.
Thursday – Rice/Asian – recipes from all over the work that are easy to make in your own home.
Friday – Cocktails! Take a night off from cooking and enjoy a fun cocktail to end the week.
Saturday – Burgers/Grilling/Sandwiches – fire up the grill for an easy dinner.
Sunday – Comfort Food/Slow Cooker – end the week with food your family will love.
So get out that pen and start making that grocery list. We have one tasty meal plan in store this week.

Salmon, Asparagus and Potatoes Sheet Pan Dinner – Yellow Bliss Road

Tex Mex Cobb Salad – Foodie with Family

Caprese Chicken Foil Packs – A Spicy Perspective

Asian BBQ Pork Taco Bowls – Lemons for Lulu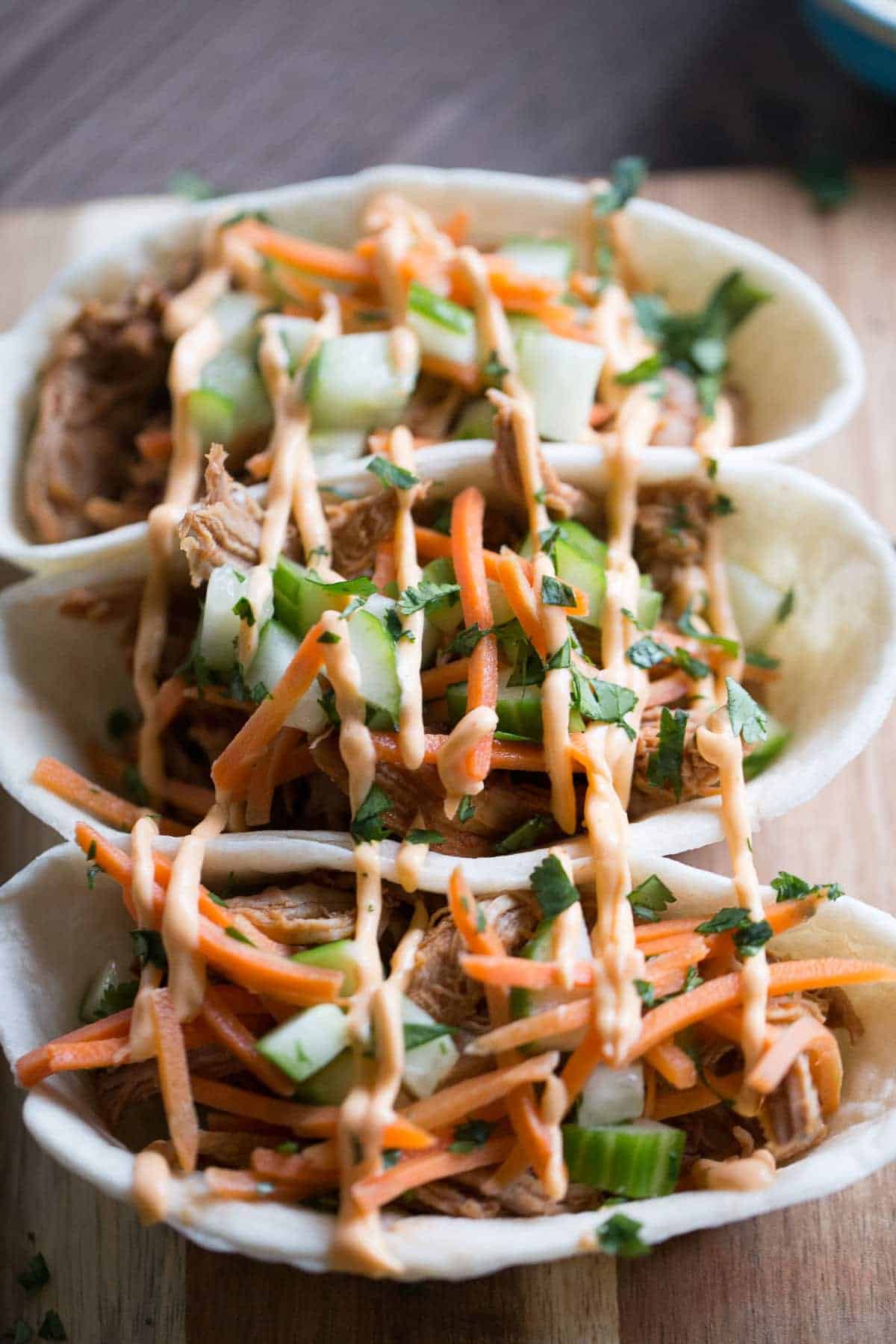 Cocktail Night!
Strawberry Basil Infused Vodka – Foodie with Family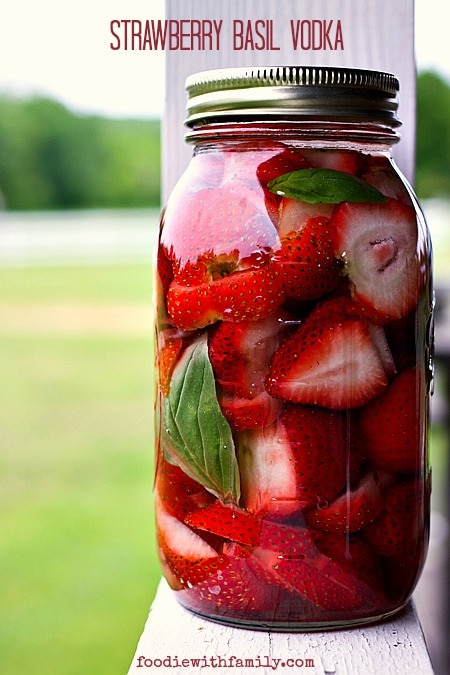 Texas Shredded Barbecue Beef – Pass the Sushi

Cafe Rio Pork – Dinners, Dishes, and Desserts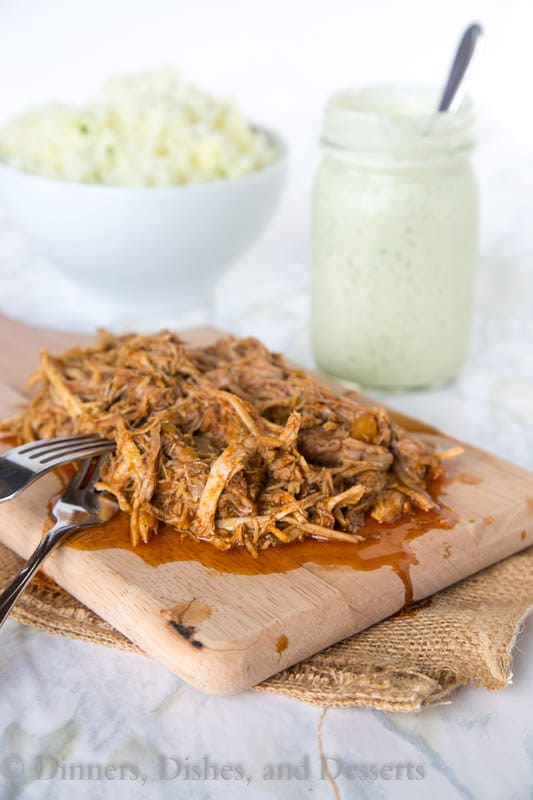 Pineapple Pretzel Salad – The Cookie Rookie
Garden Vegetable Greek Salad – Sweet C's

Cinnamon Crumb Banana Bread – Wishes & Dishes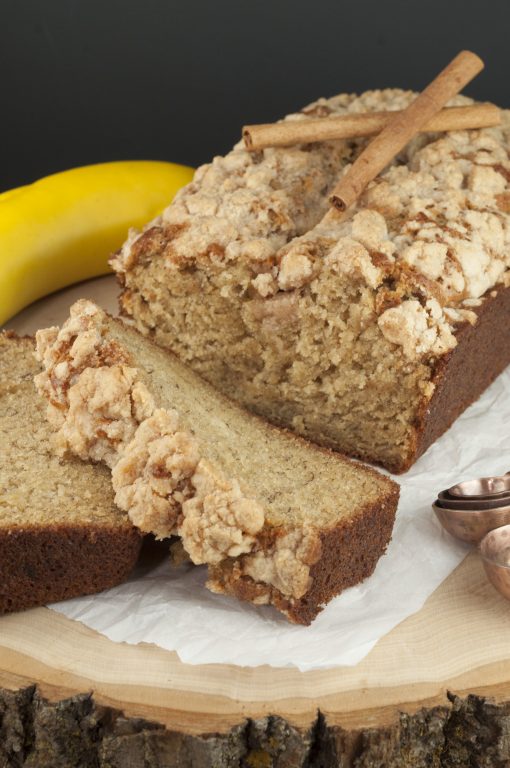 Monster Cookie Dough Bites – Barefeet in the Kitchen
This week's meal plan was brought you to by:
Dinners, Dishes, and Desserts| Barefeet in the Kitchen | Foodie with Family | Wishes and Dishes | Pass the Sushi | Lemons for Lulu | Sweet C's Designs | The Cookie Rookie | Yellow Bliss Road | A Spicy Perspective
Check out all the Meal Plans we have made for even more ideas!
Pin this to your meal planning board for easy access all week long!