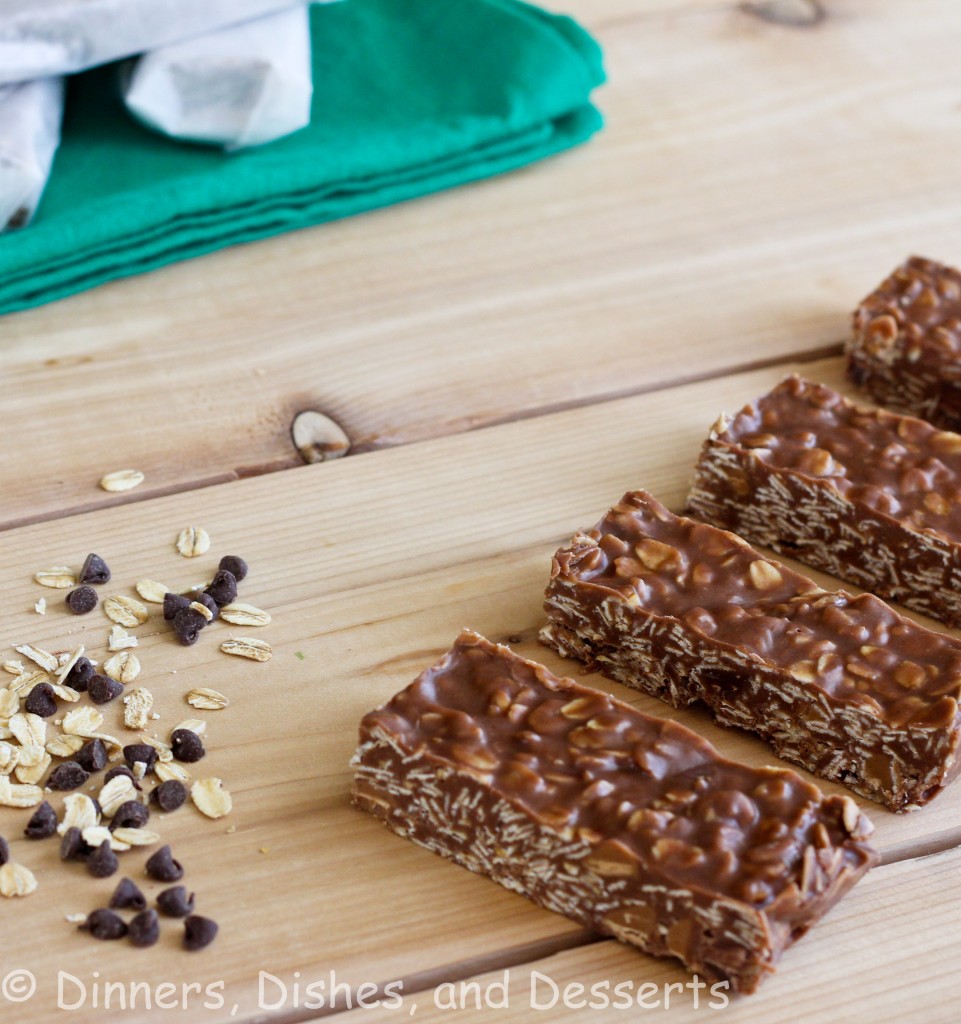 My 6 year old takes cold lunch almost every day to school.  I am always on the look out for healthier snacks and treats I can put in his lunch.  The kid would live on crackers for snacks if I would let him.  He is hit or miss with the store bought granola bars, so I have been on a mission to make a healthy granola bar at home that he will eat.  Well I have done it!  He has even asked that he have this for the dessert in his lunch!  If you follow me on facebook you may remember me mentioning these the other day.  They are super addicting, I was having a hard time staying away from them!  Kind of defeats the purpose of a healthier snack if you eat twice as much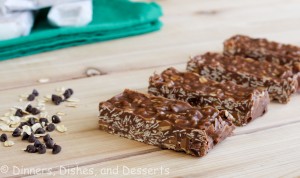 Tropical Traditions sent me a giant jar of coconut oil to try out.  That stuff is amazing!  I have used coconut oil in the past, and the smell is just wonderful.  You get a hint of coconut in what you are making, which is perfect this time of year when everyone is longing for warmer weather.  I decided to make granola bars with the coconut oil, instead of butter.  Best.  Decision.  Ever.  (OK, maybe not EVER, but you get the idea)  Seriously, pick up a jar today and make these!
Granola Bars
Quick an easy granola bars you can make at home. Way better than the store bought kind.
Ingredients
⅓ cup coconut oil
½ cup peanut butter
⅓ cup honey
1½ cup old-fashioned oats
⅓ cup semi-sweet chocolate chips
¼ cup peanut butter chocolate chips (or just plain chocolate chips)
Instructions
In a small sauce pan heat oil, peanut butter, and honey over a medium heat. Once melted and fully combined mix in the oats and semi-sweet chocolate chips. Stir until the chocolate chips are melted. Allow to cool for about 30 minutes. Stir in the rest of the chips, and spread into a lined 8x8 pan. Put in fridge until completely set. Cut into squares. Store in fridge.