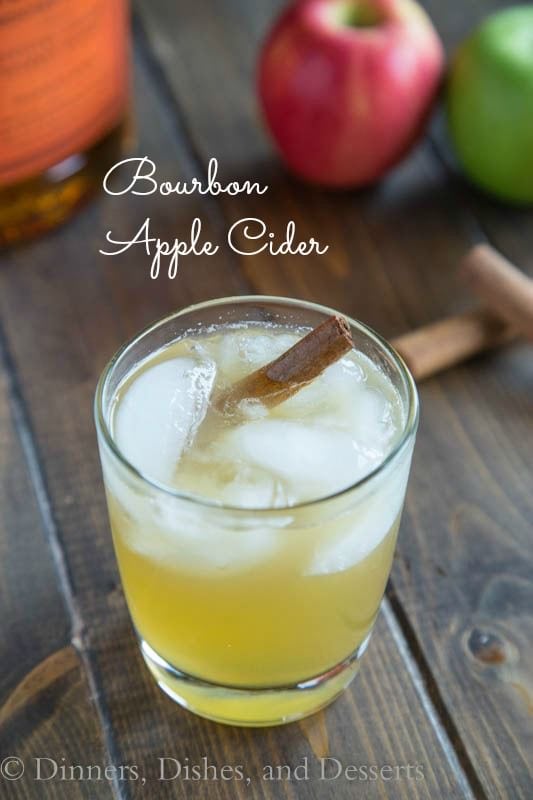 Thank goodness the weekend is here!  It is suppose to be a gorgeous weekend here in Colorado.  Hopefully we will make it up into the mountains tomorrow to see the Aspens.   They turn a gorgeous bight yellow in the fall, and the mountains are just covered in them.  We have plans with friends on Saturday night too, so it should be a fun weekend!  Especially if this Bourbon Apple Cider happens again.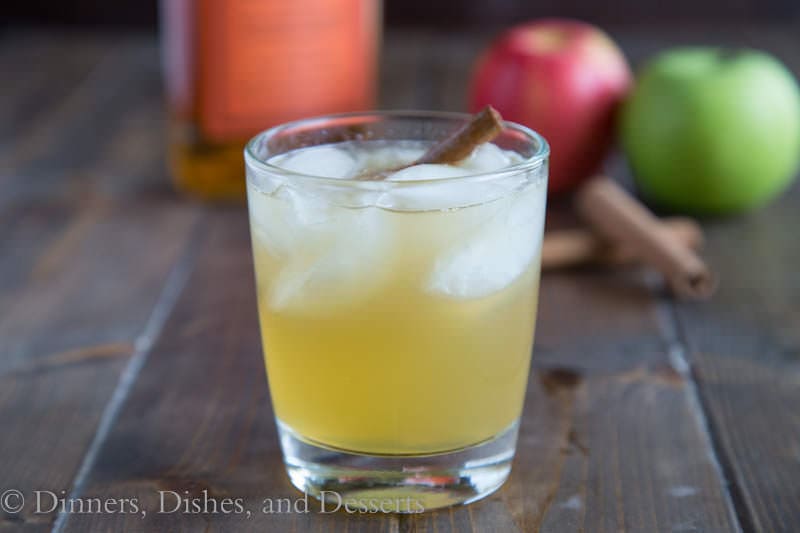 Today I am taking over for Kim over at Cravings of a Lunatic.  She is having a whole week dedicated to booze, so be sure to go back and see what you missed the rest of the week.  I have guest posted for Kim before.  Last time I made a Brown Butter Seafood Risotto.  Pure decadent comfort food, so you might what to check out that recipe while you are there as well!  I have actually had the pleasure of meeting Kim in person a few times, she is the sweetest, so I hope you will head over there and take a look around.
Apples are in full swing right now, and fresh apple cider can be found just about anywhere.  So take advantage and spice it up with a little bourbon.  Sure to "warm" you up on a cool fall day.  You could even do a hot version of this!  Make a giant batch of it, and keep it warm in the crock pot for a party.  I might have to host a Halloween party, just so I can do that!  I am a little new to bourbon, but I am kind of loving it.  I make this Bourbon Peach Limeade earlier this summer, and now I can't wait to play around with it more.
Go to Cravings of a Lunatic to get the recipe for Bourbon Apple Cider!
This post is linked to Tidy Mom