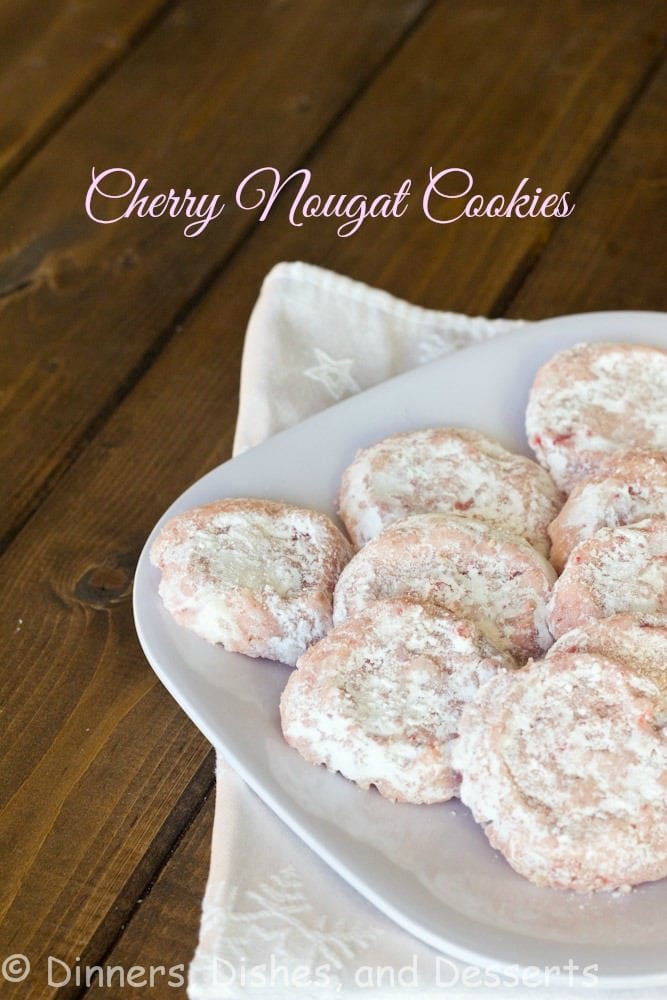 Time for another giveaway today! Have you entered to win my all time favorite spatula or a copy of The New Southwest? After you enter today's fun giveaway, make sure you go enter those two. Tis' the season for giving, next week is full of giveaways almost every day (plus lots of Christmas recipes). Have you started your holiday baking yet? Hopefully you have room for more treats, because I have lots of ideas for you over the next couple of weeks.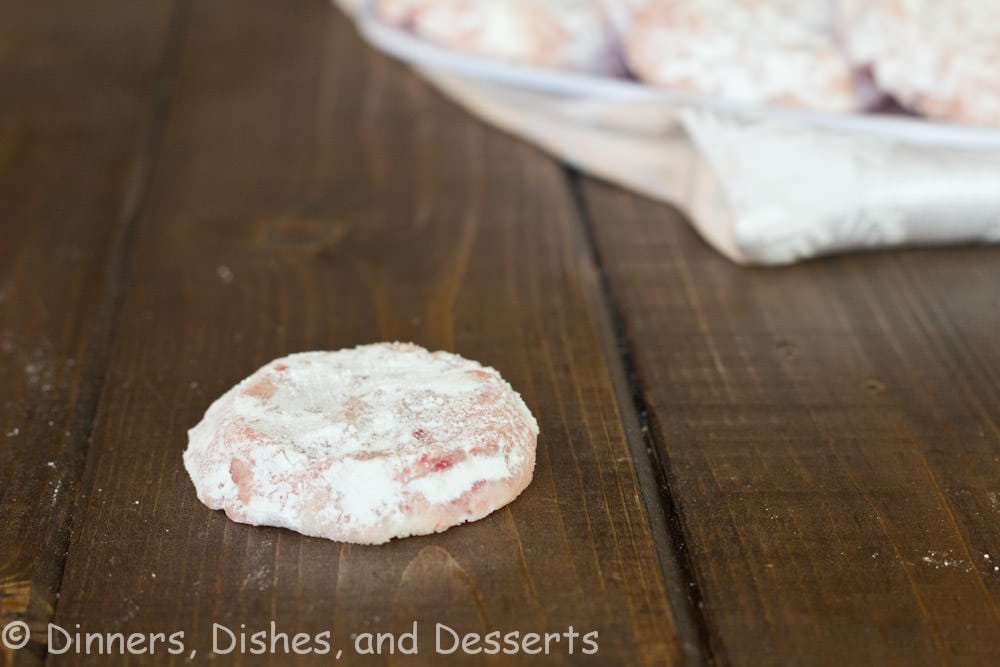 Cherry Nougat cookies were completely new to me until last year. My husband has always talked about a store bought cherry cookie his mom bought when he was little. He couldn't give me very much information on it, so it was going to be really hard to recreate it. After talking to his sister and his mom, I did some research and came up with this recipe. He says it isn't exactly like what he had as a kid, but it was still a big hit at our house. I have another bag of cherry chips I am going to play around some more to see what I can come up with, but in the mean time you don't want to miss these cookies.
I don't often get the pleasure of having my husband and 8 year old in the kitchen with me. If I am baking cookies, they both tend to hang around, and try to snag some dough. The day I made these the boys hung around like never before. Something about almond and cherry extract together made the house smell incredible. Word to the wise….make sure your mixer is on low when you add the powdered sugar. That may have led to a few laughs at my house.
Yield: 48
Cherry Nougat Cookies (12 Days of Christmas)
A homemade version of the old classic Archway Cherry Nougat Cookie
Ingredients
2 cups butter, , softened
1 cup powdered sugar
1/2 cup sugar
3/4 tsp salt
1 tsp almond extract
1 tsp vanilla extract
4 tsp cherry extract
Red/Pink food coloring, (optional)
4 cups flour
1 cup almonds, , pulsed very fine
1 (12 oz) package Cherry Chips
Additional powdered sugar for coating.
Instructions
Preheat oven to 325 degrees.
In a stand mixer combine butter, powdered sugar, sugar, salt, almond, vanilla and cherry extract. If you want pink cookies, add a few drops of extract at this time.
Slowly add the flour until fully incorporated.
Fold in finely chopped almonds and cherry chips.
Divide the dough into quarters. Roll each quarter into "ropes" about 1 inch thick. Slice cookies about 1/4 inch thick. Lay out a baking sheet. Bake for 12-15 minutes. You want to take them out before they start to brown.
Allow to cool completely. Once cool, roll cookies through powdered sugar.
Store in an air tight container