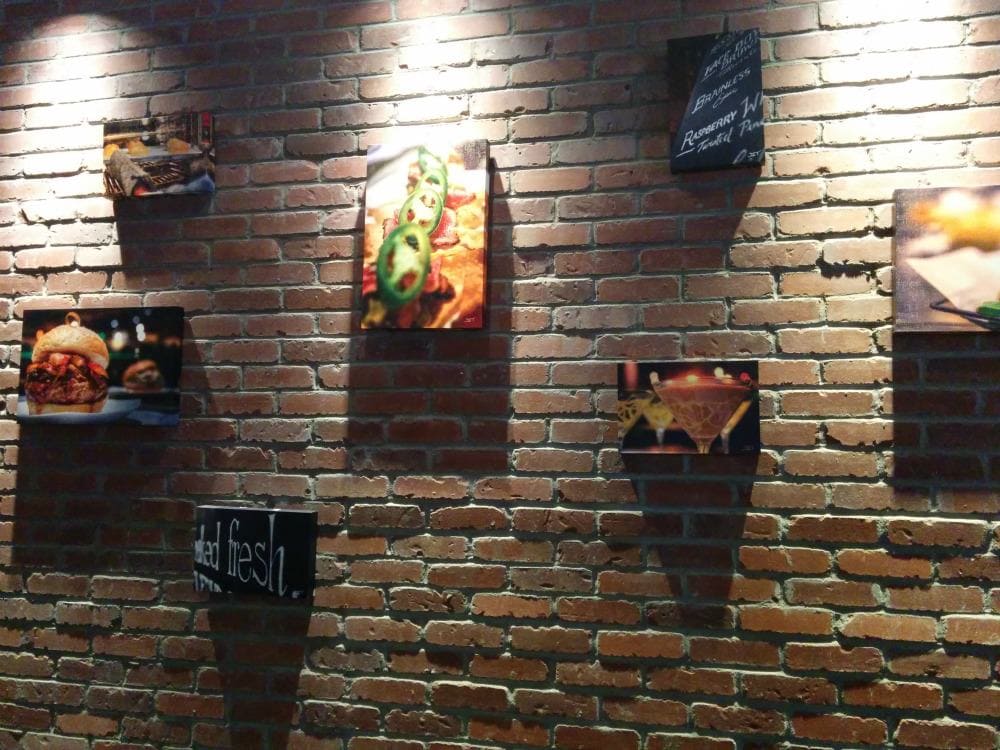 A couple weeks ago I had the opportunity to go to a new restaurant in Denver called 5280 Burger Bar. My husband is a big fan of burgers, so I was super excited to try it. My brother lives in Denver, so my 9 year old got to hang out with his aunt and uncle for the afternoon, while we enjoyed some delicious burgers!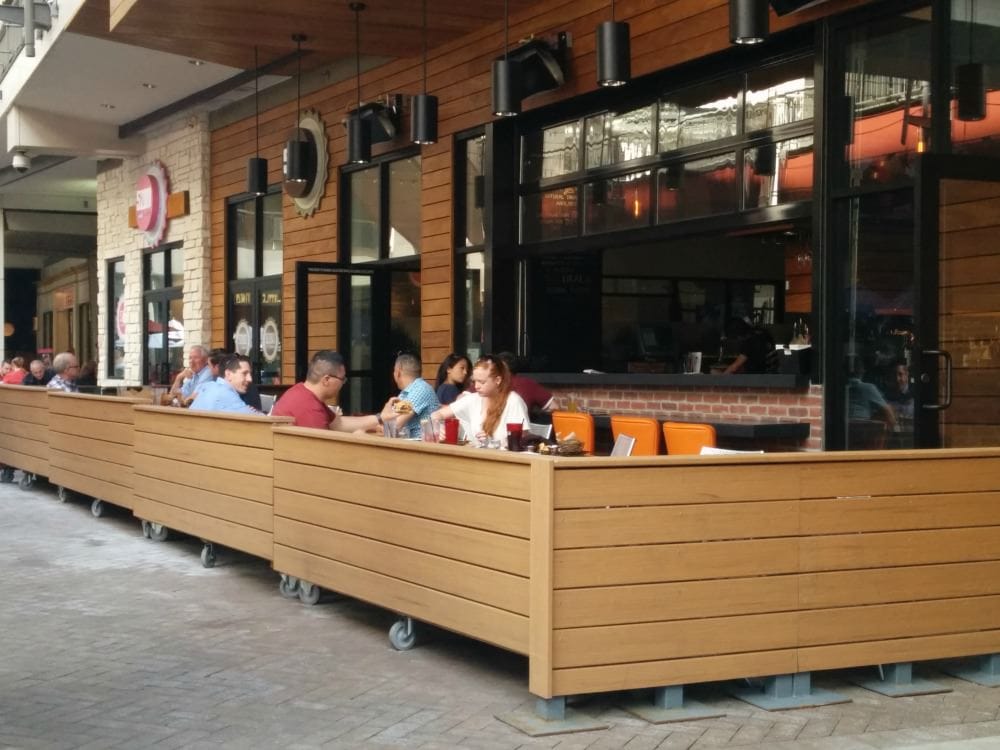 5280 Burger Bar makes all of their burgers from fresh, all-natural ingredients, that are local and never frozen. They have a pastry chef who comes in every morning to make all of their hamburger buns, giant (and I really mean giant) soft pretzels, and ice cream fresh each day. The Burger Bar even makes their own American cheese, ketchup, and other sauces too!
We were able to try a little bit of everything! The Giant Soft Preztel with Green Chili Queso Dip & Cheese Sauce, followed by the Green Chili Queso & Fries, Fried Pickles, and the 5280 Poppers. The poppers are filled with a homemade pimento cheese, wrapped in bacon and baked. I am not a big fan of jalapeno poppers, but I enjoyed these! The cheese was mild, creamy, and the crisp smokey bacon was the perfect contrast. All of the appetizers go perfectly with all of the hand craft Colorado beers they have on tap as well.
We stuck with sliders, so we could try a few different burgers. The Boss Hog was topped with barbeque pulled pork, cheddar cheese and bacon. This was by far both of our favorite, the pulled pork was so good! We also tried the Baja Colorado, The Ring of Fire, and the Boulder Canyon Burger. I did not try the Ring of Fire burger, because I can't handle that much hot stuff. My husband ate about half of it before he gave in.
5280 Burger Bar has 16 homemade ice creams available as well. I tried one of their shaketini's, and it was so good! I admit, I was a little leery of vodka with mint ice cream, but seriously I could drink this everyday. Plus aren't those little chocolate stars fun! My husband went with his favorite, the classic strawberry shake.
How cute is this little basket they serve the fries in? I wish I could have brought one home with me!
If you are in the Denver area, I definitely recommend you check out 5280 Burger Bar. The food is all fresh, homemade, and amazing. The atmosphere is fun and relaxing, with a great outdoor patio. They even have a quick service walk up counter for during the busy lunch hour during the week.
**I was not compensated for this post. The meal we enjoyed was provided. As always, all thought and opinions are 100% my own.