It has been a couple weeks since I shared anything about our trip to California. So today, why don't we get back to it, and talk about Disney Land. This really was the highlight of our trip. My 8 year old was in complete heaven for the entire 3 days we were there, and is asking pretty much daily, when we get to go back.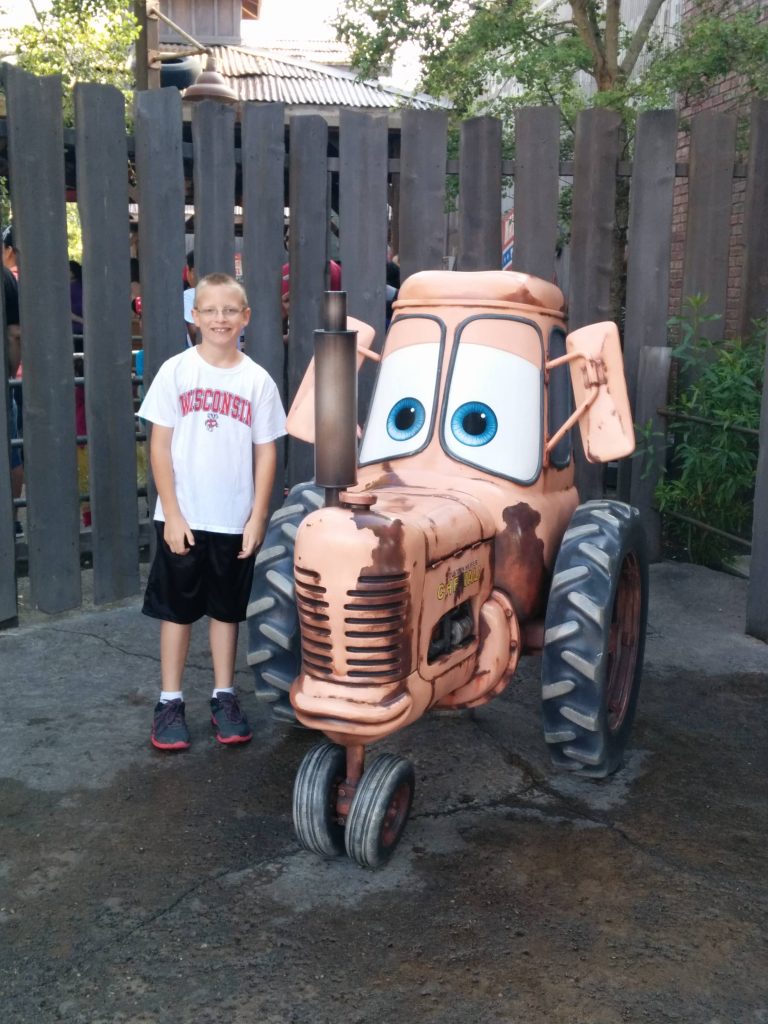 We planned our trip, so that we would be there during the week. Disney Land is quite the weekend destination for locals, so we wanted to avoid that as much as possible. My 8 year old was obsessed, and I mean over the top obsessed with the movie Cars from the age of 2-5. So it was on the top of our list to check out Cars Land. It was incredible, so much detail, and such an amazing place. Even though my son isn't into Cars anymore, it brought back all of his old memories, and he loved it. We got our fast passes as soon as the park opened, so we could ride the Radiator Springs Racers. The ride was a definite favorite of the trip. We took advantage of the single rider line, and rode it a few more times over the rest of the trip.
Much to my dismay, my 8 year old became a fan of roller coasters. I think, if he had his way, he would have rode Space Mountain at least 10 times. We found the Matterhorn also had a single rider line, so we got to ride that one many times! Unfortunately Big Thunder Mountain kept breaking down while we were there, so I think we only rode it once.
Over the course of 3 days, we got to see everything we wanted to, and ride things multiple times. It is such a different experience than Disney World in Florida. Having the 2 parks right next to each other, means you can actually hop back and forth easily. We used a wait time app, so if one park was really busy and the other wasn't, we would switch parks. It worked out really well to maximize what we wanted to see and do.
The last night there, we stayed late to see the fireworks. We went back to the condo we were renting in the afternoon, so we could rest (read, make 8 year old take a nap). This way we could stay until 10 or 11 pm, and not have my kid being one them throwing a fit, because they are so tired. As with everything else, Disney puts on a great show. The fireworks were set to music, and the fireworks display matched the songs. If you are there at night, it is definitely worth checking out.
Disney really is for everyone. My husband and I never get tired of it. Walking through the gates really does take you back to being a kid. I am so happy that we got to share this with our 8 year old, and he loved it so much.
** I was not compensated in any way for this post. We bought our own tickets to the park. We just loved our trip, and I wanted to share.