Thank you so much to all of you who have completed the survey yesterday.  If you didn't get a chance, please go to Thursday Things to take it.  It will take 2 minutes, and you get to tell me more about what you like and want to see here!
So a green smoothie.  Never in a million years did I think I would be posting about one.  I saw them on other blogs, and other recipe sites, and thought not a chance!  They all said you couldn't taste the spinach, but I didn't believe it.  Well, as the ultimate skeptic, I am here to tell you that you can't taste the spinach!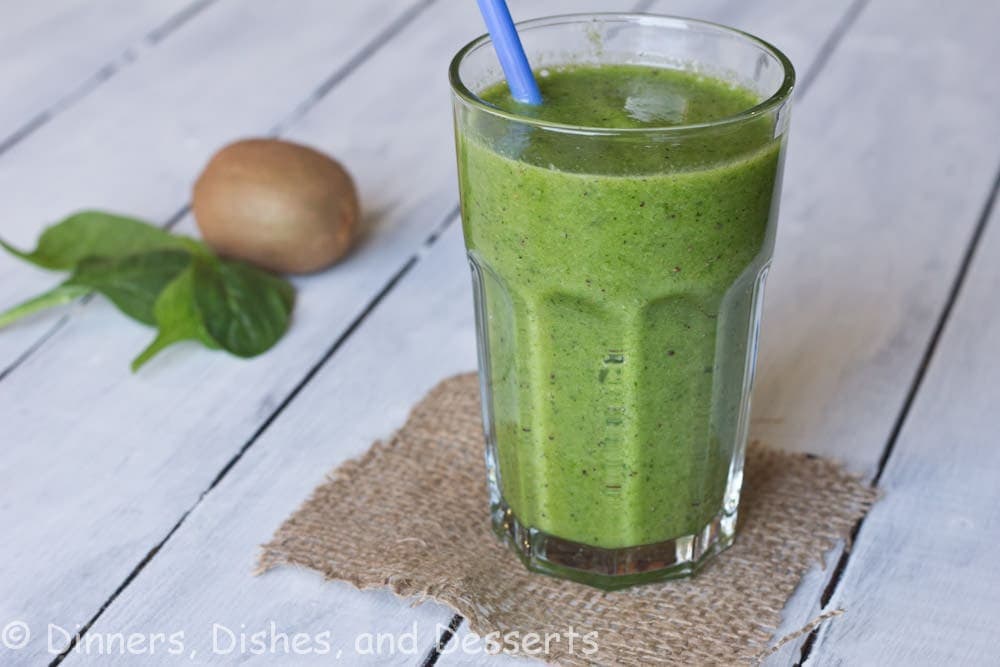 This particular smoothie uses kiwi and bananas for the fruit.  You have to trust me when I say this tastes exactly like a kiwi.  You can't even taste the banana in there, it is 100% kiwi.  A friend shared a recipe for a kiwi and spinach smoothie from her Ninja blender book.  I put my own twist on it, to see if I could make it a little healthier, and here is what I came up with.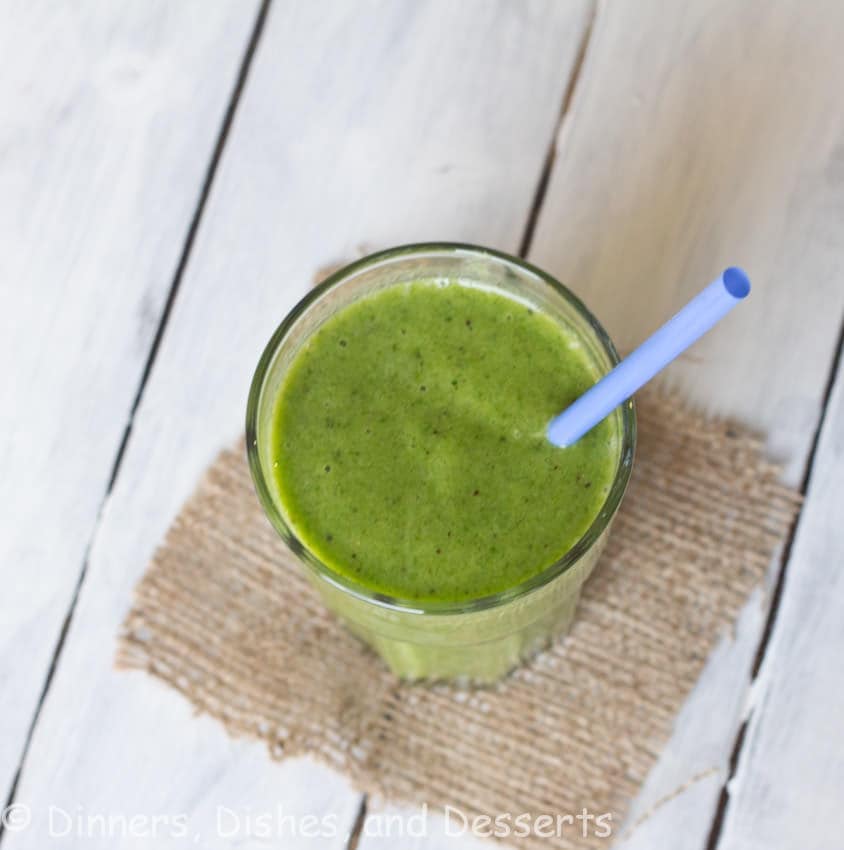 I have to tell you, that my 7 year old can not stand spinach, or any vegetable really.  But he actually begs me to put spinach in his smoothies.  I will be sharing his all time favorite one next week.  It is a great way to get more fruits and veggies into you and your kids!  Someone gave me the idea of putting the smoothie in a fun colored cup, and then your kids won't even know it is green.

A healthy green smoothie for breakfast. I PROMISE you will never know there is spinach in there!
Ingredients
2

kiwi

, peeled and halved

1/2

banana

, peeled

1

cup

baby spinach

1/2

cup

vanilla yogurt

(any kind is fine)

2

Tbls

ground flax seed

(optional)

1/2

cup

apple juice

10-12

ice cubes
Instructions
Place all the ingredients into a blender.

Blend until smooth
Recipe Notes
Greek Yogurt will give you more protein than regular yogurt