Caramel Apple Sangria
Caramel Apple Sangria – enjoy an easy sangria recipe that is perfect for fall.  Apple cider and caramel vodka make for a fun and fruity cocktail!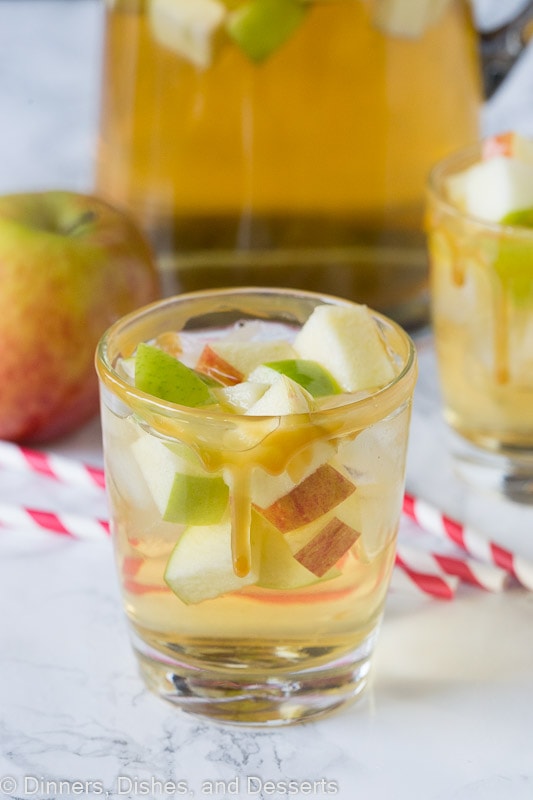 Fall is in the air. Everyone on Facebook are sharing pictures of trips to the apple orchards where they are picking apples, getting fresh apple cider and of course cider donuts.  I have to say that is one thing I miss from living in the Mid West.  Here in Colorado apples don't grow nearly as well.
I grew up with my grandma making Apple Bars all fall long, and still look forward to it as soon as there is a slight chill in the air. So today I am coming up with a fun caramel apple sangria cocktail that we can enjoy during fall get togethers. I mean this red wine easy sangria is the fun summer version, and who doesn't want sangria all year round?
Click HERE to get the full printable recipe for this Caramel Apple Sangria
Caramel and apple are totally meant for each other. These Caramel Apple Pie Bars are pretty much one of the best things that features this combo. So why not a drink?  This fall sangria recipe is super easy to make and gets the caramel flavor form a caramel vodka. You can find the vodka at pretty much any liquor store.
I tend to like my cocktails on the sweet side, so I have a simple syrup that I like to add to each glass to taste.  Plus I rimmed the glasses with caramel to make them festive, and you know what flavor you are going to get.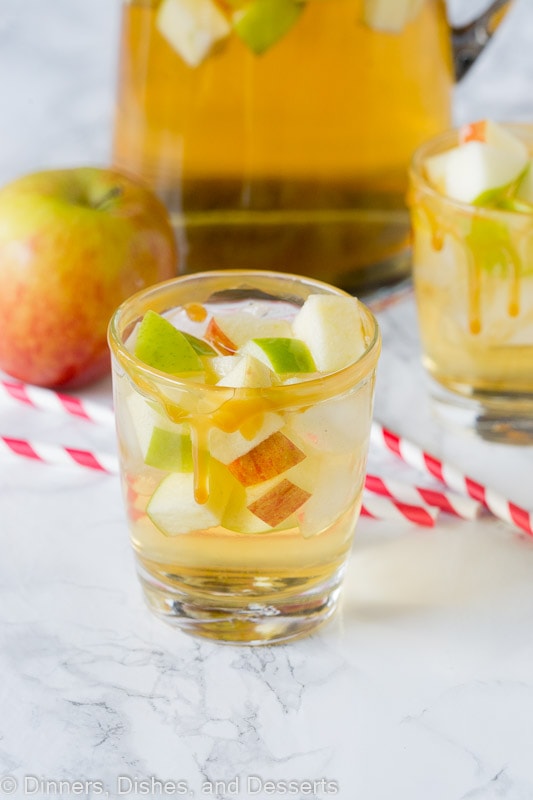 To rim the glasses I poured a little bit of caramel onto a small plate. Then I just put the rim of the glasses in the caramel to coat. You don't want to put too much caramel on them, because it will drizzle down the side and make a mess.
So stock up on some apples and apple cider so you can make this caramel apple sangria for your next get together!
I am sharing this recipe over at Imperial Sugar today. Click on Caramel Apple Sangria to get the full recipe.
**I have an ongoing relationship with Imperial Sugar for recipe development. I was compensated for my time to create this recipe.  All thoughts and opinions are 100% my own.