12 Green Olive Recipes – 12 recipes that are a must make for any olive fans in your life!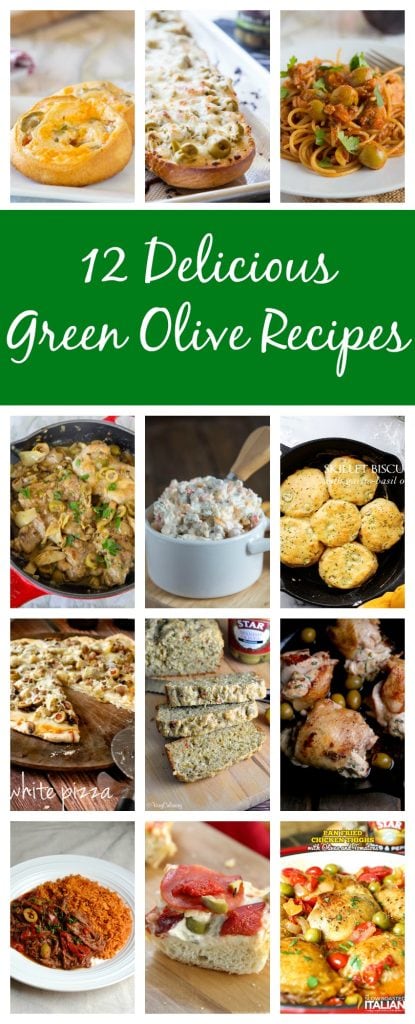 I am excited to bring you this round up today.  I haven't always been a fan of green olives, but lately I am kind of loving them.  I grew up eating black olives, and was obsessed with them.  Thankfully, I have passed that love onto my son.  But over the past few years I have been expanding into green olives, and finding all sorts of delicious ways to eat them.  So not only am I giving you 12 great recipes today, I am working with STAR Fine Foods to bring you an awesome giveaway!
So what is your favorite way to eat green olives?  Cocktails, just snacking, or something creative?  Well here you have 12 unique and delicious green olive recipes to handle all of your cravings.  Everything from  dip, to pizza, to bread, to pasta…you are sure to find something to love!
Lemon Chicken Skillet with Artichokes and Olives – a complete chicken dinner in one pan.  Chicken thighs in a lemony sauce with artichokes and green olives.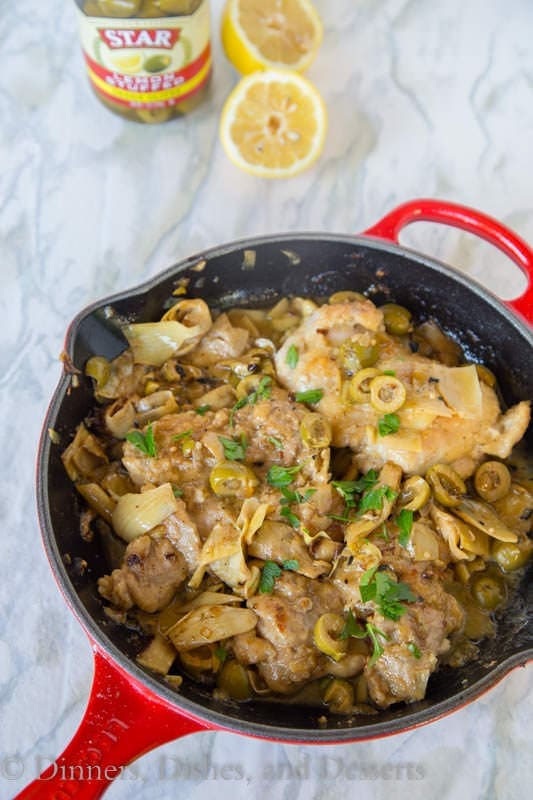 Spanish Spaghetti with Olives – Spanish twist on your classic spaghetti with meat sauce!  A quick and easy dinner the whole family will love!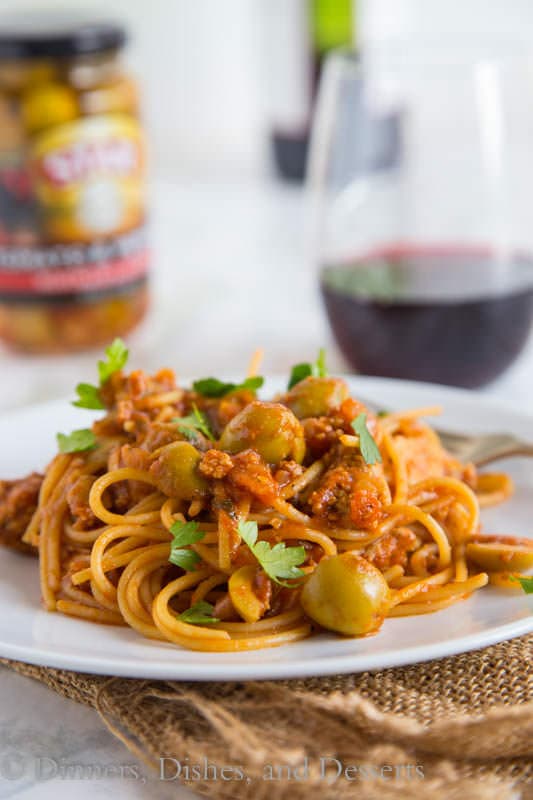 Cheesy Green Olive Pinwheels – A super easy appetizer that will work for any get together.  A creamy cheese filling, rolled in crescent dough and baked!  Great to make ahead and have ready!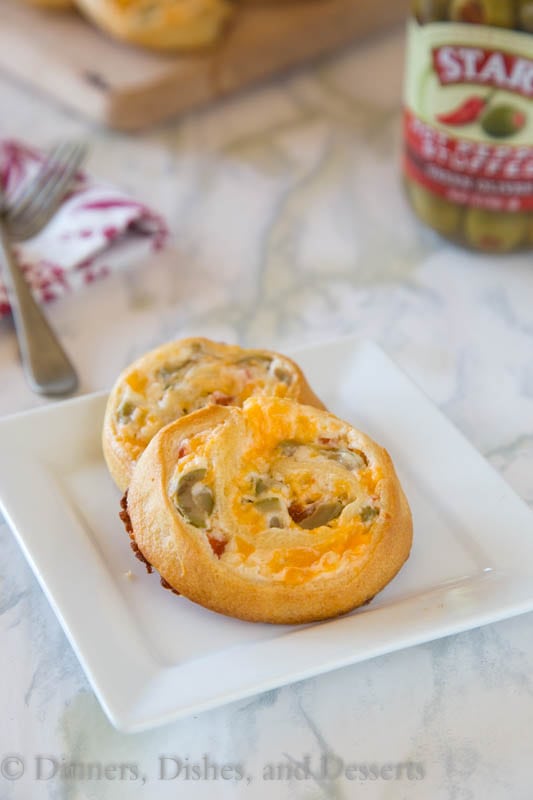 Cheddar Green Olive Dip – A creamy, cheesy, salty green olive, dip that is great warm or cold.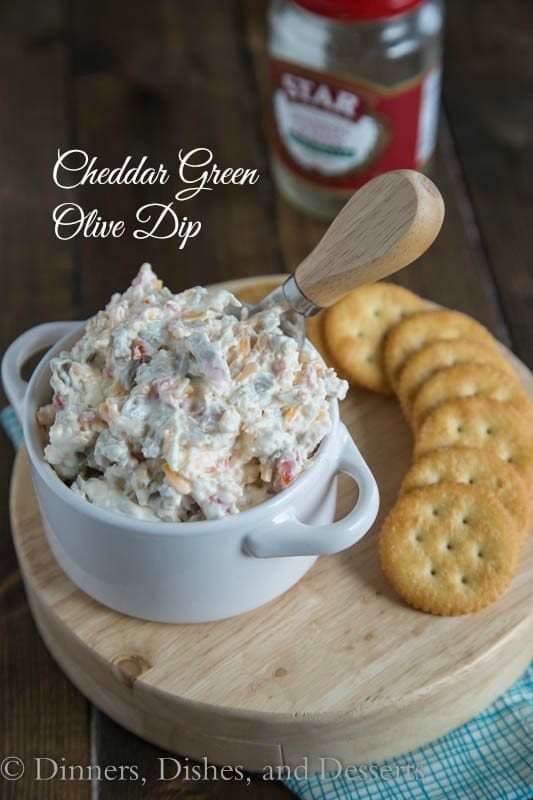 Garlic Olive Cheese Bread – take your garlic bread and turn it up a notch!  Top it with Garlic & Basil flavored olives and lots of cheese!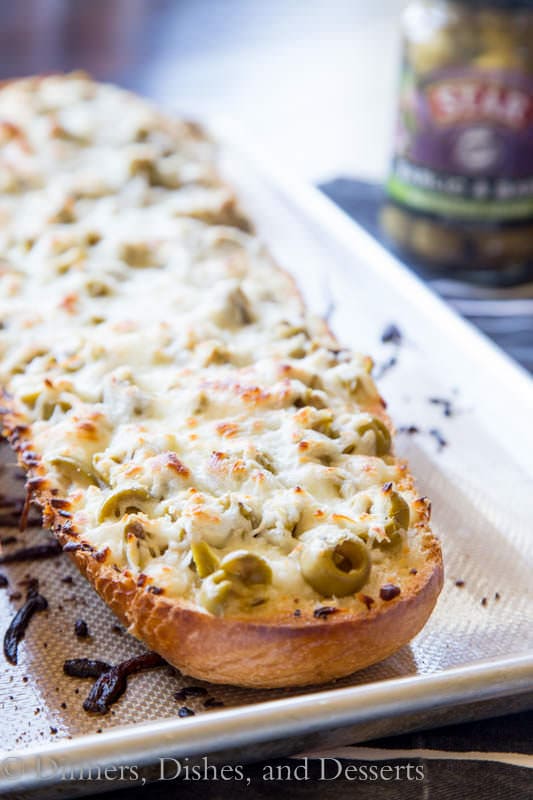 Olive Quick Bread – This savory olive quick bread is perfectly delicious on its own or great served with a salad!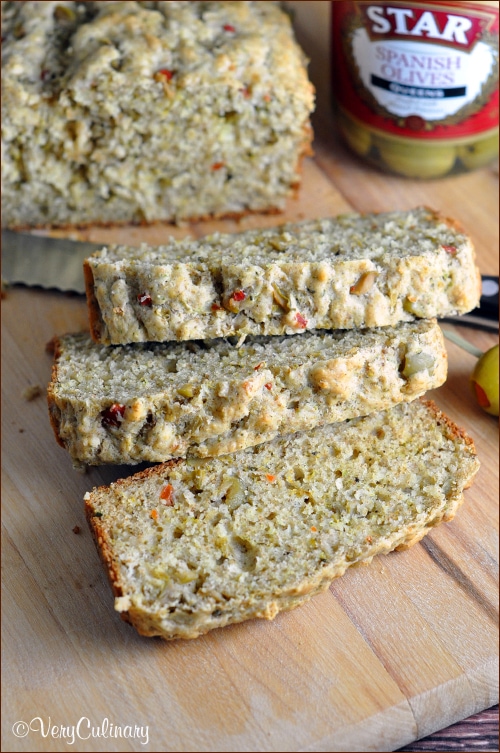 Skillet Biscuits with Garlic Basil Olives – Light, fluffy, very easy to make Biscuits baked in a skillet and stuffed with delicious garlic-basil olives! 25 minutes from start to finish!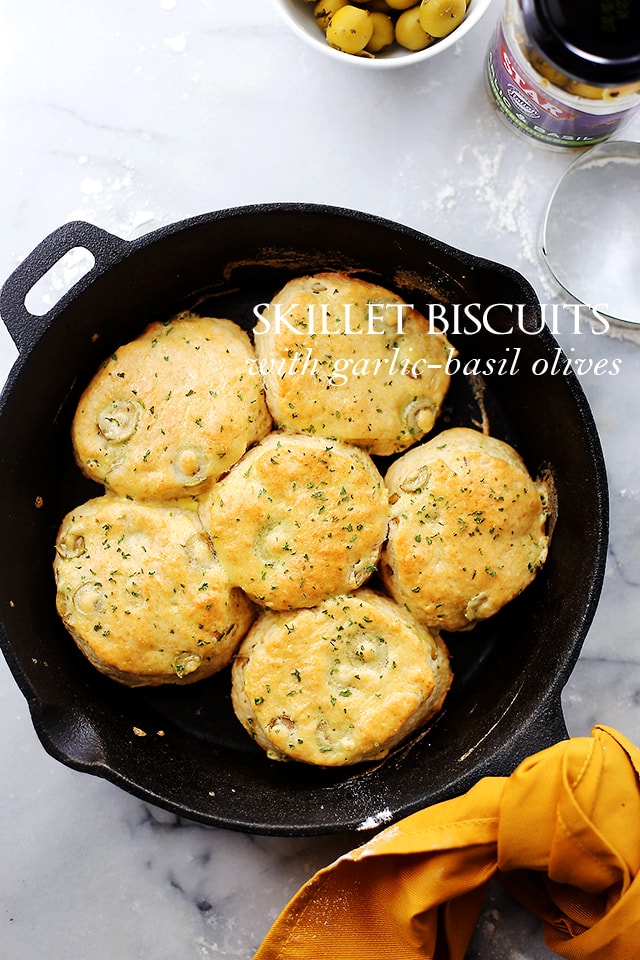 Olive and Pepper French Bread Pizza – an easy pizza bite packed with tons of flavor!  Great for game day get togethers!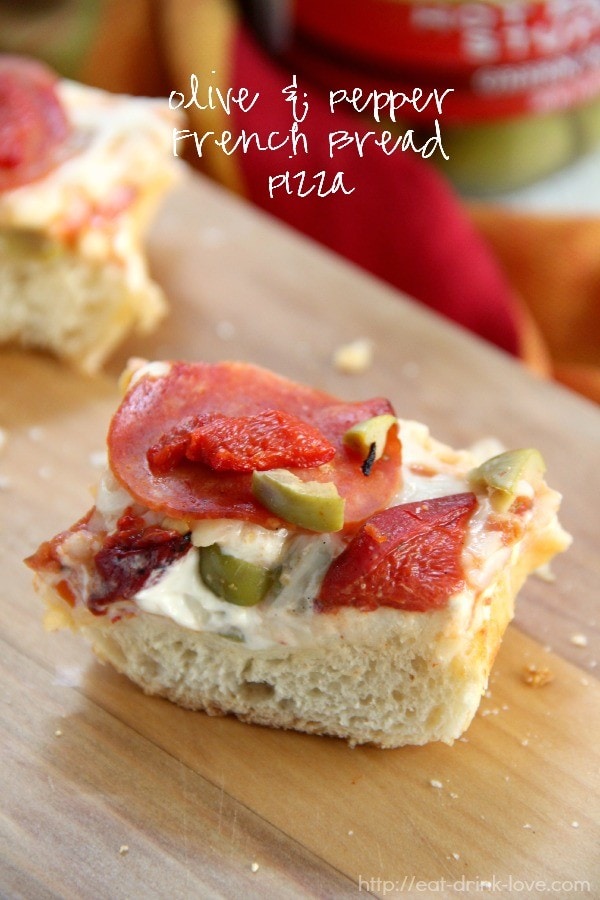 Pan Fried Chicken Thighs with Olives and Tomatoes – perfectly cooked tender and juicy chicken thighs with golden brown crispy skin, finished in a mind blowing fresh tomato-wine sauce with marinated olives. It is a simple recipe sure to be on your menu again and again.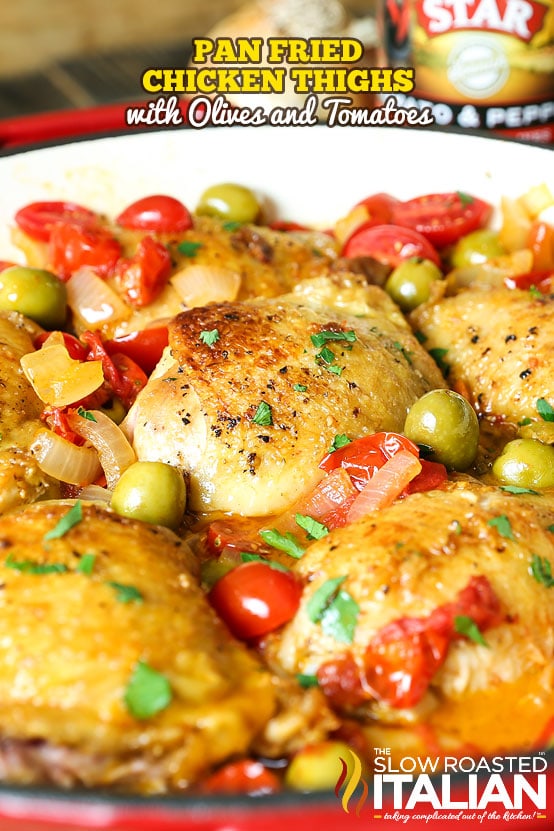 White Pizza – crispy pizza with white sauce and topped with your favorite toppings…sausage and green olives!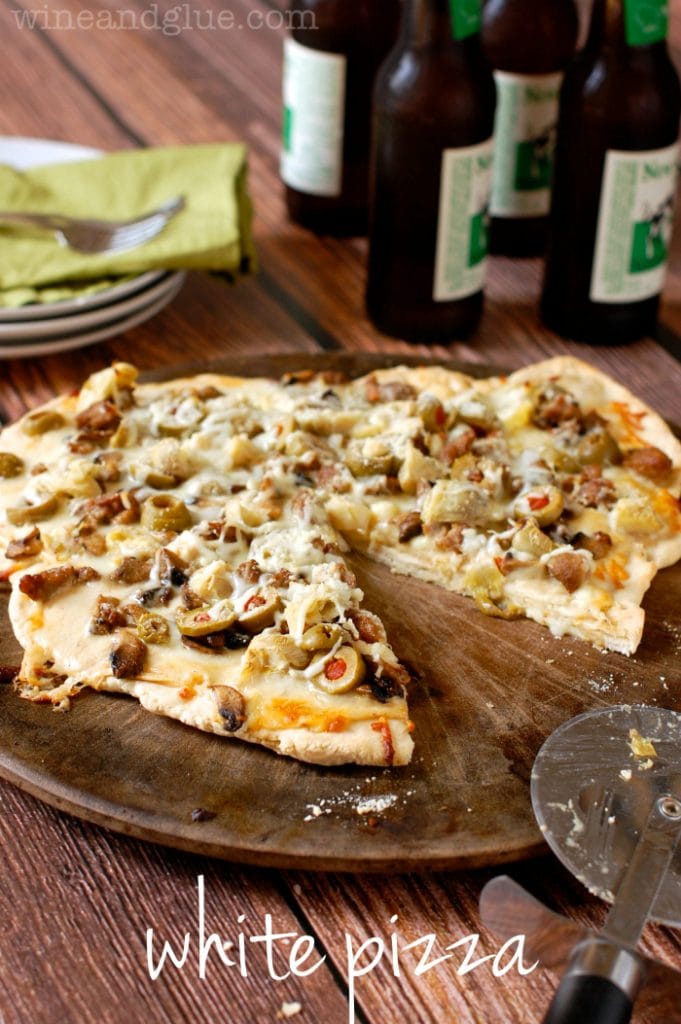 Easy Cuban-Style Ropa Vieja –  slow-cooked shredded flank steak stewed in a savory broth of tomatos, peppers, olives, herbs, and spices.
Hot Pepper Olive Stuffed Chicken Thighs – Chicken thighs stuffed with creamy, cheesey, olive mixture and then baked to perfection!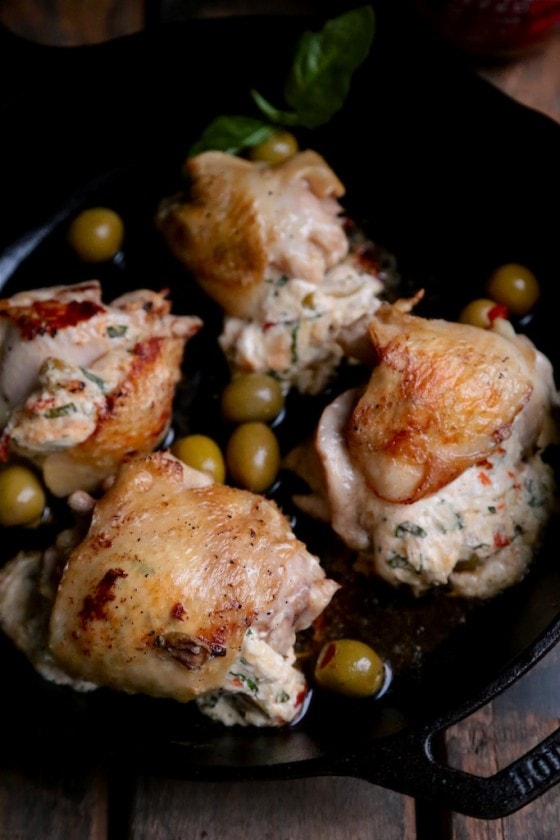 So there you have 12 great green olive recipes for any olive lover in your life.  Now time for the great giveaway!!!  Go to www.starfinefoods.com/howyouolive for all the details!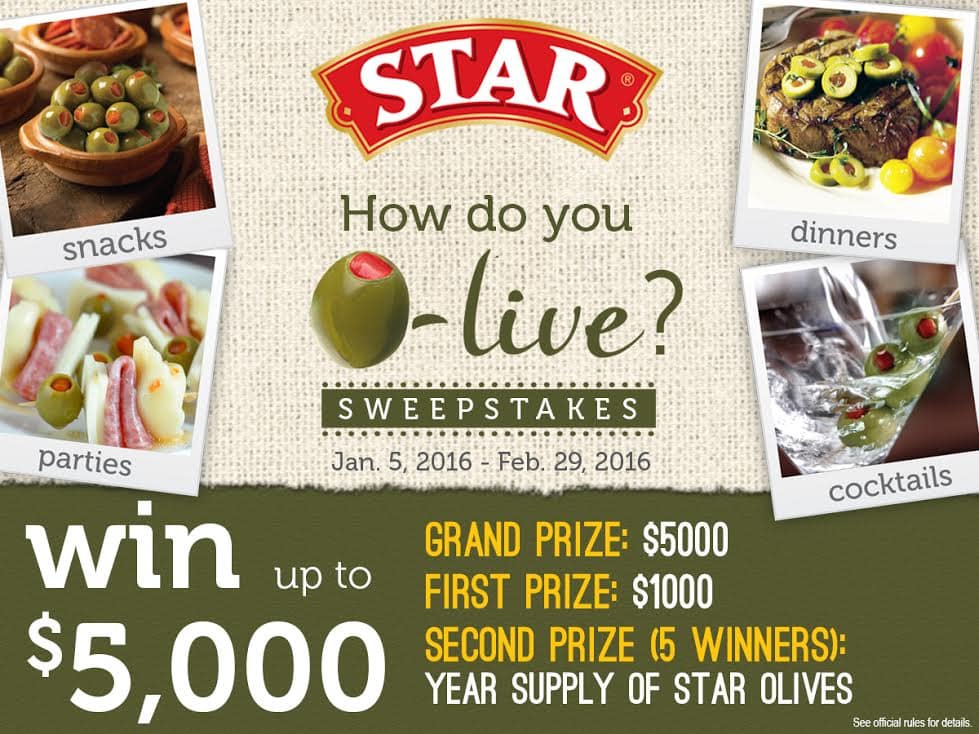 **This post is sponsored by STAR Fine Foods.  I have an ongoing relationship with STAR for recipe development.  All thoughts and opinions are 100% my own.