Cheddar Green Olive Dip – A creamy, cheesy, salty green olive, dip that is great warm or cold.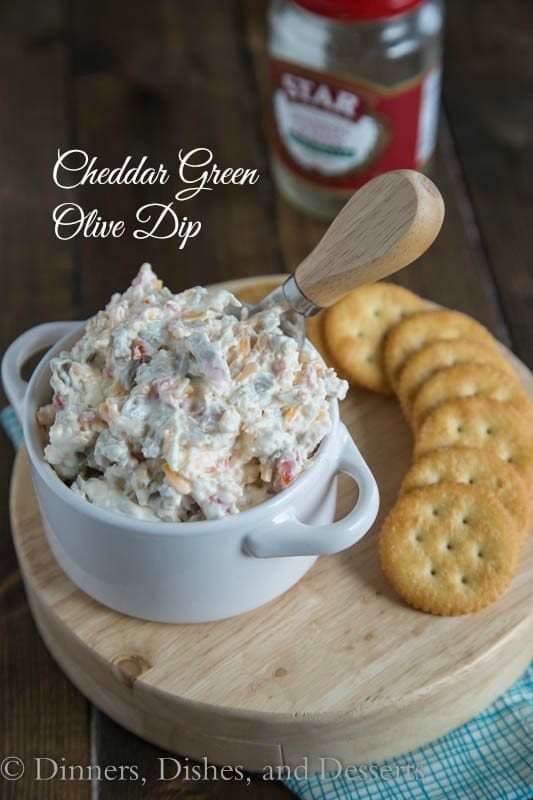 This weekend we are celebrating our last Christmas.  My parents got here the other day, and we are joining my brother up in the mountains to celebrate our family Christmas.  This has been the longest, most drawn out holiday season ever!  It started when we had Christmas with my husband's family over Thanksgiving.
I am really looking forward to a weekend relaxing and enjoying time with my family.  Hopefully the weather will be nice, and we can enjoy some time outside.  We have yet to go snowshoeing this season, so this weekend might be our first time!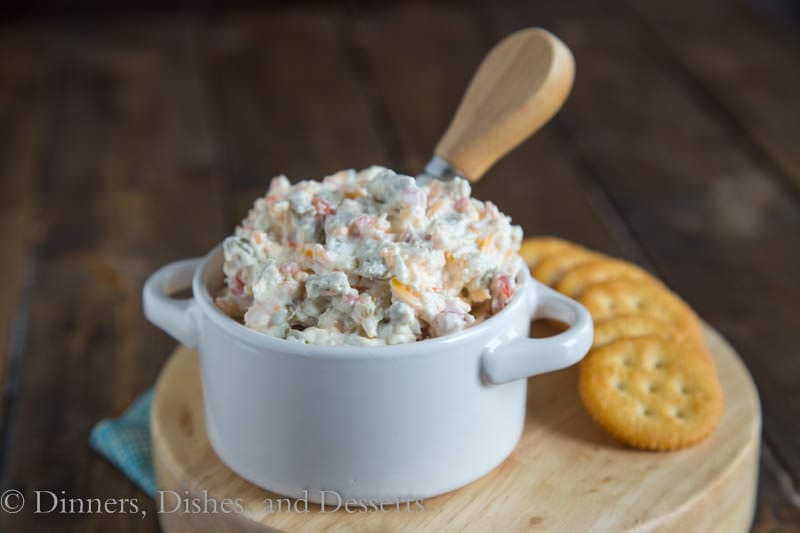 Does anyone else have something against the Super Bowl coming just a few weeks after you have started your New Year's resolutions?  How is that fair?  You are doing great, have been avoiding junk for a month, and then comes a major food event.
Well, not all of the snacks at a party have to be bad for you.  This Cheddar Green Olive Dip is full of tons of flavor from all of the green olives.  If you like green olives at all, you are going to love this dip!  Plus, I used light cream cheese and mayo, so it is at least a little better for you. And Parmesan Roasted Chickpeas are the salty cripsy snack you need too!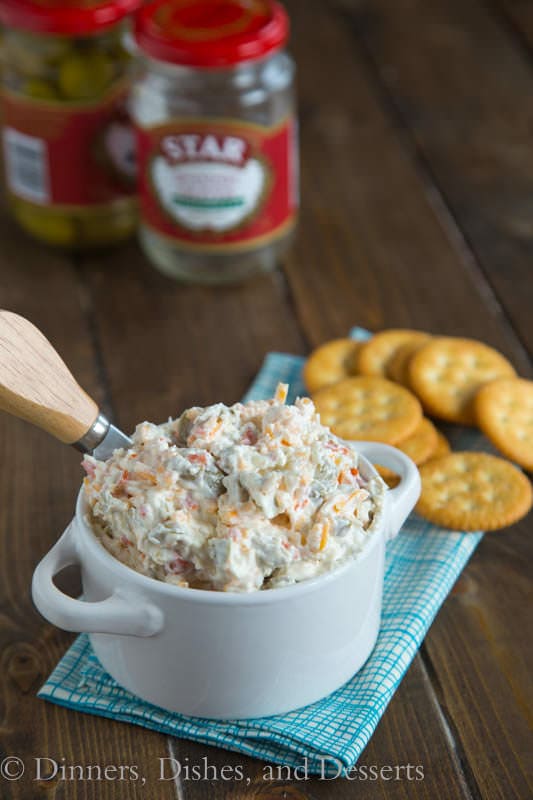 STAR Fine Foods is having a fun recipe contest right now, called How Do You O-Live?  Come up with your own olive recipe to share with them and you can win $5,000!  You have until March 1st to enter, so whip up your own Super Bowl (or any theme you want) recipe using green olives, and see if you can win.  But make sure you try this Cheddar Green Olive Dip, because you will be in heaven.  I shared this recipe with a friend, and she has made it multiple times since!
Want a healthy dipper for this cheddar green olive dip?  These Fat Free Potato Chips would be great!
Cheddar Green Olive Dip
Cheddar Green Olive Dip - A creamy, cheesy, salty green olive, dip that is great warm or cold.
Ingredients
1

(8 oz) block of cream cheese, softened (1/3 less fat is fine)

1/2

cup

mayo

(I used light)

1 1/2

cups

cheddar cheese

, shredded

1

clove

garlic

, grated

1

(7oz) jar STAR Pimiento Stuffed Manzanilla Spanish Olives, drained and coarsely chopped
Instructions
In a large bowl combine all of the ingredients. Mix until everything is evenly distributed. Pour into an air tight container. Let set for at least 3 hours before serving.

Serve with crackers either hot or cold.