Easy Coconut Chicken Curry – a quick and easy chicken curry with coconut milk for creamy and delicious dinner.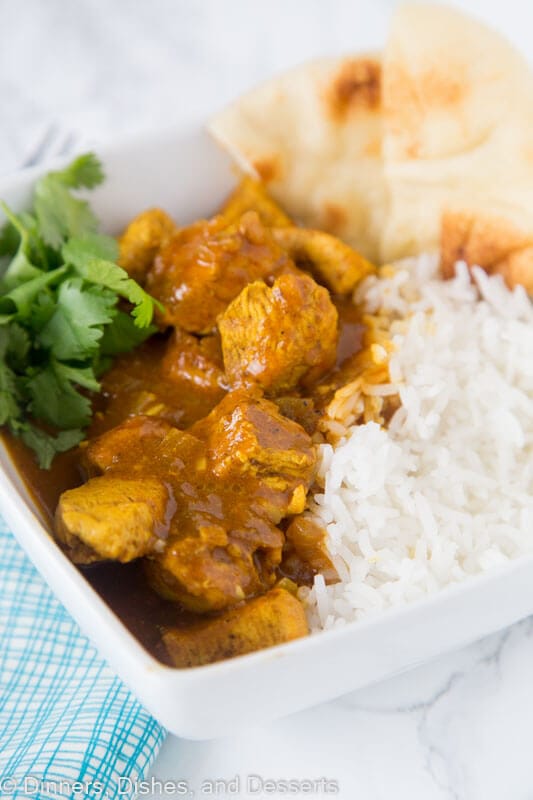 We love Indian and Thai food at our house. Anything that has curry in the name gets our attention. Including my son, he is a huge fan and has been since he was little. Now that he is getting older he even likes more heat in his food.
So often curries take a really long time to make, and to get all the flavors to come together. This Slow Cooker Tikka Masala is nice, because it just sits in the crock pot all day. But sometimes I want all the deliciousness that comes with a coconut chicken curry without the wait.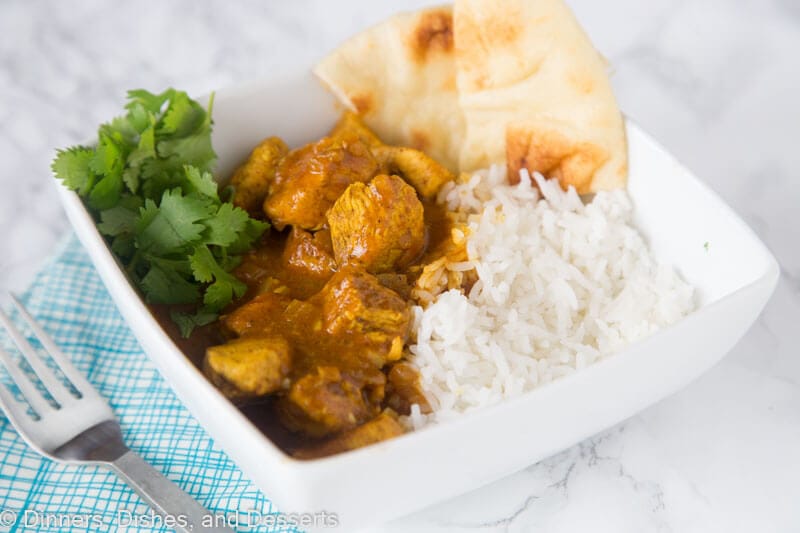 Coconut milk is not my husband's favorite. He will eat it, but if he had a choice he would pick something else. So when I had a friend over for lunch the other day, I knew exactly what I was going to make. Her husband seems to have the same tastes as mine, so we like to get together and make things they won't eat.  Like Creamy Chicken Stroganoff, since they don't like mushrooms.
Easy coconut chicken curry comes together in under 30 minutes. Curry powder and garam masala give the chicken lots of flavor. And the coconut milk and tomato sauce blend with it all and make such a great sauce.
We always serve our curries over rice, and extra rice at that. All that sauce needs to get eaten, and rice is a great way to go. You could also go with naan bread to soak up all that great sauce. Or grab a spoon, just make sure you don't let any of the sauce go to waste.
If you are a fan of curry at all, give this easy coconut chicken curry a try. There isn't a lot of spice (you can definitely add some), and it is great for any night of the week.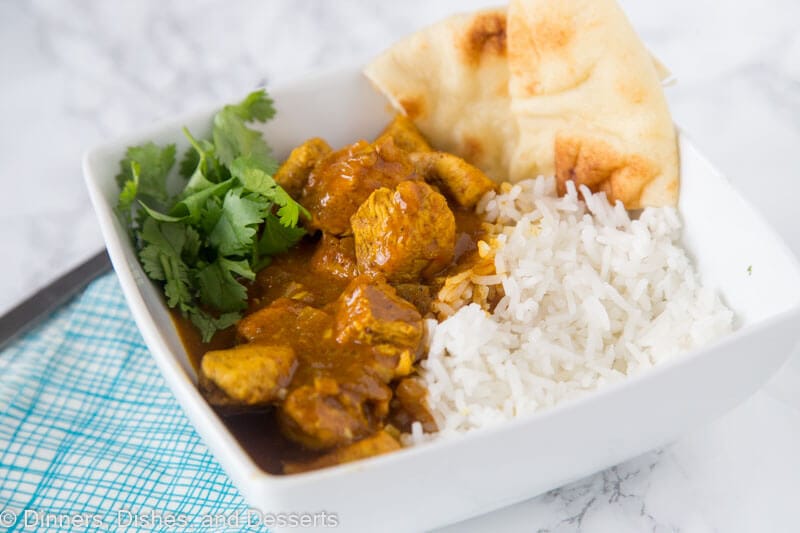 I am sharing this Easy Coconut Chicken Curry recipe over at Food Fanatic. Be sure to check out all the other Easy Dinner Recipes I have done.
Want more Curry Recipes?
Chickpea Curry in the Slow Cooker by A Spicy Perspective
Slow Cooker Beef Curry by Your Homebased Mom
Thai Green Curry Chicken
Coconut Curry Meatballs
Coconut Curry Shrimp