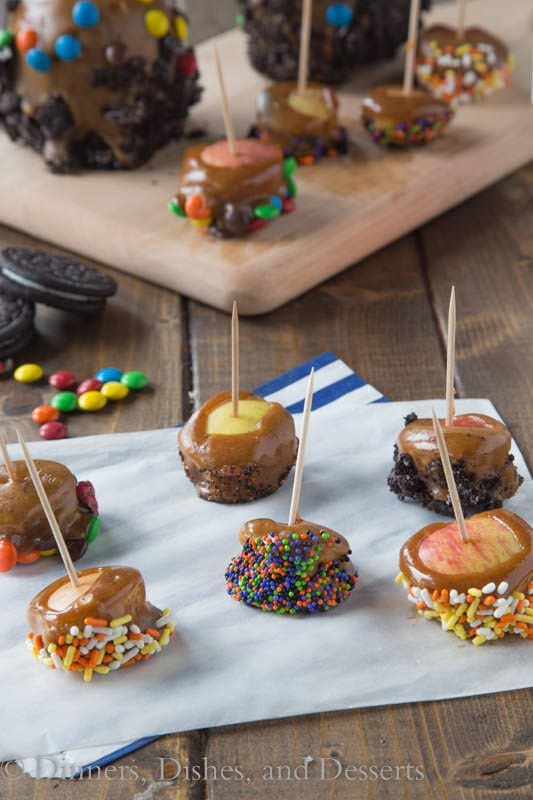 I am so excited that fall is finally here.  At least, I hope it is going to stick around.  We have had a very hot September, but this week things have cooled down and we are in the 70's all week.  I am wearing jeans, because I can!  I feel soup weather, fresh bread, and sweaters are just around the corner.  I love fall, I just wish it stuck around longer before winter came.  The nice thing about living in Colorado as opposed to the Mid West, is it does stick around just a little bit longer.  Halloween is usually not crazy cold here, like I remember it being some years when I was a kid.  But all too soon there will be that dreaded white stuff on the ground, and we will all be complaining again.
Click HERE to get the full recipe.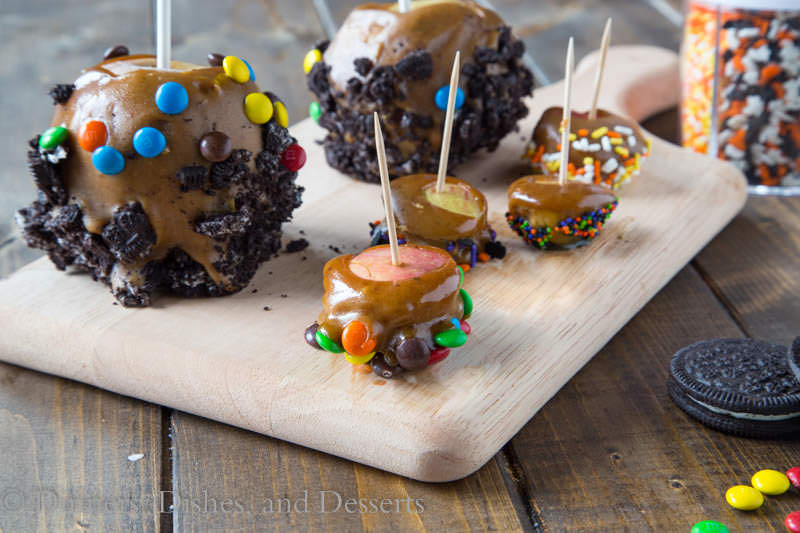 We live close to Rocky Mountain National Park, and often go up there to go hiking.  Estes Park is the town right outside of the park, and it is your typical tourist town.  There are close to 5 different fudge shops, a few salt water taffy places, all the t-shirts and hats you could want, and of course lots of ice cream.   Inside many of the ice cream shops they also have cookies and GIANT  caramel apples.  They are coated in caramel and then decorated in every combination of candy and toppings that you can imagine.  They are exceedingly expensive, so we have never purchased them.  Plus, they are so big I do not know what we would do with it.  You couldn't eat it one sitting, we would never all agree on which flavor to buy, and how do you keep the leftovers when you are walking around town?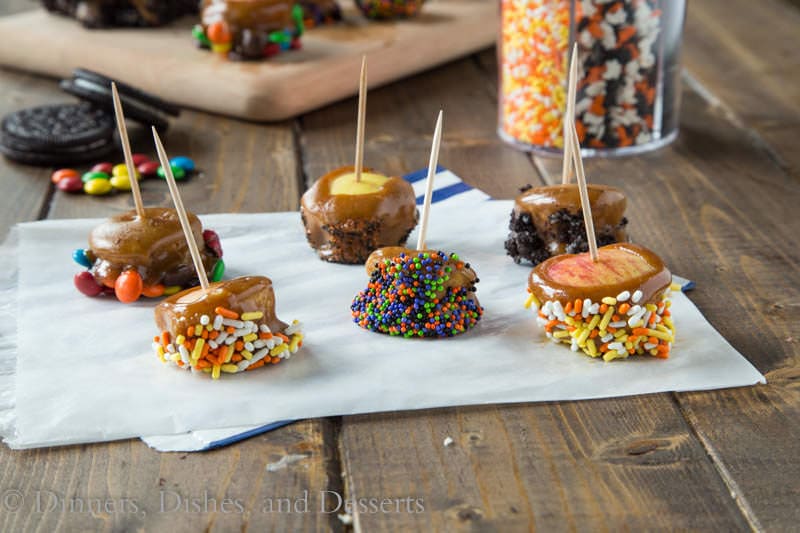 So, I made my own mini caramel apples at home!  I make homemade caramels every year at Christmas time, so I decided to modify that recipe a little bit, for mini caramel apples.  My 9 year old had so much fun helping with these.  We got fall sprinkles, chocolate candies, crushed up some Oreo's, and set everything out in a line so we could just dip and have fun.  You could use nuts, peanut butter candies, or just about anything you can think of.  Just have fun!!  These would be great to have for a Halloween party.  Just let the kids get creative and have fun.
I developed this recipe for Imperial Sugar.   Click on Mini Caramel Apples to get the full recipe
**I have an ongoing relationship with Imperial Sugar for recipe development.   All of the thoughts and opinions are 100% my own.  Thank you for helping to support the brands that I really love!