Weekly Meal Plan Week 7 – 10 top bloggers bringing you 6 dinner recipes, 2 side dishes and 2 desserts to make a quick, easy, and delicious week!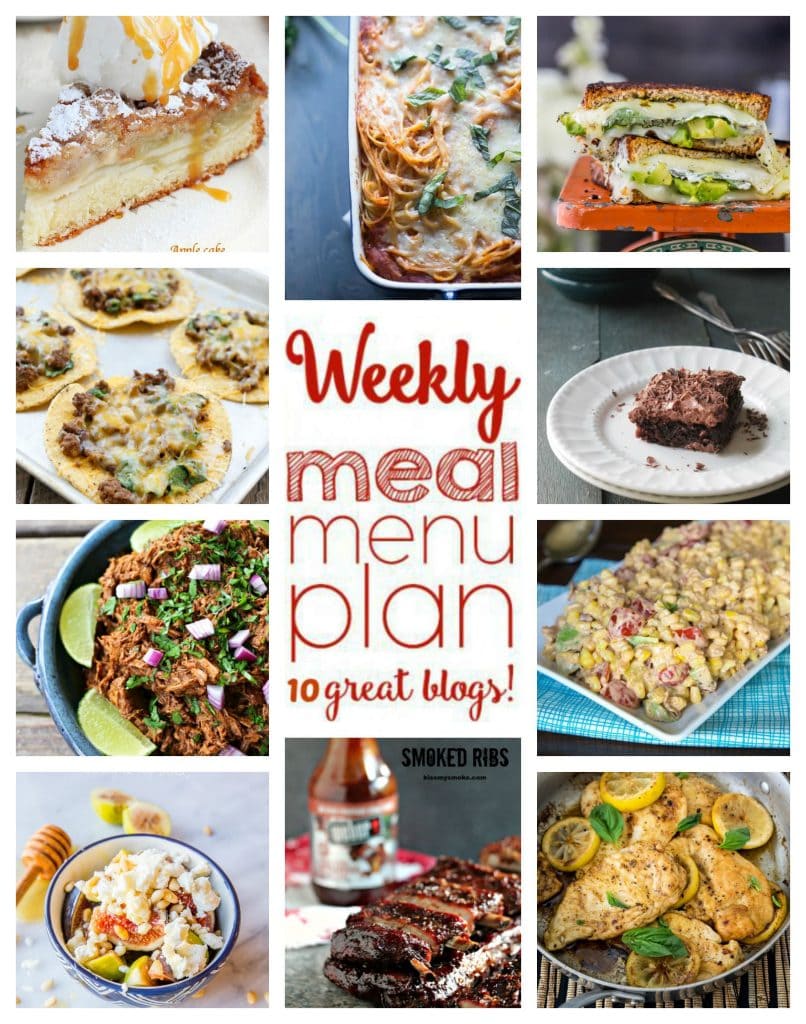 We made it through our first week of school.  And it was a full 5 day week too.  So, yeah, I think my son is exhausted and pretty thankful for the weekend.  He has a new to the school teacher this year, and so far he is really liking him.  I think it will be really great for him to have a male teacher.  Such a different dynamic, especially for a boy. We have also started Lego Robotics practice already.  I kind of forgot how much work it is, until I got on the phone with one of the other coaches this week and we started planning.  We only have 1 kid who did not return this year, so I hope things will just be "easier" because they have done it before.  But anything being easy with 10 year old boys isn't realistic, is it?
Monday is our 14th wedding anniversary, so this weekend we are getting a babysitter, and going out!  I think the last babysitter we had was our last anniversary, so I am excited.  I am not sure what we are doing yet, but I did come up with a good present for my husband this year, so that is exciting!  And can I just say, it seems weird to say babysitter for a 10 year old.  He stays home by himself quite often during the day while I run to the store, so it isn't like he really needs it.  But at night, over dinner, having some one else here will make us all feel better.  Plus it is one of our friends, and they have already been plotting about who is better at certain video games.  So I am sure they will all have fun.
Hope you have a great weekend!