Mudslide Brownies – Rich and fudgy brownies spiked with a little Kahlua and topped with a Bailey's buttercream frosting. Tastes like a Mudslide for dessert!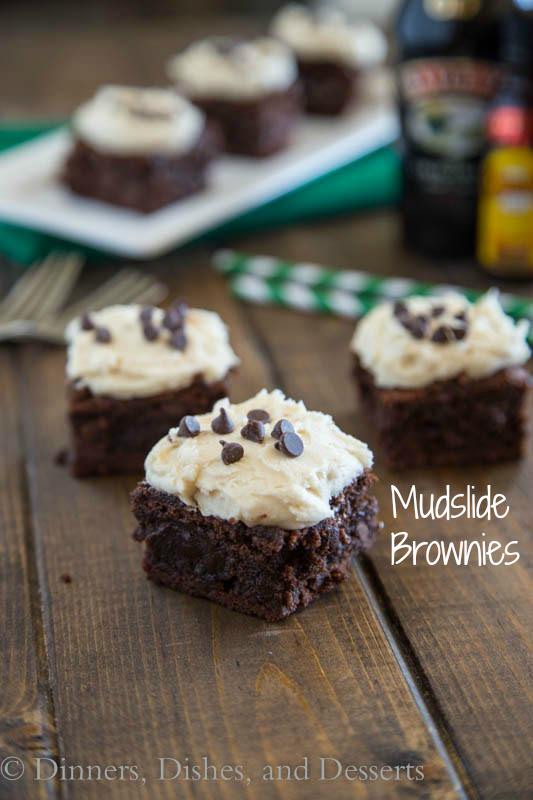 I hear the Oscars are this weekend.  Everywhere I turn there are ads, commercials, and party ideas for the Oscars.  I have to say, I am not much of a movie person.  Don't get me wrong, I enjoy watching movies.  But once I see it once, I don't really ever need to see it again.  It is entertaining for the 2 hours I am watching it, but after that I am done.  We have a friend who is obsessed with movies, and he does not understand how I do not have a "favorite" movie.  So needles to say, I won't be watching the Oscars on Sunday.  But, I do have a dessert that would be great to snack on if you are watching them.  Even if you don't watch them, you are going to want to make these.
Click HERE to get the full recipe.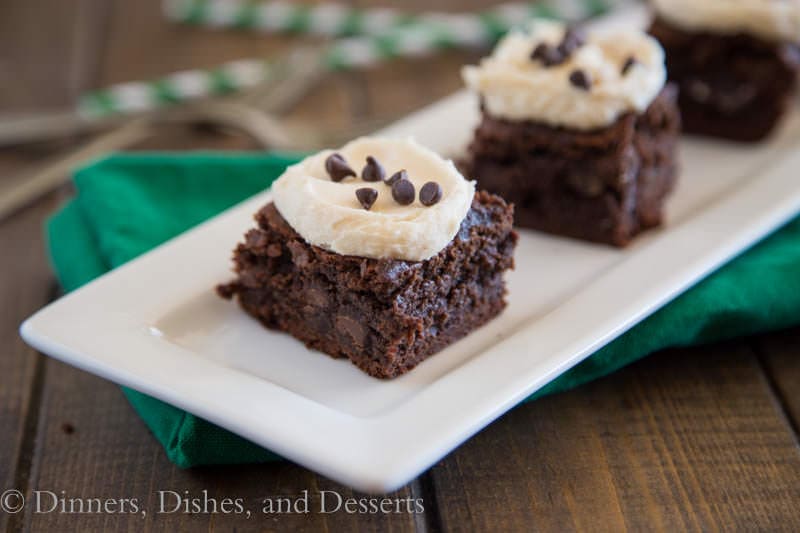 I think I have made it know around here that brownies are my all time favorite dessert.  And the fudgier the better.  So why not turn a classic cocktail into my favorite dessert?  A Mudslide is a creamy chocolate and coffee flavored cocktail, that is topped with whipped cream.  It has all the makings for a perfect dessert.  Boozy desserts are kind of a big thing around the internet.  A trend I really haven't gotten into, until now! Mudslide Brownies are kind of a great way try it out.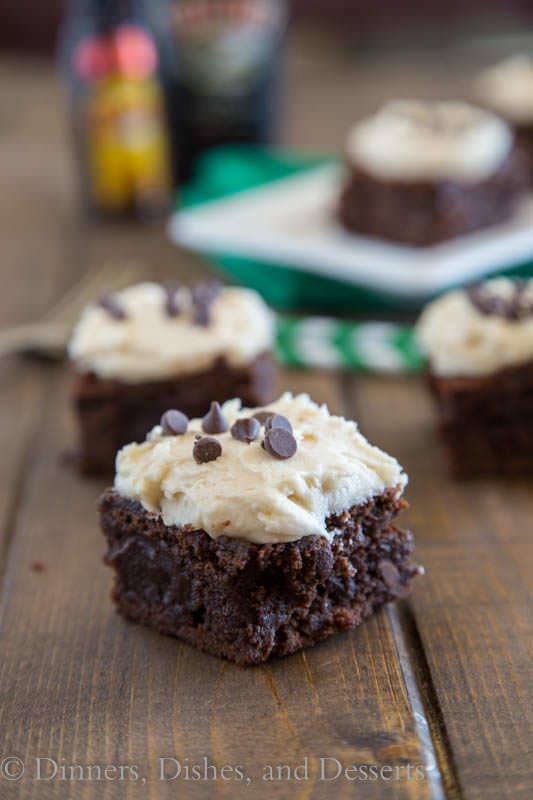 I adjusted my favorite brownie recipe for these mudslide brownies.  They are fudgy, rich, chocolate-y, and full of coffee flavor.  Then I topped them with an Irish cream buttercream frosting.  The perfect combination sweet, chocolate, and coffee.  I brought these brownies to my son's school to share with the teachers.  I was a little concerned they would be over powering, but they were a hit.  Everyone loved them, and they disappeared so quickly!
Head over to Imperial Sugar to get the recipe! 
*I have an ongoing relationship with Imperial Sugar for recipe development.