Top 10 Dessert Recipes you can find here on Dinners, Dishes, and Desserts
Everyone has their favorite desserts that they like to make. Whether it your favorite chocolate cake recipe for birthdays. Or your favorite pumpkin pie you make every Thanksgiving. We all have our favorites.
But we all see pictures of melty chocolate, or a bowl of ice cream and want to try new dessert recipes throughout the year. I know I have a weakness if I see a fudgy brownie pin a picture. I immediately want to try it!
Today I am rounding up the Top 10 Dessert Recipes here on the blog. They are the ones that you guys have viewed the most this year. So sit back, relax, and grab a napkin; because I am pretty sure your mouth is going to be watering!
10. No Bake Kool-Aid Pie – Creamy, cool, and delicious with only 3 ingredients! You can not get easier for a no bake pie this summer!
9. Peanut Butter Stuffed Brownies – rich, fudge brownies that are stuffed with peanut butter cups, topped with melted chocolate and more peanut butter cups!
8. Monster Cookie No Bake Bars – all the flavors of classic monster cookies in a super easy no bake bar recipe. No heating up the oven to make these!
7. Perfect Chocolate Chip Cookies – Classic chocolate chip cookies that come out thick, chewy, and perfect every time!
6. Peanut Butter Cup Dump Cake – Just 4 ingredients come together to make a rich, fudgy, chocolate-y cake studded with lots of peanut butter cups!
5. Strawberry Cheesecake Lasagna – You love lasagna as a main dish, so why not serve it for dessert too? Layers of fresh strawberries, sweet cream, and graham crackers are stacked high in this no-bake sweet treat.
4. No Bake Mint Chocolate Chip Pie – a creamy mint pie with chocolate chips, topped with Andes mints, all in an Oreo crust! Such an easy no bake recipe for those hot days.
3. Easy No Bake Avalanche Cookies – just 4 ingredients and 5 minutes to make this cookie version of Rocky Mountain Chocolate Factory's Avalanche Bark!
2. Gooey Brownie Pie – a gooey chocolate brownie with a crackly top baked into a pie and topped with hot fudge. A delicious and easy dessert for any chocolate lover.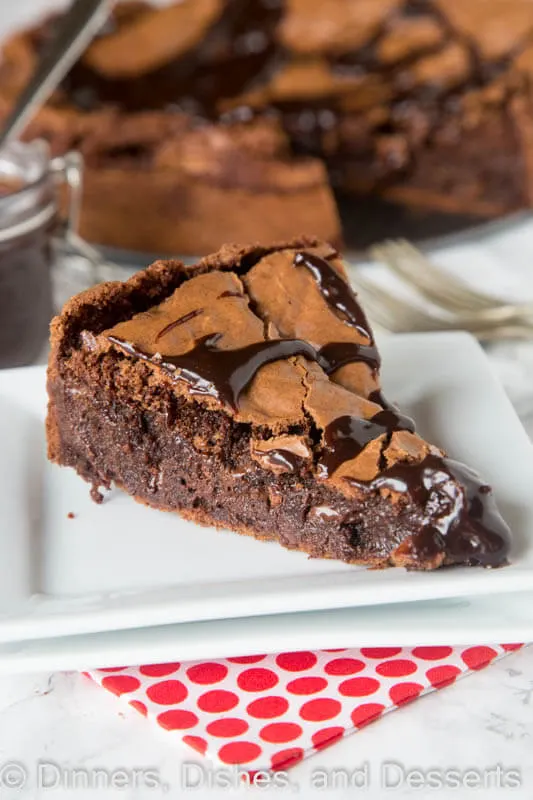 And the Number 1 Dessert Recipe this year is…..
Reeses Fudge – a layer of creamy peanut butter fudge topped with melted chocolate and peanut butter. And easy no bake recipe that is down right addicting!
There you have the top 10 dessert recipes this year. Did you see some of your favorites? Do you have a list of ones you want to try? I know 2 of my all time favorites made the list, so I am glad that we are all friends and agree on desserts. We would throw one great party together!
Pin up the image below, so you can have all these in one place!