6 Margarita Recipes – get ready for Cinco de Mayo or just happy hour with these great easy margarita recipes! Lots of great flavors to make it different each night!
Do you have a favorite drink? My favorite alcoholic drink has to be a margarita. It is probably close with a glass of red wine. But with real hard alcohol like tequila or vodka? I am a margarita fan. A girls night with guacamole, salsa, and drinks is the best kind of night. But I like to switch up my flavors. I know some people stick with the classic lime each time. But I like it sweet and fruity too.
Recently I tried a blue margarita for the first time and fell in love. I am going to have to recreate that sometime soon. But today I am bringing you 6 of my favorite margarita recipes that I have made over the years. The Skinny Blackberry margarita was the first and it went crazy! So I have been playing with the flavors every since.  Any requests?
With Cinco de Mayo coming up soon, I thought it was a great time to share these margarita recipes with you. You will want to mix up a batch, enjoy some street tacos and celebrate!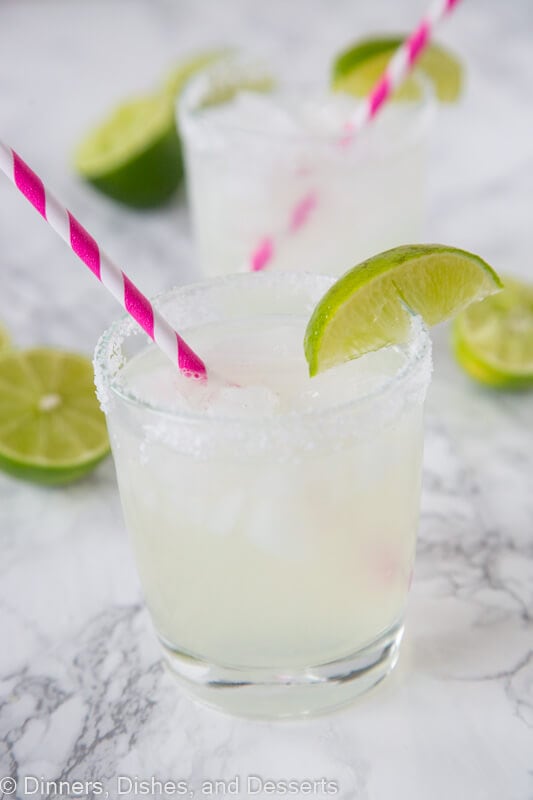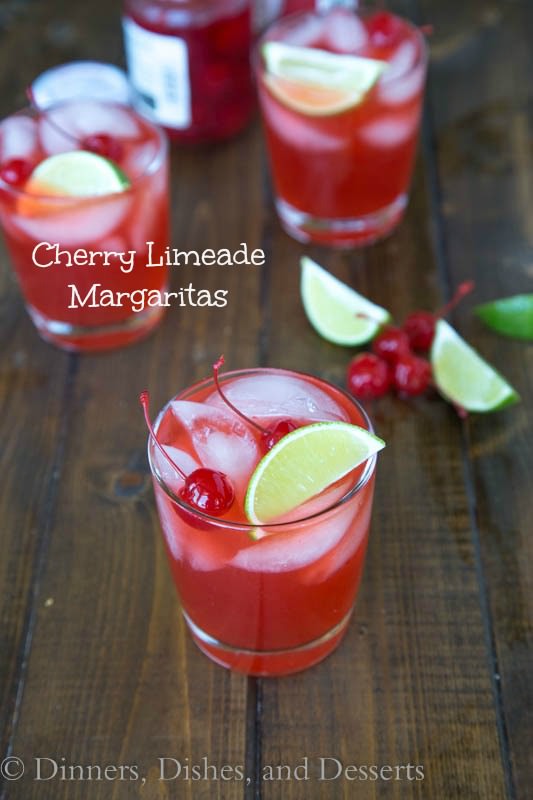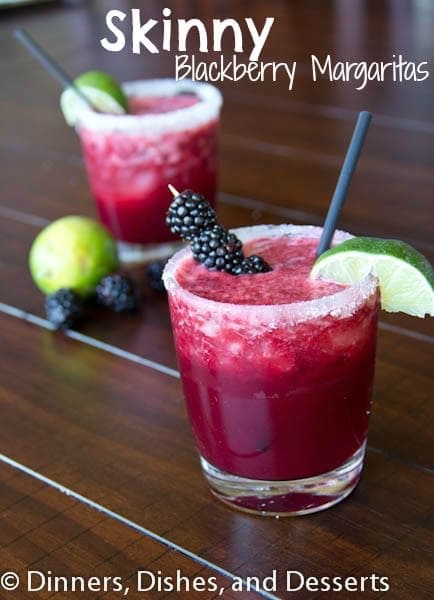 Pin up the image below so you can have all these margarita recipes in one place!