Salad Recipes – 13 Salad Recipes that are healthy, but still satisfy. You don't have to feel like you are dieting to get your veggies and eat healthy!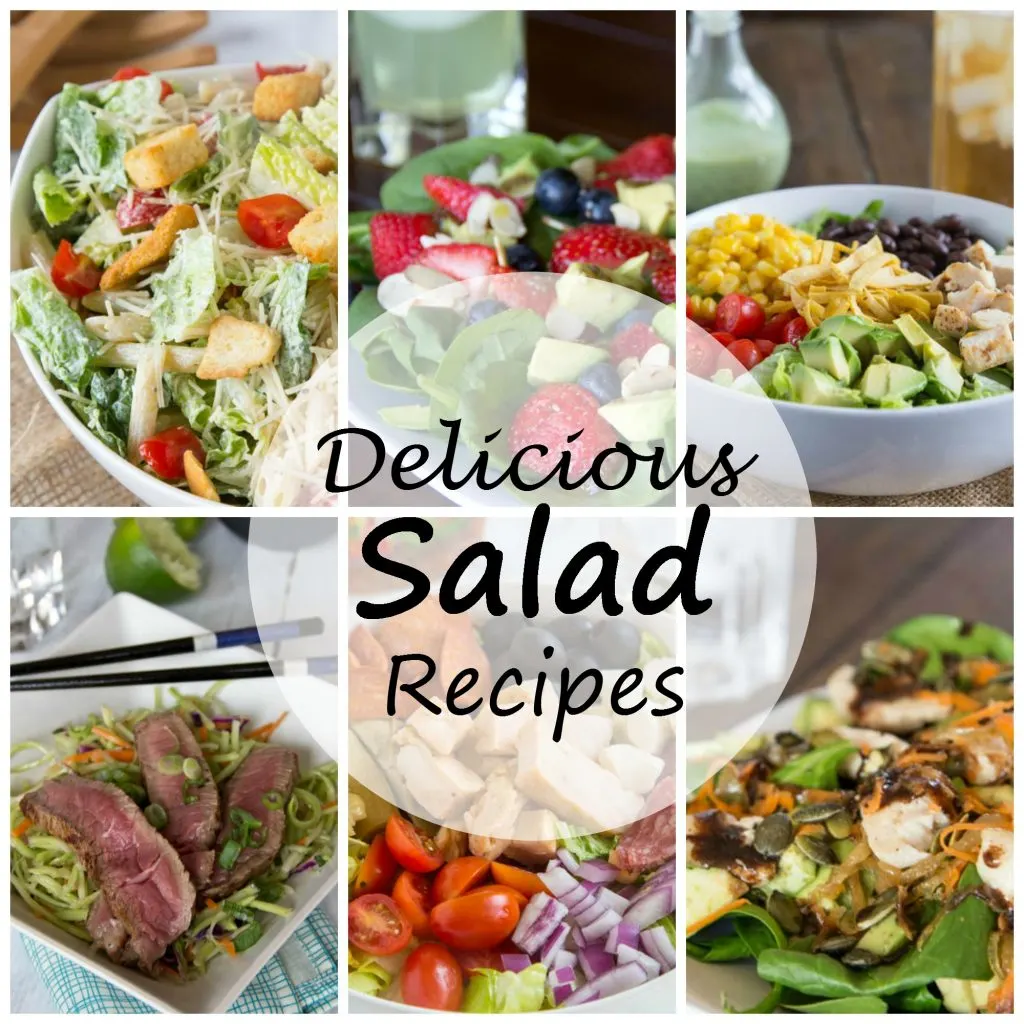 Summer is right around the corner. With that comes healthy eating. Everyone wants to eat a little better this time of year, so they can wear that bathing suit! No matter how many salads I eat, I am never going to want to wear that bathing suit. But I m all for eating better, so I can feel more comfortable in those summer clothes. And today I have 13 salad recipes to keep you on track!
Salads have a reputation of being rabbit food and just something you eat when you are trying to eat healthy. Well, they don't have to! These salad recipes are hearty and full of great toppings. Because if I am going to eat a salad, it is going to have toppings. Like avocado, nuts or something crunchy, tomatoes, and most of the time meat.
My family isn't big on eating salads, but sometimes I can convince them. Especially if there is steak or maybe Mexican flavors involved. So try some of these, and see if you can get your family on board with salads for dinner. They don't have to be diet food! But they are still healthy!
Grilled Chicken Antipasto Salad
Potstickers Asian Chopped Salad
Pear, Cashew & Canadian Bacon Salad with Poppy Seed Dressing
Spinach Chicken Salad with Garlic Balsamic Vinaigrette
Mexican Chopped Salad with Creamy Chipotle Dressing
Berry Almond Salad with Chia Seed Vinaigrette
Pin up the image below so you can have all these Salad Recipes in one spot!