Summer Dinner Ideas – Don't want to heat up the house when it is so hot out?  Here are 25 great summer dinner ideas that don't take long to make, use what is in season and are delicious!
Cooking dinner in the summer can be hard.  You are hungry, but don't want to heat up the house or do a lot of work.  And when it is super hot, you don't always feel like eating a lot too.  Plus, burgers every night can get old fast.
So today I have 25 of my favorite summer dinner ideas.  Things you can grill, cook on the stove top and have ready in minutes.  Light, fresh, and delicious for those busy summer nights.  Because you still need quick dinner ideas, even in the summer.
And in the summer with paying for vacations, summer camps and everything else, don't miss the Cheap Dinner Ideas round up. That one is good year round!
A perfectly smoked cut of meet is a gorgeous thing! This Tri-tip is coated in a quick and easy rub, and then smoked to perfection!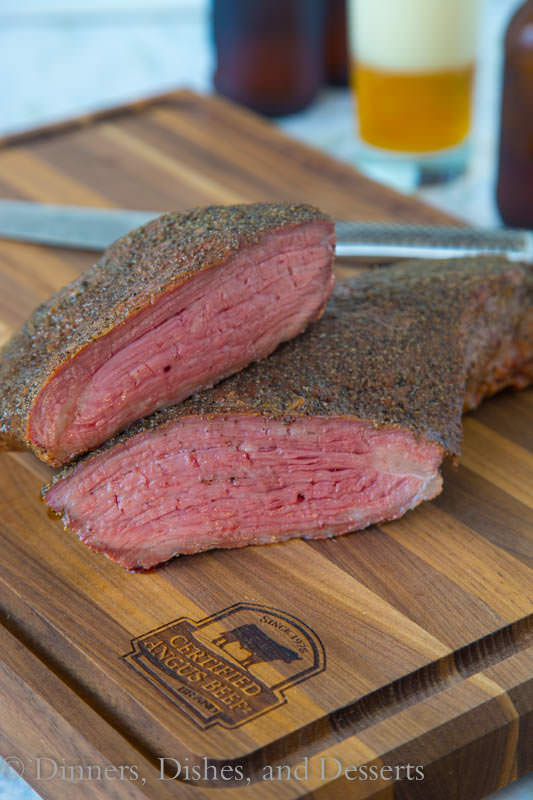 An easy pasta salad full of olives, artichoke hearts, tomatoes, parsley, and feta cheese. Topped with a light vinaigrette dressing for a cool and delicious dish.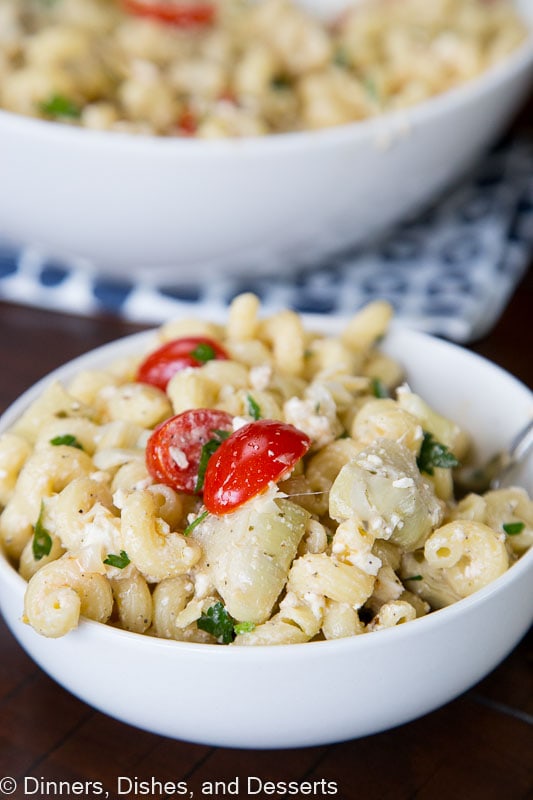 Tender pieces of chicken marinated with lots of lime juice and chipotle, then grilled and served with an avocado dipping sauce.
A flavorful marinade with lemon juice and fresh herbs makes this pork tenderloin super moist and tender. Great on chicken and fish too!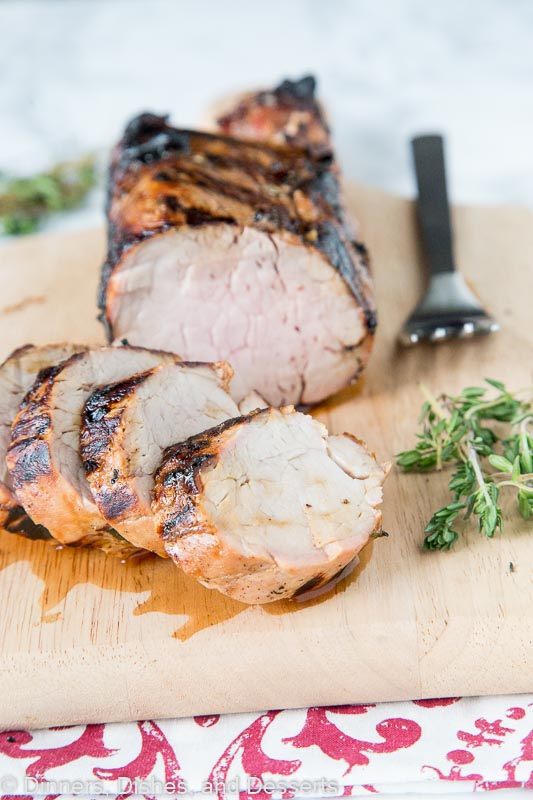 A creamy pasta salad with all your favorite taco toppings! Great to make ahead and have in the fridge for dinner or to take to any get together.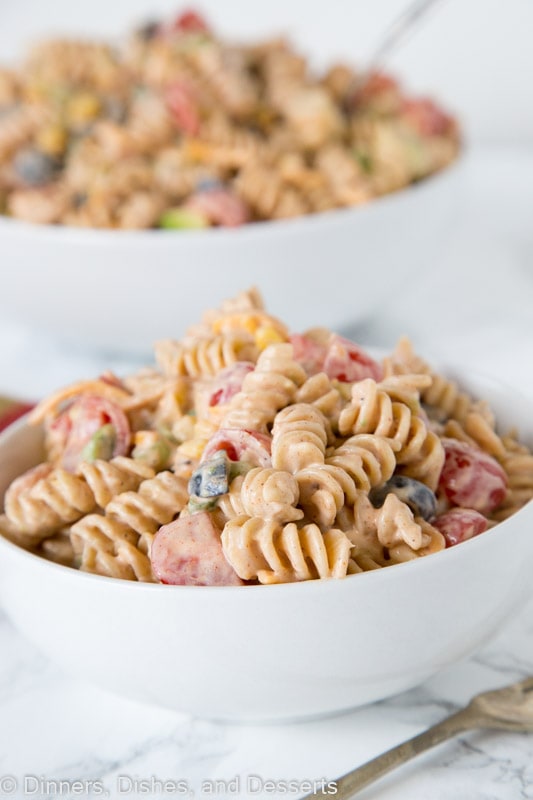 Tender grilled skirt steak wrapped in a charred corn tortilla and topped with a creamy cilantro lime sauce. Just like Southern California at home in no time!
Greek inspired lemon chicken skewers with a yogurt sauce
Pasta Salad with summer Sausage & Veggies
A cold pasta salad with summer sausage and grilled veggies. Great for picnics or as a summer side dish.
Combine two favorites for one perfect summer side dish.  Caesar salad and pasta salad come together in an easy dish everyone will love!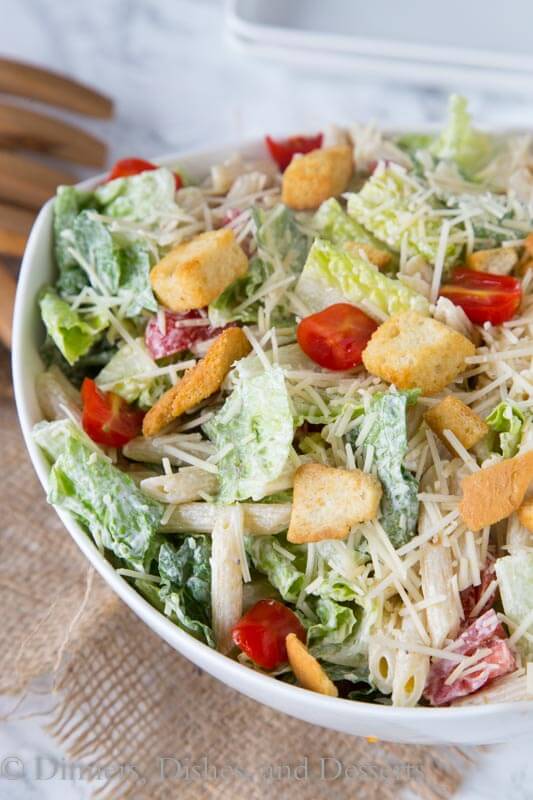 Honey Sesame Chicken Salad Wraps
Broccoli slaw coated in a creamy honey sesame dressing. Wrapped with crispy chicken for a quick and easy meal.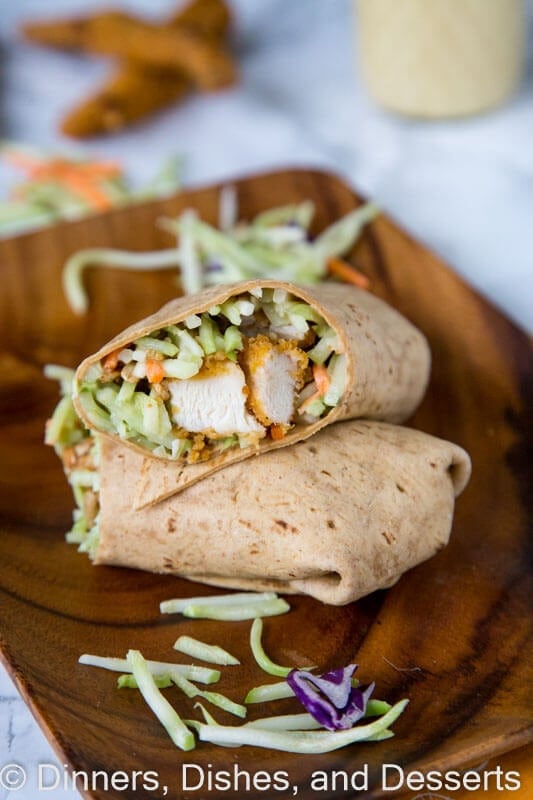 Grilled Chicken Antipasto Salad
An easy salad that comes together in minutes.  Turn your favorite appetizer and cheese board into dinner!
A classic Cobb salad with a Southwestern, tex-mex twist!  Topped with a creamy cilantro lime dressing for a hearty, filling, and delicious salad.
Turn classic caprese salad into a quick pasta salad. Great for summer get togethers, quick lunches, or a light dinner!
Turn the classic BLT sandwich in a pasta salad with a creamy dressing.  Great for lunch, dinner, parties, potlucks, or just about anytime.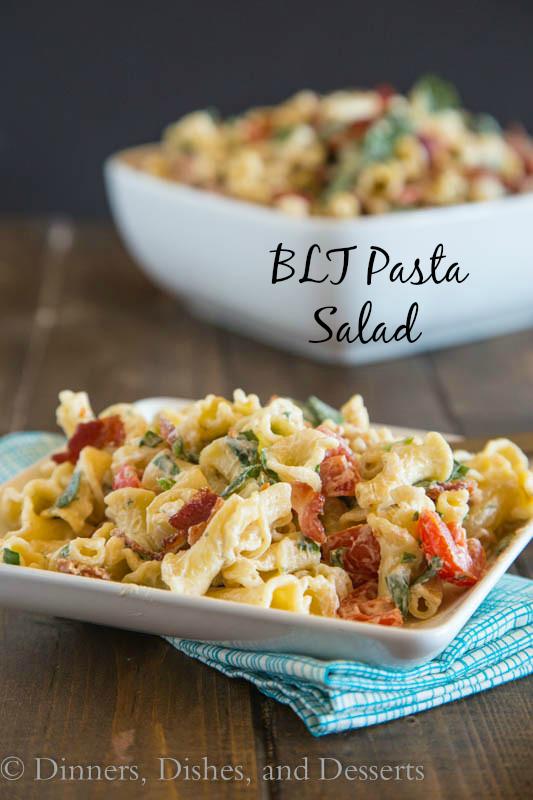 A hearty salad with chicken, caramelized onions, avocado and topped with a Garlic Balsamic Vinaigrette
Pasta Carbonara with Corn and Chiles
Creamy carbonara pasta with bacon, fresh corn, and jalapenos. A little spicy, smokey, and oh so delicious!
A healthy dinner that is ready in 15 minutes! Turkey cutlets in tangy lemon sauce are prefect any night of the week.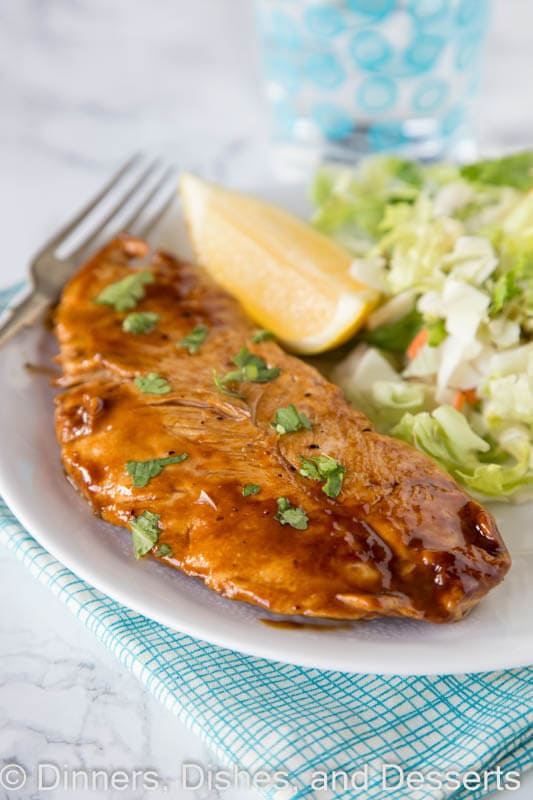 A quick and easy Mexican dinner! A crispy corn tortilla piled high with guacamole, chicken and salsa. Take a shortcut from the store and this can be ready in no time!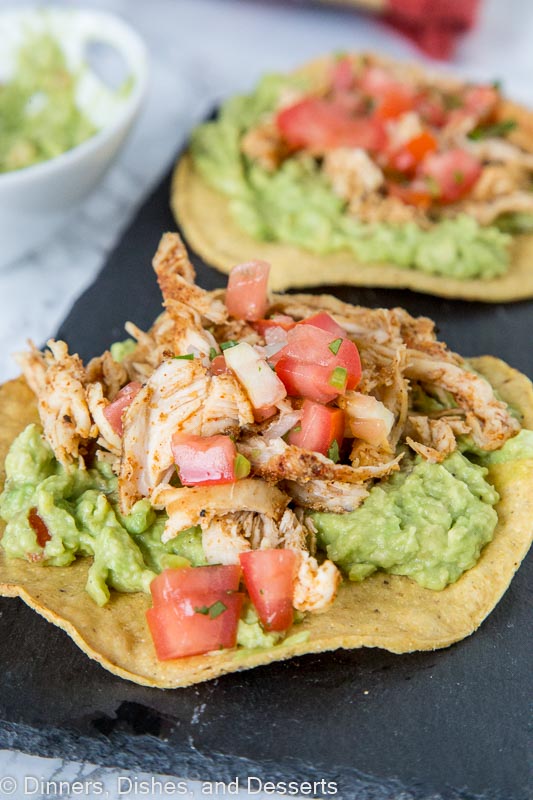 Chicken breasts marinated in a blend of yogurt, lemon juice, and Greek seasonings. Then grilled to perfection. A quick and easy dinner all summer long. 
Chicken breasts marinated in a blend of yogurt, lemon juice, and Greek seasonings. Then grilled to perfection. A quick and easy dinner all summer long.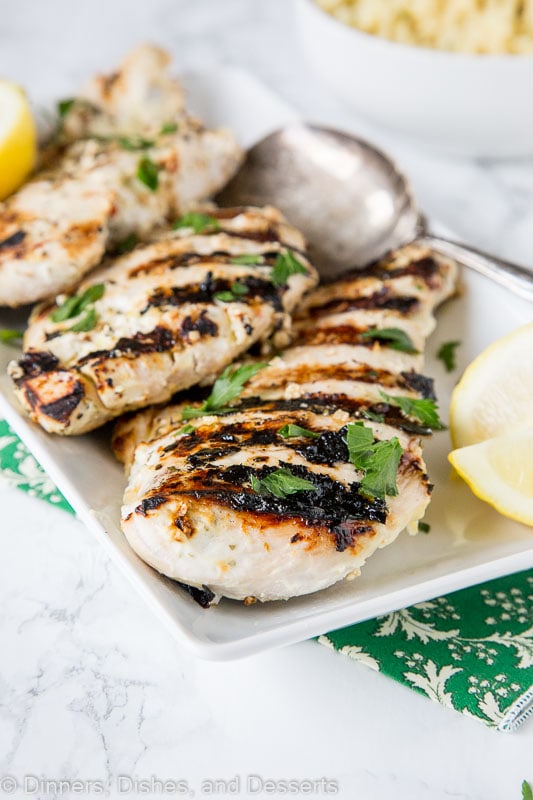 Super easy Asian noodles mixed with a creamy peanut butter sauce with bell peppers and carrots.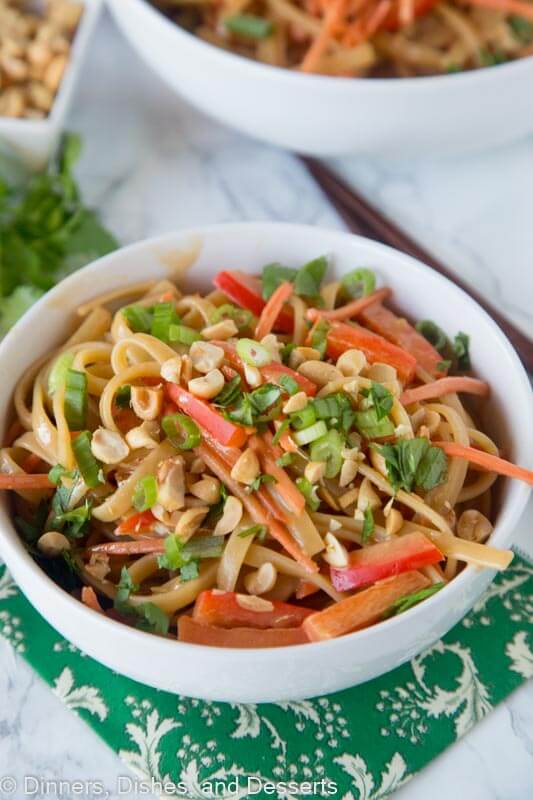 Ready in 10 minutes and so easy!! Barbecue salmon over rice with corn, avocado, and a yummy sauce.
Dinner is ready in 15 minutes, with this super flavorful, a little spicy, garlic shrimp recipe.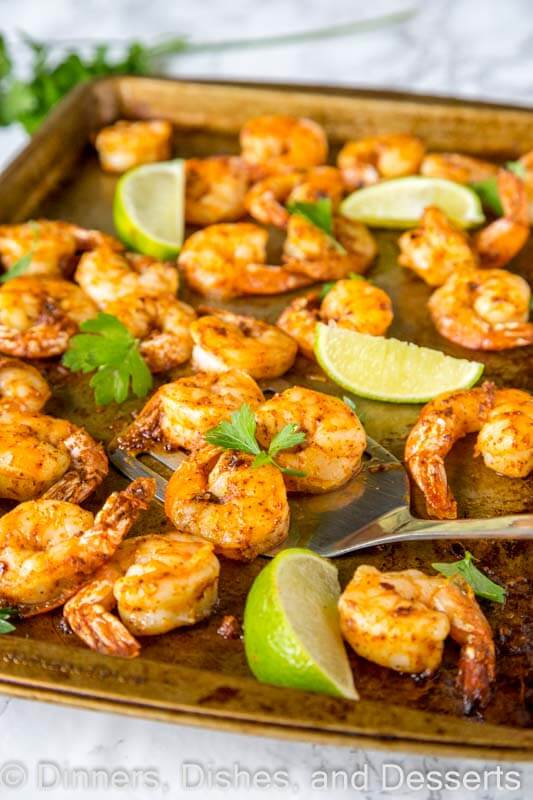 Balsamic Pasta with Chicken Sausage & Veggies
Pasta with sauteed veggies and chicken sausage tossed with a balsamic vinaigrette. Quick and easy weeknight meal, that is also good for you.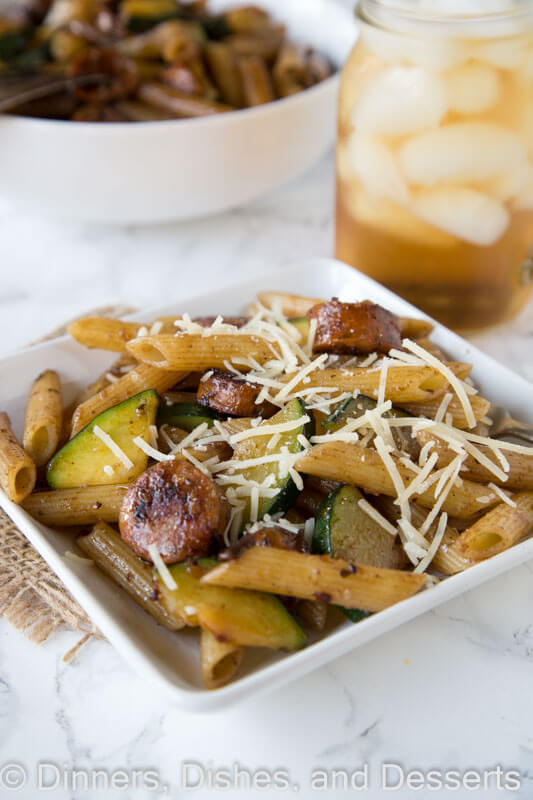 Almost no cooking required to make this easy copy cat recipe for chicken spring rolls.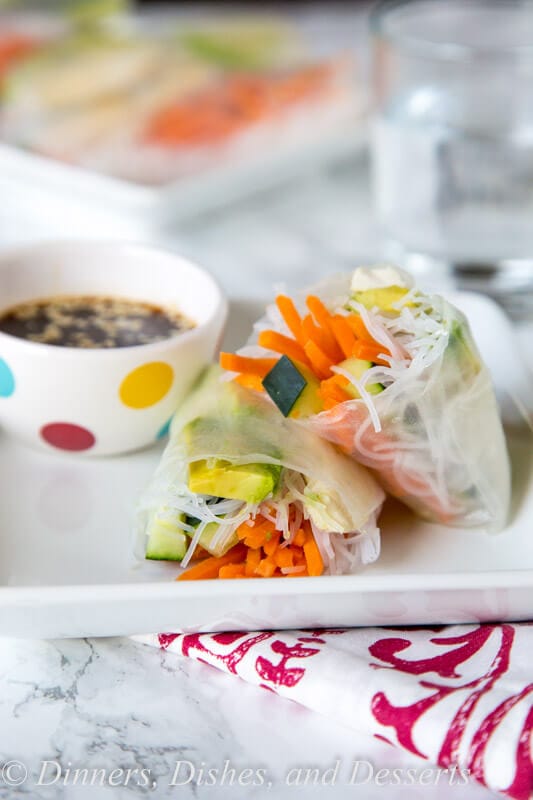 Pin up the image below to have all these Summer Dinner Ideas in one place!