Top 10 Recipes of 2018 – 2018 has been a delicious year on the blog. Here are the top 10 most viewed recipes that have been published in the last 12 months!
I love doing these round ups each year. It is a fun way to see what you guys really liked over the year. There are some of my favorites that have made the list year, and that makes me really happy. If I can share a family recipe we have been making for years and you guys love it too, that means I am doing my job!
This year I decided to add a lot more cocktail recipes to the blog and it has paid off. There are 4 of the them in the top 10, and this Vodka Cranberry with Lime made the 11th spot. Turns out you guys like booze just as much as I do!
So let me know what you think, did your favorites make the list?
Number 10
Vodka Soda – a classic easy to make cocktail that uses La Croix soda water, vodka and a twist of lime. Crisp, refreshing and delicious.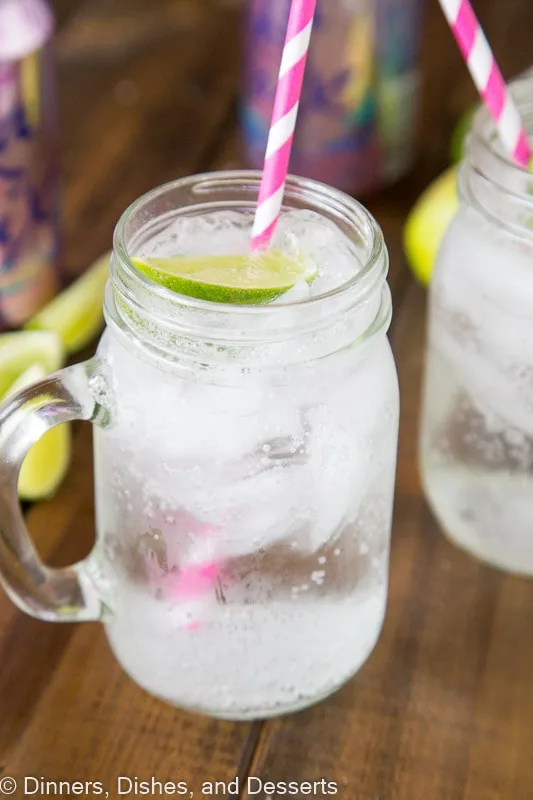 Number 9
Rose Wine Spritzer – Use your favorite rose wine to make a wine spritzer. Crisp, cool, and refreshing. Great for sipping any time of year.
Number 8
Chicken Curry Recipe – an easy Indian chicken curry you can make in minutes, even on your busiest night!
Number 7
Blue Margarita – A pretty blue twist on a classic margarita. So easy to make, delicious, and fun to drink. You can make it by the glass or by the pitcher!
Number 6
Smothered Pork Chops – a super easy boneless pork chops recipe with a creamy mushroom gravy over the top! Easy, comforting and delicious.
Number 5
Spicy Cajun Dip – this makes a great dip crunch fish sticks, topping for burgers, or even just a dip with chips. Perfectly creamy with a little kick!
Number 4
Best Cornbread Recipe – a sweet cornbread recipe that you can make in a skillet, a baking dish or even in a muffin tin. Stop searching, this will become your go to corn bread!
Number 3
Easy Biscuit Recipe – these are the perfect homemade biscuits. Light, fluffy, tender, buttery, and delicious. Make in minutes any night of the week.
Number 2
White Sangria – An easy white wine sangria that is crisp, refreshing, and delicious. Great for entertaining or just because!
Number 1
Old Fashioned Goulash – The same American goulash recipe that you grew up with. A hearty recipe that the entire family can enjoy any night of the week.
So there you have it, the top 10 recipes that were published in the last year. If you haven't tried them, I hope this inspires you to! Happy New Year and thank you so much for continuing to follow along and make my recipes.