Taco Pasta Salad
Taco Pasta Salad – a creamy pasta salad with all your favorite taco toppings! Great to make ahead and have in the fridge for dinner or to take to any get together.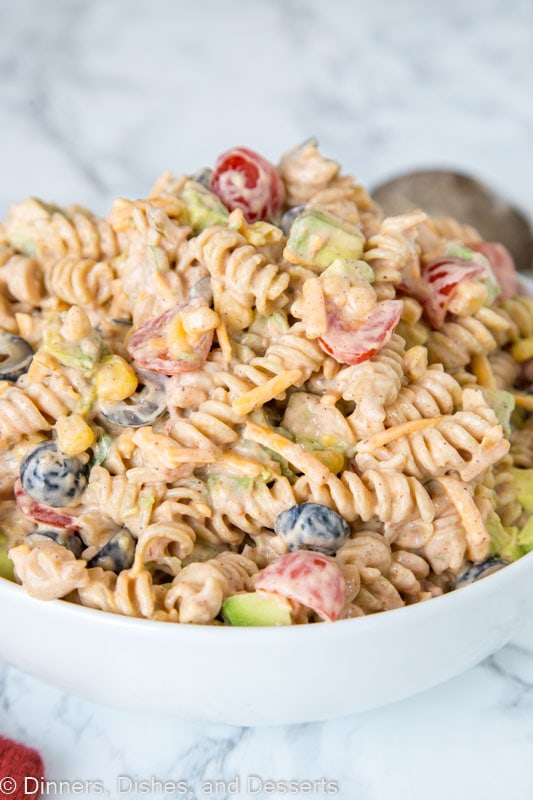 Summer seems to be the season for entertaining. Maybe even more so than the holidays. It seems that every weekend we have a different barbecue to go to, pool party, family reunion or something else. Something about the nice weather has everyone wanting to get outside and spend time with friends and family.
One thing almost all of these events have in common? You usually need to bring a dish to share. I always go for something easy I can make ahead of time like Southwestern Corn Salad. Or sometimes I will bring dessert. But it is always a no bake dessert. Like Boston Cream Pie Ice Box Cake.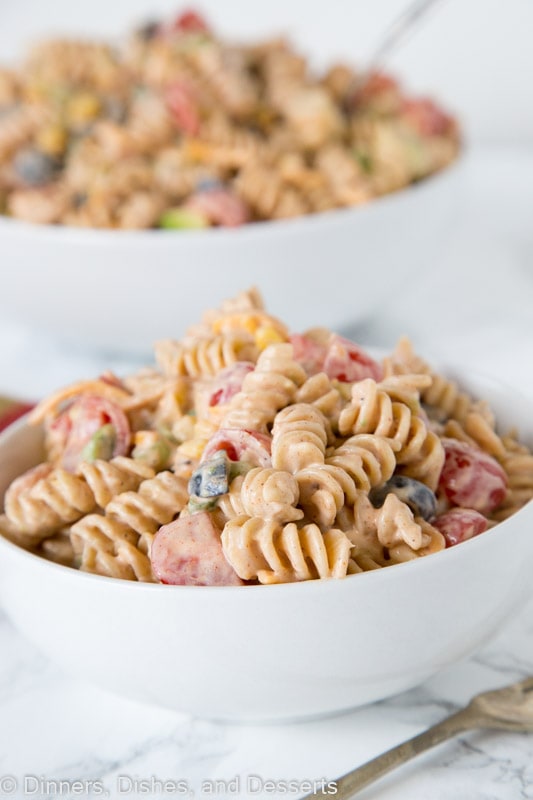 In the summer I kind of live on pasta salads. I have them for lunch during the week, bring them to parties, make them as a side dish when we have burgers or grill Cilantro Lime Chicken, or even just serve them for dinner.
For years my son didn't think he liked pasta salad. Something about cold pasta, he just didn't like. Last year that changed! Pasta Salad with Summer Sausage and Grilled Veggies  is now a way I can get him to eat his vegetables. So when I made this taco pasta salad, I was excited to see what he thought. He loved it, and I know it will be on repeat all summer long.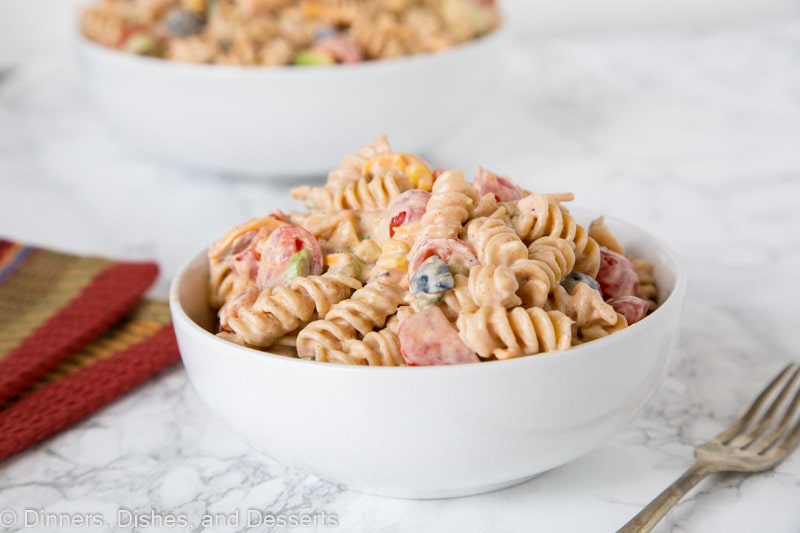 Taco pasta salad is made with a creamy salsa dressing, and mixed with your favorite taco toppings. I used tomatoes, black olives, avocado, and corn. But you could do whatever your family likes. Use black beans, or bell peppers, or red onions; just about anything! You can even top with crushed tortilla chips for a little crunch!
You can make this taco pasta salad the day before, or in the morning and have it waiting for you for dinner. The flavors come together if you let is sit for a couple hours. Plus the only work is really cooking the pasta and mixing the dressing. So with just a few minutes work you can have this creamy pasta salad on the table tonight!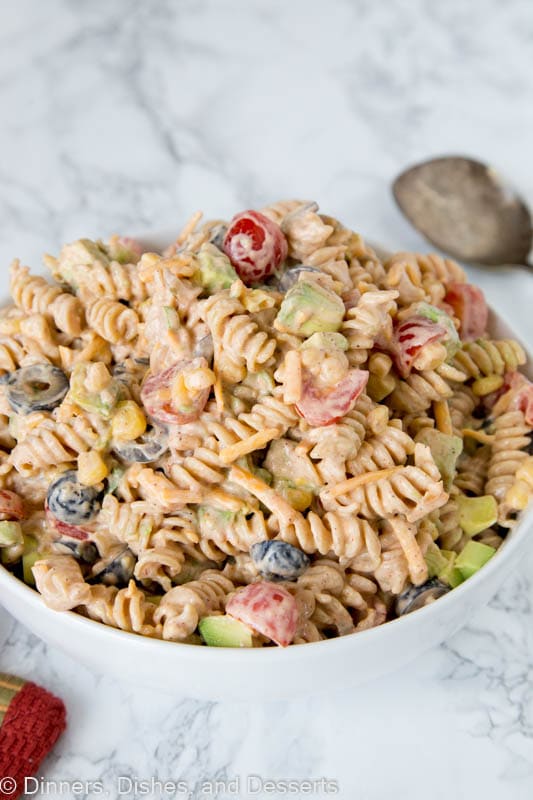 I am sharing this recipe over at Food Fanatic today. Don't miss all the other Easy Dinner Recipes I have shared there!
Save